How TNS India Foundation is empowering farmers and youth in India
TNS India Foundation is a not-for-profit organization working to put a smile on the faces of India's farmers, skilling the youth and empowering women. Founded under the aegis of TechnoServe Inc. as a not-for-profit organization in 2012, the Foundation collaborates with private corporations and institutions to design and implement large-scale, multi-year poverty-alleviation programs in India.
The Foundation is active in Gir Somnath district of Gujarat, Mumbai, Nashik and Akola of Maharashtra, Bengaluru, Karnataka, Chennai, Tamil Nadu, Puducherry, Hyderabad, Telangana, Noida, Uttar Pradesh and Delhi.
TNSIF aims to democratize access to opportunities for under-resourced individuals to unlock their economic potential, while focusing on diversity and inclusion, by building sustainable growth systems. With over a decade of experience in social welfare programs working towards national economic reconstruction, the foundation from its very inception has a special focus on women.
Local Economic Development Programme
TNS India Foundation's Local Economic Development Programme aims to help economic development by sustainably improving farming households. The programme is operational in Gujarat and Maharashtra.
Gir Somnath district, Gujarat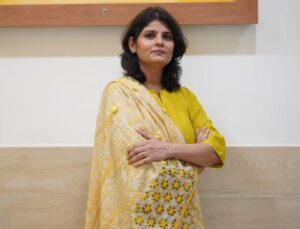 What exactly is done under this programme? How do farmers benefit from this? Opening up on the same, Ms Rupa Bohra, Managing Director, TNS India Foundation, shared, "TNS India Foundation, in partnership with HDFC PARIVARTAN, is working with 1,500 mango farmers in 14 villages in Gir Somnath district, Gujarat for the sustainable mango initiative project. The project aims to improve yields and farmers' incomes by strengthening community institutions like Producer Groups & Farmer Producer Company. The Foundation registered the farmer producer company in the name of TalalaGir Kesar Khedut Producer Company Limited, in Talala Taluka, Gir Somnath district on 4 May 2021."
"The project focuses on building farmer's capacity through Good Agricultural Practices and provides services to farmers outside the program. The team also works on securing water and nutritional needs for the community by renovating water structures and promoting organic kitchen gardens, respectively. In the past 2 years, the program has achieved most of its targets, with farmers adopting sustainable practices and leveraging the farmer's producer company for better prices," she explained.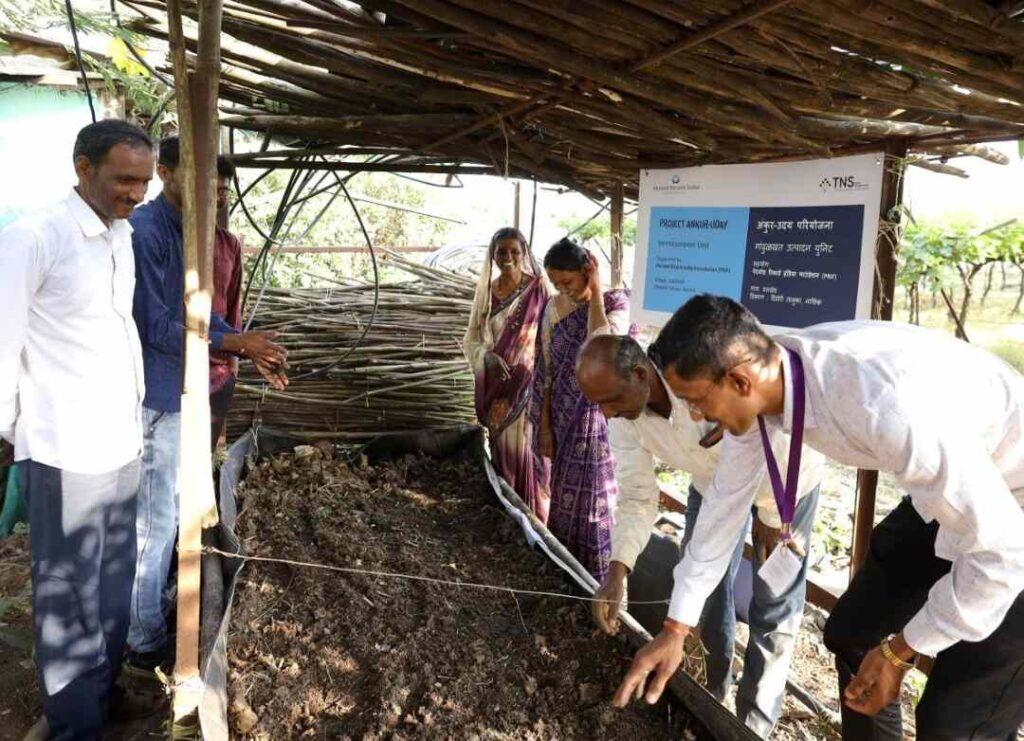 Nashik, Maharashtra
Talking about how the programme benefits farmers in Nashik Maharashtra, the MD informed, "We aim to sustainably improve the livelihoods of small and marginal farmers in the plant-peripheral area (within 15 KM) of Dindori Block, Nashik district. TNS India Foundation in association with Pernord Richard India Foundation aims to accomplish this objective by building farmer capacity and strengthening local institutions to promote regenerative, sustainable, and remunerative agricultural value chains through the Ankur-Uday project."
"TNS India Foundation will enhance local water recharge capacity by making water resources more accessible and sustainable, and also by creating local governance structures to build ownership of the water infrastructure. The program will also aim to improve socioeconomic outcomes for women in the target villages through training on financial literacy and business skills and linking them to relevant financial services and government schemes," she added.
Improving farmers' lives
The Local Economic Development Programme has been running in Gujarat since 1 October 2020 and in Maharashtra since 4 March 2022. Quizzed how many farmers have been benefited under this programme till date, Ms Bohra informed, "In the Gir Somnath region, it has impacted 1093 farmers in terms of a farmer producer company, in agronomy over 1600, in organic kitchen gardens 1093, and in natural resource management over 80. In Nashik, it has impacted a total of 1,218 households of small and marginal farmers registered in first year of the project. At least 1181 farmers have been trained in regenerative practices, grape pre and post-flowering, and grape post-harvest management."
Empowering women
"Over 641 women have been training in financial literacy and farming as a business. Around 68 lakh litres water was harvested in year one through renovation and rejuvenation of 1 water harvest structure. A total of 130 vermicompost unit has been put in by 130 farmers as regenerative agricultural practices. In 3 years the project will work with 1,500 men and women farmers from 1,500 small and marginal farming households," the MD further said.
Farmer Producer Companies
Talking about empowering farmers, a major obstacle for their economic improvement are middlemen, who take away a lion's share of what a farmer deserves. Quizzed if the Foundation has been able to eliminate middlemen, the MD replied, "Farmer Producer Companies (FPC) have eliminated middlemen in the case of Mango output by selling their produce to TGKKPCL which in turn is directly supplying it to the mandi, retailers, institutional buyers and consumers. This is helping the farmers in getting a good rate on their products and a timely supply of Mangoes using the established logistics of the FPC. Another area where the FPC is creating a huge impact is in the case of agri-inputs. Although the number of middlemen remains the same the quality of the products reaching the orchards drastically changes. TGKKPCL is now collaborating with the official distributors of the manufacturing companies and making sure that only genuine products are sold from its shop."
"For the Nashik region, Shetisanjivani Agro Farmer Producer Company Limited, Dindori, Nashik was formed in December 2022 to support small and marginal farmers of the project location to have better bargaining capacity through collective input and output business," she added.
Skilling India's youth
Not only working with farmers to strengthen their institutions and increase household income, TNS India Foundation also assists women entrepreneurs running nano businesses to expand by providing knowledge and learning opportunities. Apart from these TNS India Foundation focuses on empowering under-resourced youth with the skills and knowledge necessary to enter the formal workforce.
Quizzed about their projects for upskilling the youth, Ms Bohra shared, "TNSIF's Campus to Corporate Careers (C2C) Programme, aims to usher disadvantaged and vulnerable women youth enrolled in the final year of B.Com and other accounting and financial streams into stable BFSI sector jobs. The Campus to Technical Programme at TNS India Foundation aims at upskilling disadvantaged youth from technical streams (B.Sc, B.Tech, Mathematics, BE, MCA) to build technical careers in the IT/ITeS sector and equip them with industry-relevant technical skills. The Campus to Industrial Careers (C2IC) Programme, aims to usher the under-resourced youth enrolled in the final year of Industrial training Institute and Polytechnique streams into electronic manufacturing sectors."
The Campus to Corporate Careers program started in 2015 and is operational in Mumbai, NCR, Puducherry, and Nashik. It has has benefitted over 21000 youths till date. The Campus to Technical Careers program started in 2020 and is operational in Nashik, Akola, Mumbai, Bangalore, Puducherry, and Chennai. It has benefitted over 2500 youths till date. The Campus to Industrial Careers program started in 2021 and is operational in Puducherry. Till date the programme has benefited 360 students.
Ahana Bhattacharya can be reached at ahana@thecsrjournal.in