Home
Tags
World Nature Conservation Day
Tag: World Nature Conservation Day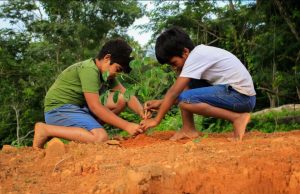 A planet full of fresh oxygen, greenery, clean air and pure water or a planet full of plastic and air pollution, lack of clean...
For the residents of big metros such as Mumbai, often, finding green spaces becomes a task in the concrete jungle. Among the bustling city...
देश के कई इलाकों में बाढ़ की स्तिथी है। गर्मियों में पारा इतना चढ़ जाता है कि मानों आसमान से आग के गोले बरस...
Would you like to plant saplings at educational institutions at your own cost? Asked this, the general reaction would be, 'but how is that...