Meet the Haryana boy who plants saplings in schools
Would you like to plant saplings at educational institutions at your own cost? Asked this, the general reaction would be, 'but how is that going to benefit me?'. Fortunately, a rare breed of humans still exists in this planet, who care for the society and environment without thinking about their self-interest or own benefit. On World Nature Conservation Day, we spoke to Divye Gupta, a resident of Rewari, Haryana, who has been planting saplings in local schools at his own cost since the last seven years.
Opening up on the same, Divye told The CSR Journal, "I started in 2015, when I was studying in class nine. I began planting saplings in my school (Cambridge school, Rewari) at the suggestion of my uncle. Gradually I started planting saplings in other schools of Rewari. Initially, I would buy the saplings, pack them in my scooty and travel to the schools."
His inspiration
Who inspired Divye to start planting trees? The 21-year-old replied, "I've developed my love for trees from my chacha (uncle) who inspired me to plant trees at a very young age. My uncle has been my mentor. He is currently based in Hyderabad but till date, whenever I need any help, he is always there for me."
Parents, his pillars of support
"A sapling generally costs between Rs 40-100. Apart from this, there is a transportation cost to carry the same, for example 100 saplings, from the nursery to the school. My parents have been a huge support. They have always provided me with the money and encouraged me to carry on with this activity," informed Divye.
"Apart from this, I have received support and cooperation from the teachers and students of every school where I have planted saplings. But I want to start earning money and spend my own money in this activity," he added. The youngster, who has just completed his graduation, plans to start his own start-up very soon.
Why does he plant saplings in schools
"My motto is to not just plant saplings but I also want to ensure that they are taken proper care of and they grow up to be a tree. Every school has a gardener, who takes care of these plants. That's why I plant saplings in schools and colleges. Also, by performing such an activity in educational institutions, I can inspire the students to do the same," Divye informed.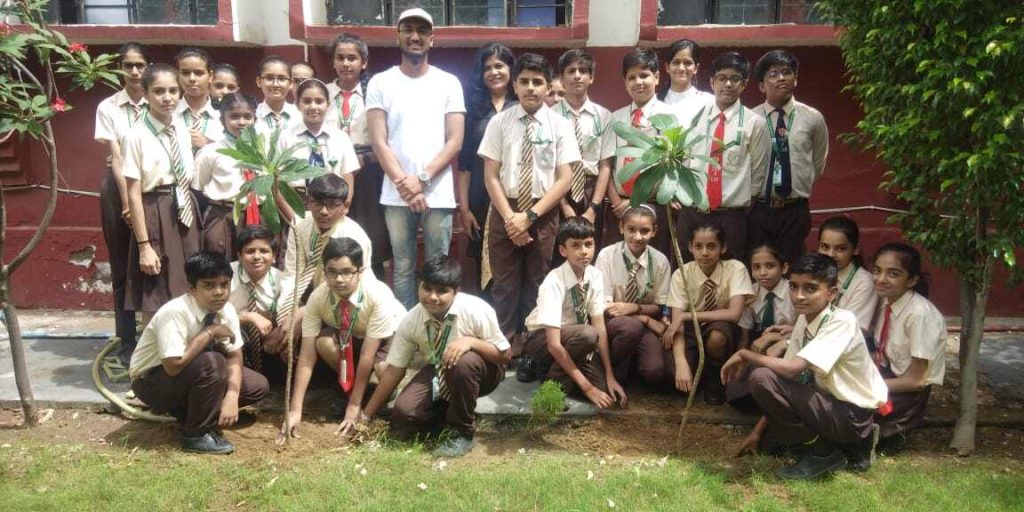 Et Viridi Foundation
Not just in schools, a graduate in Computer Science Engineering from Haryana's Kurukshetra University, Divye has planted saplings in his college as well. He has also founded an NGO titled Et Viridi Foundation. Opening up on the same, he shared, "By 2017, I had planted over 600 saplings. When I went to college, I saw a huge space for garden, also the staff and student strength in college is also higher than that of schools. So, I started planting saplings over there as well. The teachers and principal encouraged me a lot in this initiative. That's when I started Et Viridi Foundation, even though I haven't yet registered it." He informed that 'Et Viridi' is a Latin term which roughly translates to 'Be green'.
How many saplings planted till date
The youngster informed, "I keep a record of which plant I have planted where and when. Till now I've planted 1204 plants."
What kind of plants does he prefer? "Which plants I will plant that depends upon the school authority, whether they want decorative plants, fruits or flowers or plants which will provide shade. Most schools prefer decorative plants. I also talk to the school's gardener and get the details about what all plants are already there in the school, what else can be planted and how many of the same," he shared.
Why planting only in Rewari
Quizzed on the same, he answered, "Rewari is located on the Delhi-Gurgaon border and the existing greenery is rapidly getting converted into industrial area over here, which is also true for the rest of India. It is not that I want to plant trees in Rewari because it is my hometown, if I settle in some other place in the future, I will plant trees there as well. Wherever I go, I will plant trees and encourage others to do the same."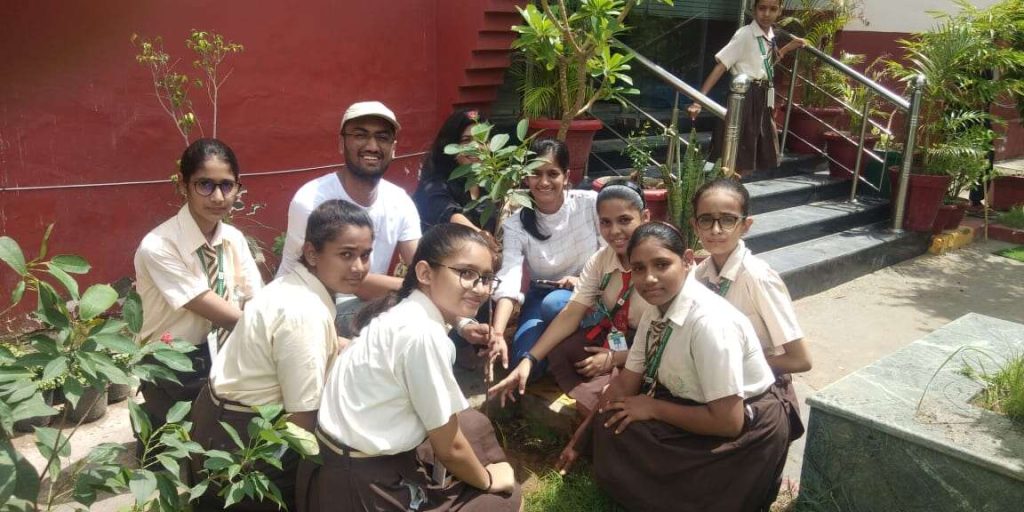 His message for all
Divye's biggest regret, in his words is "sab boltein hain par koi karta nahi", people often talk about planting trees but not many can be seen executing the task. With a tone of regret in his voice, the 21-year-old said, "We have all seen how there was a shortage of oxygen during the Covid-19 pandemic. Everybody was running to buy oxygen cylinders but how many people planted trees, which is the main source of oxygen? Everybody will stand under a tree to enjoy the shade, but nobody plants it. That's why I encourage school students to start this activity from now, so that they grow up to be environmentally aware citizens."