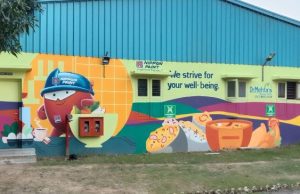 Nippon Paint announced that they have beautified the premises around Dr. Mehta's Hospital, Velappanchavadi. Dr. Mehta's Hospitals is among the safest and healthiest birthing...
With Chennai receiving 491% more rainfall between November 7 and 12, the city once again witnessed flooding in at least 78 locations, including 167...
Equitas Small Finance Bank through its Bird's Nest – Pavement Dweller Rehabilitation CSR programme, provided housing, food security, healthcare, livelihood skill development, and supplemental...
Chennai, also known as Madras, is one of the major cities of India in the state of Tamil Nadu. The city is nicknamed 'Detroit...