Sustainable Holi 2023: School students play with flower petals and create organic colours with sun dried flowers
Some are creating organic colours with dried flowers while some are playing Holi with flower petals! Children across India are spreading a colourful yet sustainable message this Holi!
Schools in different parts of India are teaching children how to create organic colours without using any harmful chemicals which are harsh on our skin and hair. At the same time, many schools are encouraging students to play a floral Holi!
Madhya Pradesh
Saint Vivekanand Public School at Madhya Pradesh's Bhind marked Holi with a novel and eco-friendly approach this year, encouraging the use of flowers instead of colours. Students and teachers of the school adorned themselves with colourful garlands and petals.
"This nature-friendly celebration was not only aesthetically pleasing but also served as a refreshing change from the usual boisterous Holi celebrations. The gentle fragrance of the flowers with songs and dances added an extra layer of allure to the festivities, and the soft petals made for a safe and comfortable experience for everyone. This unique celebration reflected the school's commitment to promoting environmentally conscious practices and setting an example of sustainable living for future generations. The students and teachers relished this tranquil yet vibrant celebration, creating unforgettable memories that will be cherished for years to come," the school shared in a social media post.
Jharkhand
If chemical laden colours are harsh on the skin and hair of adult people, then it goes without saying that these are extremely harmful for children— keeping this in mind, Mere Nanhe Kadam play school in Ranchi and Ramgarh offered a unique Holi celebration for the munchkins by making them play with flower petals.
Rajasthan
Students and Teachers at MDVM Parle School of Rajasthan's Neemrana also chose to celebrate Holi in an eco-friendly manner by using flowers instead of colours.
Gujarat
L P Savani Vidhyabhavan English Medium School in Gujarat's Surat announced that they have collaborated with a sustainable lifestyle brand that turns temple flower waste into beautiful products like incense sticks, soap bars, holi colours, compost, essentil oils among other things. The collaboration is aimed at creating a more sustainable future and also ensure that the students can now play without fear of having skin infections and allergies, which are often the side effects of chemical laden colours.
West Bengal
Riddho Gurukul, a girls' School run by trans-women in Coochbehar district of West Bengal, began Holi preparations pretty early this year. The students were encouraged to create organic colours for which they began collecting flowers and garlands around a month ago. After this, the flowers were sorted according to their colours. The flowers were then blended and mixed with arrowroot powder and spread on plates which are kept under the sun for drying. In the next step, the dried paste is scraped off and stored. Non profit organization Earthling Frontiers is guiding the students from Riddho Gurukul School in this initiative.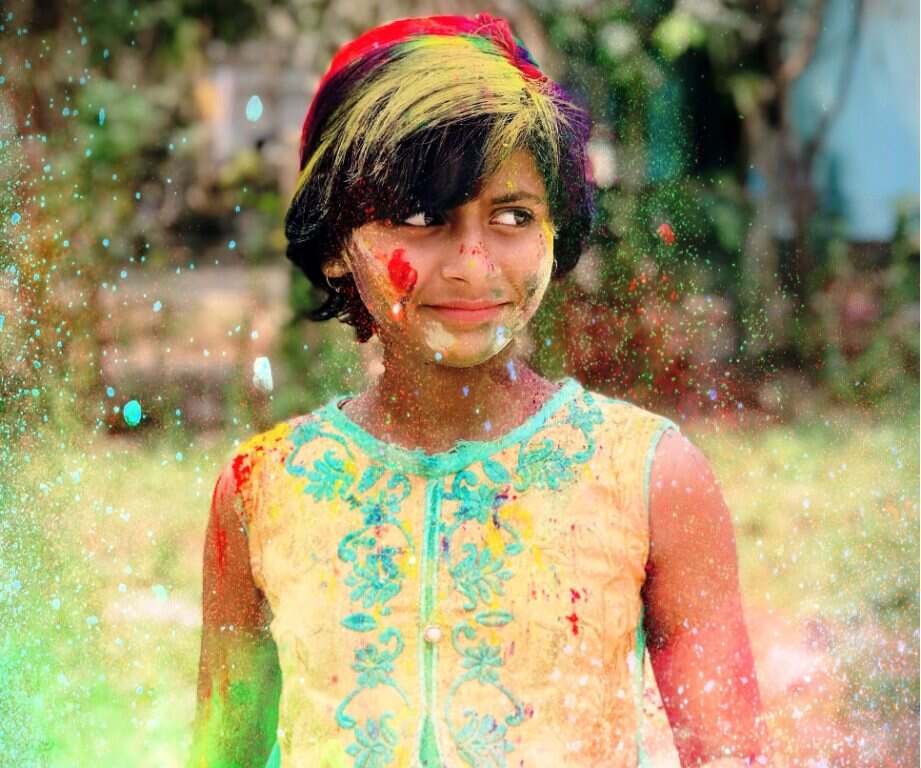 Celebrating any festival in a sustainable manner only adds more light and colour to the same. While flowers are available in abundance, it is simply a great idea to turn them into colours after they dry up. With our children being aware about sustainability from a tender age, we can certainly dream of a greener India tomorrow!
Ahana Bhattacharya can be reached at ahana@thecsrjournal.in