Please let us make Diwali 'animal friendly', appeal animal-lovers
Diwali brings happiness to all our lives. It is that time of the year when we not only light up our homes but also gift sweets, chocolates, dry fruits, clothes, diyas etc our loved ones and help those in need to spread a smile on their face as well. We get immense joy and satisfaction by sharing and caring for others, be it our family, friends, relatives, neighbours, colleagues, or anyone else.
If Diwali means spreading joy, then why not think about animals a bit? Some of whom stay at our homes as pets and in our neighbourhoods as strays. Can't we celebrate the festival a little responsibly so that our momentary fun doesn't become a reason for nightmare for these poor and helpless souls?
Talking about the same, Ashish Joshi, animal rescuer from Aurangabad, told The CSR Journal, "Crackers are stressful to any kind of animal whether it is our pet, strays, or wild animals. Animals have a capacity to hear voice from the surroundings 20 times greater than humans, and their sense of smell is 17 times. Hence, we must consider this before we buy crackers for our momentary fun, which can cost someone's life! Let's open the door of our homes for the ones who are already scared or in stress in our neighbourhood due to the sounds of crackers and help them feel relieved in safe, secured place."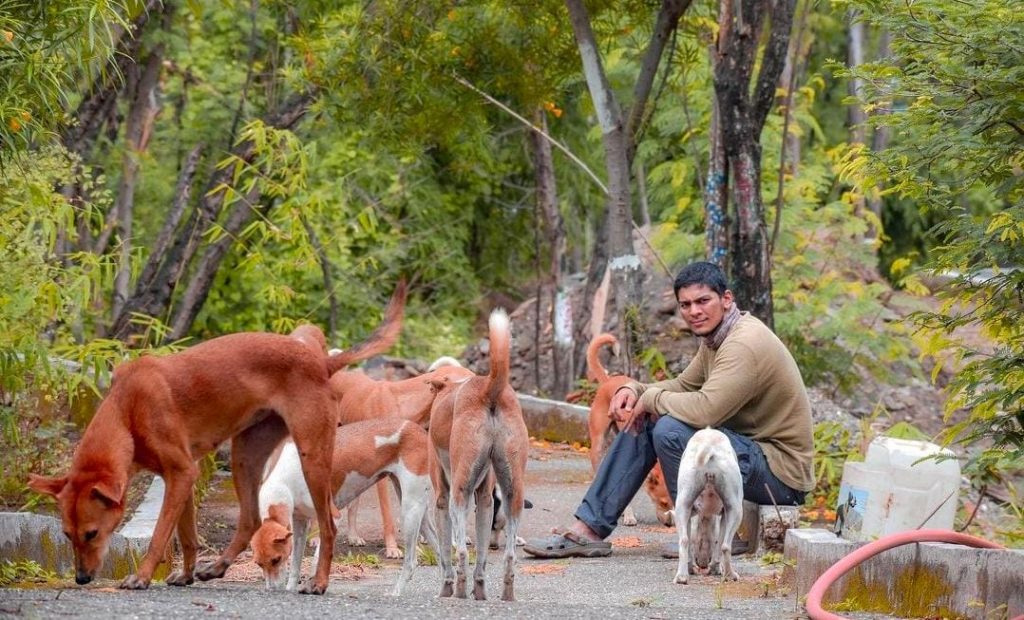 "It is tragic to see the way humans have become inhuman towards these voiceless creatures and have started troubling them for their own enjoyment. Diwali, which is supposed to be a very auspicious day for us all usually turns out to be a terrible day for these kids who survive on the streets each day. Bursting of crackers, the loud noise, the smoke that comes out of it, terrifies and scares them to death. There are even cases of deaths among dogs due to excess noises of crackers," Swati Singh Bijarniya, manager, Pet Paradise Clinic, Nilje, Maharashtra, expressed with a sigh.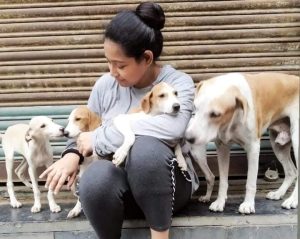 "Me, along with my husband, who is a veterinary doctor, try our level best to do whatever the best we can for them, to comfort them, to allow them inside our residence. It is our humble request to be kind and avoid bursting crackers and make the life of these street dogs easy and happy," she appealed to all.
Highlighting on the issue of air and noise pollution, Arun Padmanabhan, cat parent and journalist based in Delhi, said, "Air pollution makes Diwali in Delhi a hazardous experience regardless. In no way are the crackers helpful. Because of their acute hearing, cats become very anxious whenever they hear crackers being opened. Even the sound of your sneeze can startle a cat."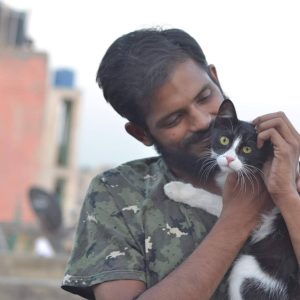 "Can you imagine the effect of all the noise during Diwali on them? I don't see her at all during the weeks leading up to Diwali, and only briefly afterward. Diwali was supposed to be the festival of lights. Not sure when it became a 'gas chamber' and a 'noise' festival. Absolutely, people have the right to celebrate a holiday in whatever way they see fit. A little kindness toward domesticated and feral animals is always appreciated," he added.
Urging all to be a little more sensible towards animals, Kolkata-based content manager and dog mom Dipannita Das, expressed, "I was planning to travel somewhere during Diwali but had to drop the plan thinking about my two pet dogs, Bojack, a labrador and Whiskey, a German Shepherd. Despite all attempts to curb the use of high noise crackers, there are people who still burst these on Diwali. These sounds scare animals a lot because their sense of hearing is way sharper than humans. I know that not every person is empathetic and sensitive towards animals but I really wish that awareness about this problem increases, we start caring about animals a little more and at the same time celebrate Diwali responsibly."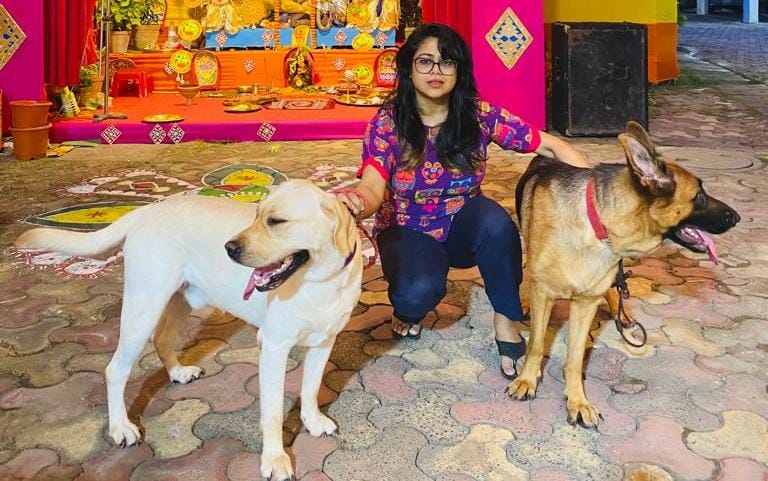 Jalandhar's Prabjyot Kaur, Founder, Raahat-A Hope for Strays NGO shared, "As responsible citizens we should ensure that our Diwali celebration doesn't cause harm to the animals that are living around. As a pet owner and a social worker for animal welfare, I have seen animals terrified, whining and shaking during this festive season. Dogs can hear seven times louder that we can – just imagine the plight of these animals especially community animals on the streets that go through an unexplained trauma due to the loud noises of crackers. They literally have their tails tucked in and they run for their lives, hiding around for some relief. Even the pets are scared and they hide under couches and beds. Some have severe anxiety, lack of appetite and a few even have seizures due to excessive fear and trauma. Festivals are for rejoicing but not at the cost of their lives."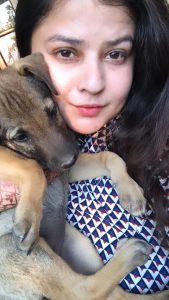 "Pets tend to run away from their homes and strays sometimes change their territories due to loud noises of fire crackers, which leads to fights over territorial issues. Animals don't eat for days and have loss of appetite while we enjoy delicacies and celebrate with fireworks. Is it worth it? Apart from harming the environment, it is causing harm to these voiceless souls who have nowhere to go. Let's celebrate an animal friendly Diwali by limiting the loud crackers, absolutely no teasing the animals by throwing fire crackers, sharing warm meals with the strays to calm their anxiety and making them feel safe by allowing them to take shelter in your parking and under your porches. Keep bowl of water for birds and animals so that they keep hydrated and feel refreshed during the festive season. Taking care of these little things will not only make you a compassionate being but also will inspire others to celebrate a safe Diwali," she concluded.