Pet Day 2021 – Helplines for Pet Parents in India
Pet Day celebrates the joy and unconditional love that all manner of pets bring into our lives. For those who have furry friends at home, every day might as well be pet day. After all, bringing humans and animals together helps make the world a better place. It doesn't matter whether you have a cat or a dog, rabbits or fishes, Pet Day today is another opportunity to let your furry friends know how much they mean to you. For most of us, our pets are our best friends and most ardent listeners.
How did Pet Day begin?
Pet Day began in 2006 when Colleen Page, an Animal Welfare Advocate in the US, campaigned for April 11 as a special day to celebrate the joy that pets bring into people's lives. Advocating for the adoption of pets from animal shelters and NGOs, she brainstormed the holiday to create public awareness for the animals awaiting homes in shelters. Encouraging

adoption as a first choice

rather than purchasing from breeders is one of the main ideas behind it.
Page hopes that the number of animals in shelters and NGOs will continue to decrease with the celebration of Pet Day. On this day, people are encouraged to love their pets, spoil them, adopt pets, and volunteer at the local animal NGO.
Pet day 2021
VIBGYOR Group of Schools hosted a virtual workshop for students on Sunday, April 11, to mark Pet Day. In an interactive session Abodh Aras, CEO, Welfare for Street Dogs, taught students how to become responsible pet owners and how to take care of stray animals amid the lockdown. VIBGYOR students from Grades 4 to 8, from Gurugram, Vadodara, Surat, Lucknow, Nashik and Indore participated in the hour-long virtual session.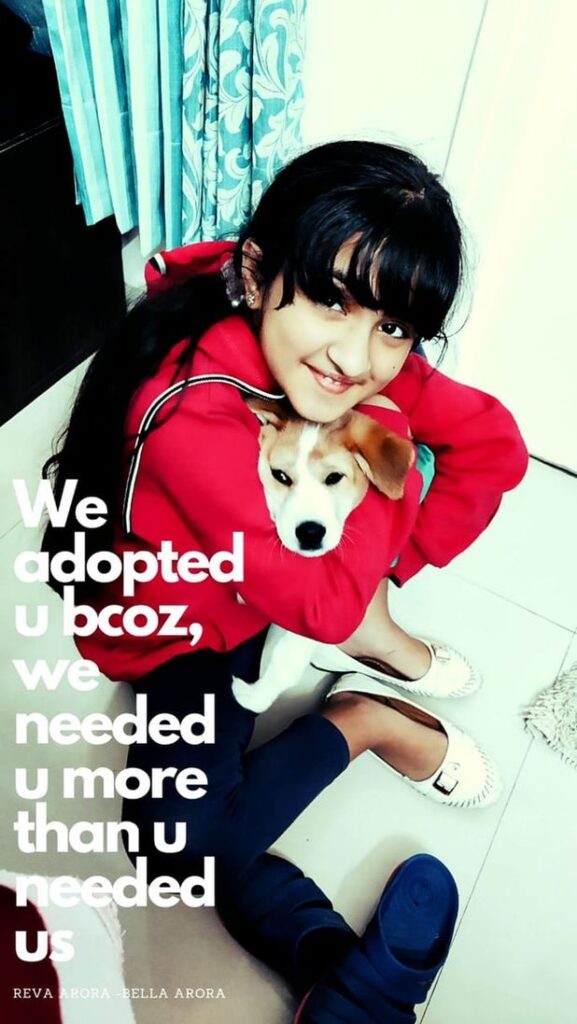 Helplines for pet parents in India
The global pandemic and the lockdown imposed across the nation has hit animals (both stray and domesticated) and their human friends especially hard since last year. With the COVID-19 infections rising and more lockdowns being imposed in various states, it doesn't seem like there will be complete respite anytime soon. If you think working from home was claustrophobic, think about the pets who have had to stay cooped up at home along with you. They don't even know the reason why their daily stroll was abruptly terminated last year. Our feline friends were used to a certain routine, having the house to themselves during the day. They've also had to readjust to the "new normal" without even knowing why.
Pet owners have their own stressors to deal with. With vet clinics and animal hospitals either closed or operating at a minimum capacity of staff, they don't know where to turn for emergency advice. On Pet Day, we are here to the rescue with resources for pet advice, emergency and otherwise.
Dial a Vet
This is a pan-India service started by three veterinarians during the COVID-19 lockdown to help pet owners. They were inundated with calls for information on what to do when their pet was going through a problem, from vomiting and diarrhoea, nutrition, skin condition or grooming. They decided to reach out on a larger scale by prioritising the calls. And so Dial a Vet was born.
To consult with the vets on the team, fill out a Google form that asks the basic details about your four-legged companion. These are details about health history and the condition. Dial a Vet then sets up a phone or video call.
To get in touch with Dial a Vet, call +91 6361633287.
Royal K9 Petcare
Dr Kuldeep Singh is a Chandigarh-based veterinary surgeon who has started giving phone consultations in the evenings. Before the call, however, he requests pet parent to send him a text message with the background history and the ailment the animal is suffering from. This would help him prepare his answers ahead of time and schedule an appointment. Of course, details about the breed, age and body weight are a must. Pictures and previous lab reports are helpful.
To get in touch with Royal K9 Petcare, call on 098153 16632/ 098762 00969.
PetKonnect
PetKonnect is an app launched by Devanshi Shah in September 2019. It provides pet parents access to various services, which include – storing medical records, accessing emergency services, and calling for an ambulance. PetKonnect app is running a 24/7 helpline to assist pet parents during the lockdown.
Click here

to log on to their official website. The PetKonnect app is available for free download for both iOs and Android users. Pet parents are advised to send in details like the pet's age, weight, temperature, and history of any ailment.
Pawshbox
Pawshbox is a service catering to pet parents in Pune that has become popular during the lockdown. They supply essentials, which include food and grooming products for dogs and cats.
If you wish to reach out to Pawshbox, call +91- 7741977770.
So, this Pet Day, give your companion extra treats and snuggles. In this era of social distancing, they have kept us sane with their presence.