NSE-Listed Companies Allocate Rs 14,801 Crore in FY22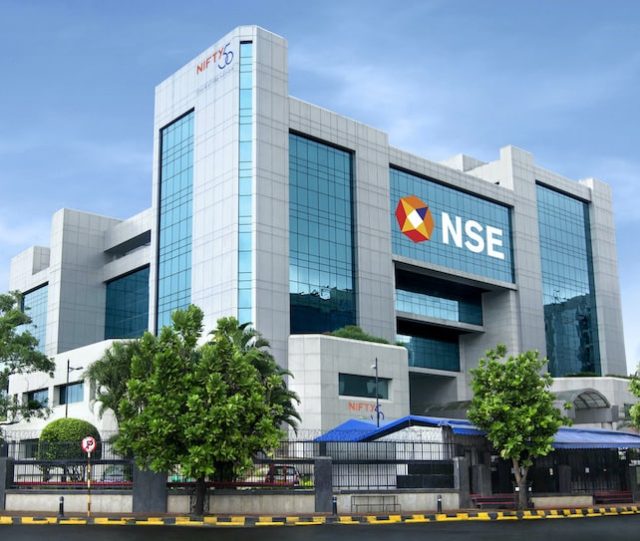 In a significant display of corporate responsibility, companies listed on the National Stock Exchange (NSE) have collectively contributed an impressive sum of Rs 14,801 crore towards Corporate Social Responsibility (CSR) activities in the financial year 2021-2022 (FY22). This commendable effort underscores the commitment of NSE-listed firms to making a positive impact on society and the environment through their financial contributions and initiatives. The data, as reported by primeinfobase.com, highlights the substantial role that these companies play in fostering social welfare and sustainable development.
Among the top spenders in the CSR domain, Reliance Industries (RIL), a prominent player spanning the energy-to-telecom sectors, stood out with a remarkable expenditure of Rs 813 crore. Following closely were HDFC Bank (Rs 736.01 crore), Tata Consultancy Services (TCS) (Rs 727 crore), Oil & Natural Gas Corporation (ONGC) (Rs 458.44 crore), and Tata Steel (Rs 405.97 crore). This top-tier group collectively accounted for a significant 32 per cent of the total CSR spending in FY22.
Notably, the data also unveiled the participation of a larger number of companies in CSR initiatives. In FY22, 1,182 companies, amounting to 98 per cent of the total 1,205 companies, allocated funds for CSR activities, up from 1,117 companies in FY21. It is pertinent to mention that the remaining 23 companies, while obligated to contribute to CSR as per regulations, chose not to do so.
Primeinfobase.com's analysis delves into the financial backdrop of these corporations. The average net profit of these 1,205 companies over the past three years amounted to Rs 7.19 lakh crore, reflecting an increase from Rs 6.80 lakh crore in FY21. In accordance with CSR requirements, these companies were expected to allocate Rs 13,977 crore (compared to Rs 13,531 crore in FY21). However, the actual expenditure exceeded these requirements, reaching Rs 14,801 crore in FY22. This surplus spending can be attributed to several companies voluntarily exceeding their mandated contributions, along with the utilisation of unspent amounts from previous fiscal years.
Allocation and Trends in CSR Spending
When considering the areas receiving the bulk of CSR funding, education emerged as the primary recipient, with a substantial sum of Rs 4,436 crore channelled toward educational initiatives. Following closely was the healthcare sector, which garnered Rs 4,202 crore. On the other end of the spectrum, sectors such as slum development, support for armed force veterans, and technology incubators experienced comparatively lower and negligible investments.
A closer examination of the changes in spending patterns from the previous year to FY22 highlights intriguing trends. Notably, spending on national heritage recorded the most notable increase, rising by 27 per cent. This was followed closely by a 26 per cent increase in funds allocated to healthcare and a 25 per cent surge in resources directed towards environmental sustainability. However, there were sectors that saw a decline in financial support. The contribution to the Prime Minister's relief fund decreased by a significant 48 per cent, and spending on armed forces veterans witnessed a decrease of 43 per cent.
The CSR Mandate and Its Implementation
The CSR mandate, a legal framework enacted in April 2014, outlines the obligation for companies to allocate a portion of their net profits towards CSR initiatives. Companies with a net worth of Rs 500 crore and above, or revenue exceeding Rs 1,000 crore, or a net profit surpassing Rs 5 crore are bound by this requirement. The stipulated contribution stands at two per cent of the average net profits over the preceding three years.
As of March 31, 2022, the NSE's main board listed a total of 1,797 companies. Among these, the annual reports for FY22 had been released by 1,759 companies. Notably, 1,734 of these companies had provided details related to their CSR endeavours in their annual reports. This marked an increase from the preceding fiscal year, indicating a heightened interest in transparently showcasing CSR activities. Within this subset, 1,205 companies were mandated to contribute to CSR, signifying a surge from the 1,144 companies fulfilling this obligation in FY21.
In conclusion, the CSR landscape among NSE-listed companies witnessed a steady commitment to societal and environmental welfare in FY22, with the total expenditure on CSR remaining nearly constant. The proactive engagement of companies in CSR initiatives, as well as the augmentation of funds allocated to crucial sectors like education and healthcare, underscores the evolving perspective of businesses as agents of positive change. While certain sectors experienced declining investments, the overall trajectory indicates an upward trend in social responsibility endeavours. The CSR mandate, introduced in 2014, continues to steer companies towards integrating ethical and community-driven practices into their core business strategies. As more corporations align themselves with this mandate, the synergy between business growth and social welfare is poised to shape a more sustainable and inclusive future for India.