International Youth Day: Top CSR initiatives aimed at skilling India's youth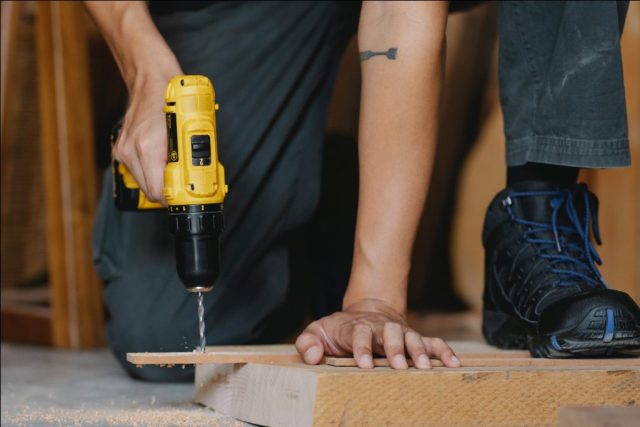 International Youth Day is observed on the 12th August every year by the United Nations with the aim of bringing issues faced by the youth in front of the international community and celebrating the potential of youth as partners in today's global society.
For 2023, the theme of International Youth Day is 'Green Skills for Youth: Towards a Sustainable World'. "Green skills include knowledge, abilities, values and attitudes needed to live in, develop and support a sustainable and resource-efficient society. These include technical knowledge and skills that enable the effective use of green technologies and processes in occupational settings, as well as transversal skills that draw on a range of knowledge, values and attitudes to facilitate environmentally sustainable decisions in work and in life. While green skills are relevant for people of all ages, they have heightened importance for younger people, who can contribute to the green transition for a longer period of time," says the UN.
Companies operating in India have time and again taken up CSR initiatives for skilling the youth, especially from the underprivileged sections of the society and making them ready for employment. Efforts are also on to skill women and specially abled people to prepare them for employment in various sectors. Ahead of International Youth Day 2023, The CSR Journal takes a look into some of the top corporate social responsibility initiatives for skilling India's youth as well as some of the latest CSR projects for skill development which have commenced in the current year.
L&T's Construction Skills Training Institutes
Leading Indian multinational company Larsen & Toubro (L&T) provides vocational training courses and other skill building activities to uneducated youths to help them develop wage-earning skills. L&T's Construction Skills Training Institutes (CSTIs) in different parts of India provide free training in skills like bar bending, formwork carpentry, masonry, scaffolding, welding, and electrical wiring, etc., to rural as well as urban youth. New technology-based skill-training courses are introduced in Solar PV Technician skills, OFC & CCTV installation and maintenance.
Set up in 1995, a total of nine CSTIs across the country train over 10,000 youth in construction and allied skills every year. Training programmes are conducted at the nine CSTIs operational at Kancheepuram and Pulicat in Tamil Nadu, Panvel in Maharashtra, Pilkhuwa in Uttar Pradesh, Jadcherla in Telangana, Cuttack in Odisha, Attibelle in Karnataka, Chacharwadi in Gujarat and Serampore in West Bengal.
ICICI Academy for Skills
ICICI Academy for Skills is the flagship initiative of ICICI Foundation. It aims at addressing identified skill gaps in urban India and providing sustainable employment opportunities to the underprivileged youth. From its first centre that was established in Jaipur in 2013, it has grown to across 19 states and one union territory. ICICI Academy for Skills acts as a bridge between youth who are seeking employment and recruiters, by providing industry-relevant, job-oriented vocational training courses. ICICI Academy provides training in 13 courses.
A huge number of their beneficiaries are women. The foundation also ensures suitable employment depending upon eligibility after training is completed.
Tata Power TPSDI
Tata Power, through its skill development endeavour, Tata Power Skill Development Institute (TPSDI), strives to bridge the skill-gap in the Indian power sector and allied industries while training youth with employable skills. The Institute provides modular training and certification across a wide range of employable skills.
TPSDI's robust training programs have resulted in skill gain and the ISO:29990 certified Institute has a rigorous process that tracks the effectiveness of its training by not only assessing the skills and knowledge gained by the trainees but also by monitoring them when they secure employment. TPSDI currently provides placements to 75% of the eligible youth trained at the Institute.
TPSDI was launched on Feb 9, 2015 as part of Tata Power's Centenary Year celebrations. Apart from Tata Power, TPSDI also trains engineers and technicians from other organizations and offers courses for engineering college students, enabling them to acquire skills that bridge the gap between academics and industry. The Institute consciously works towards providing greater access to its courses to the members of disadvantaged sections of the society and those in the below-poverty-line (BPL) category.
Flipkart's initiative for Persons with Disabilities
The Flipkart Foundation, under the Flipkart Group, has partnered with Trust for Retailers and Retail Associates of India (TRRAIN) for a training program that aims at upskilling and catalysing employment of Persons with Disabilities (PwDs). This initiative, called Pankh – Wings of Destiny, seeks to propagate and encourage inclusive growth besides equipping individuals with disabilities with job-ready skills. Further, it subsequently works towards providing them with employment opportunities in retail and allied industries, including logistics, warehouse, e-commerce, NBFCs, and the IT sector.
TRRAIN is a non-profit organisation dedicated to creating livelihood opportunities for Persons with Disabilities (PwDs) in the retail sector. Through its programme Pankh, the organisation, along with the Flipkart Foundation, endeavours to enable the beneficiaries to gain financial independence and build sustainable livelihoods. This collaboration also prospectively seeks to promote inclusivity and diversity in corporations. The training through the initiative will impart a wide spectrum of skills with a focus on three key areas – English language, sector-specific training and life skills – in an interactive and easy-to-learn manner.
The target beneficiaries of the programme are people with speech and hearing disabilities and persons with locomotor disabilities between the ages of 18-28 years who have completed their SSC/SSLC (Secondary School Leaving Certificate). A small percentage of youth with low vision and other disabilities will also be trained under this program. A total of 50 beneficiaries will be trained at the two Pankh Physical Classroom centres in Gurugram and Bengaluru (25 each), with a total of 200 beneficiaries (50 youth directly and 150 extended family members indirectly), as per a statement issued jointly.
Bajaj Engineering Skills Training
Leading two-wheeler and three-wheeler company Bajaj Auto aims to transform the lives of the youth of India by providing them with the best-in-class manufacturing skills training through their new CSR initiative BEST: Bajaj Engineering Skills Training. Under this program, Bajaj Auto will be collaborating with Indian universities and engineering colleges to set up state-of-the-art laboratories that will improve the hands-on skills of thousands of young people, helping them become competent and employable. The training centres will provide advanced skill training to engineering graduates (with both degrees and diplomas) and help address the skill gap in the manufacturing industry, the company announced.
In the initial phase of the programme, the company would fund the operational expenses and over a sustained period, gradually encourage these centres to become financially sustainable. The training will focus on 4 critical modules: (1) Mechatronics, (2) Motion Control and Sensor Technology, (3) Robotics and Automation, and (4) Industry 4.0 and Smart Manufacturing. The courses will equip the trainees with relevant skills, information, practice (hands-on training), and the mindset to be employment ready. The curriculum will be in alignment with the National Occupational Standards (NOSs) of employment positions within the sector.
In the launch phase, Bajaj Auto has collaborated with Banasthali Vidhyapeeth in Tonk, Rajasthan and Symbiosis International University in Pune, Maharashtra for the programme.
Kotak Mahindra Bank's 'Kushalta Ka Nirman'
Kotak Mahindra Bank in association with Shroffs Foundation Trust (SFT) launched Kushalta Ka Nirman – a CSR Project for skill development in Gujarat in May this year. The Bank's CSR project, will be implemented by the foundation with aim to improve livelihood and employability for the youths from tribal, rural and other marginalized communities in Gujarat and surrounding areas.
Through this CSR project, the bank endeavours to address a skill gap in the construction industry. SFT will train youth in construction equipment to become Backhoe and Forklift operators, supporting their career advancement and creating better job opportunities.
The Kushalta Ka Nirman project aims to train over 100 individuals in Backhoe and Forklift Operator. Using the National Skills Qualification Framework (NSQF), the comprehensive training program will also include AV tools, Simulator, Classroom sessions and practical operations to equip individuals in future infrastructure related projects.
Skill training initiatives by OPPO India
OPPO India signed an MoU with the Telecom Sector Skill Council (TSSC) earlier this month at its factory in Greater Noida with an aim to drive diverse skill development among the youth while promising employment opportunities at its facilities. The company has also joined forces with CSC Academy to launch the next phase of the Cyber Sangini Programme. Both initiatives gear towards strengthening the innovation ecosystem through training and upskilling the potential workforce in India.
The MoU, which has been signed for three years is aimed at providing a new workforce for OPPO India and support its existing workforce through TSSC's reskilling and upskilling programmes. The company also announced the third phase of the Cyber Sangini Programme, an initiative that is currently being implemented in Andhra Pradesh and Jharkhand. Till date, 5,000 women have been trained under this initiative, claims OPPO India in a statement. The programme's new phase targets the training of 2500 women in Uttar Pradesh.
Skill training for Food Service Industry
Dalmia Bharat Foundation (DBF), the corporate social responsibility arm of Dalmia Bharat Ltd. recently announced partnership with Jubilant Bhartia Foundation, the CSR arm of Jubilant Bhartia Group to train rural youth in Quick Service Restaurant (QSR) operations. A Memorandum of Understanding (MoU) was signed with the objective of providing employment opportunities in the QSR industry and enabling sustainable livelihoods.
The QSR industry in India is witnessing significant growth, with a thriving market and numerous opportunities for food service businesses. The training programs will be conducted at DBF's DIKSHa centers, located in 18 locations pan-India. This initiative seeks to sensitise learners to the expectations and standards of both customers and the QSR industry. DBF aims to train 3600 trainees in FY 24.
The course, which spans 84 hours of classroom training, will equip trainees with the necessary competencies to pursue careers in the QSR industry. The comprehensive programme will introduce learners to both theoretical and practical aspects of Quick Service Restaurant Operations, with a particular emphasis on service excellence. Additionally, Jubilant Bhartia Foundation will facilitate an On Job Training (OJT) opportunity, during which trainees will also receive a stipend. After successful completion of OJT, trainees will be offered full-time positions in the organised sector of the QSR industry and will be awarded a certificate by the National Institute for Entrepreneurship and Small Business Development (NIESBUD), Noida, according to an announcement made by the company.
Nokia Centre of Excellence
Nokia announced an expansion of its corporate social responsibility (CSR) efforts to the state of Gujarat in July this year with the establishment of a Nokia Centre of Excellence (CoE) in Skill Development in collaboration with Telecom Sector Skill Council (TSSC) and Kaushalya – The Skill University, Ahmedabad, Gujarat.
The CoE at ITI Kubernagar is setting up a Skill Lab for training of candidates in 5G technology skills with the aim of providing placement offers within 4-6 weeks of course completion to at least 70% of learners. About 300 such candidates are expected to benefit from the programme in the first year of the project. Nokia will be investing in infrastructure, equipment and training for the five labs in the CoE as part of this CSR programme.
Xiaomi India to impart mobile phone repairing skills
Smartphone and smart TV brand Xiaomi India announced a partnership with GlobalHunt Foundation in April this year to support 400 students from economically weaker sections of society in their mobile phone hardware repair course. The collaboration aims to create a technically skilled workforce that can cater to the rising demands of the Indian mobile service and support industry.
The program will provide the candidates with relevant technical skills and help them advance in their careers.
As part of the programme, two new labs be equipped with the latest machinery, tools, and technology will be set up at ITIs in Delhi and Guwahati respectively. Additionally, merit scholarships will be awarded to select 100 students based on their performance in the course, as per an announcement made by the company.