National Handloom Day- relevance of Indian handloom in the present day
It is the year of Azadi Ka Amrit Mahotsav or the 75th Year of Independence Day of India and today is National Handloom Day. This day is celebrated across the nation to remember India's Swadeshi Movement (7th August, 1905) which had encouraged home-grown industries, especially handloom.
National Handloom Day is observed on the 7th of August every year mainly with the aim of highlighting the contribution of Indian handloom weavers to the nation's socio-economic development. The purpose is also to financially empower the weaving community. This industry has been providing livelihood to over lakhs of people, especially women.
Why handloom is relevant today
India's ancient tradition, handlooms remain equally relevant, if not more, even after so many years of the Swadesh Movement. This is especially due to their eco-friendly character in the present day, where global warming, pollution and energy crisis are a serious threat. Handloom is also extremely comfortable letting your skin breathe especially in the Indian climate.
Necessity to promote handloom
Opening up on the necessity to promote handloom in the present times, Amrita Sabat, co-owner of the Odisha handloom saree brand 'Utkalamrita', told The CSR Journal, "Handloom is very eco-friendly as no machine is used in this. There are a huge number of handloom weavers in our country, if they leave the profession, then we will lose this legacy forever. We want to revive the rare and historical weaves which are hardly prepared these days."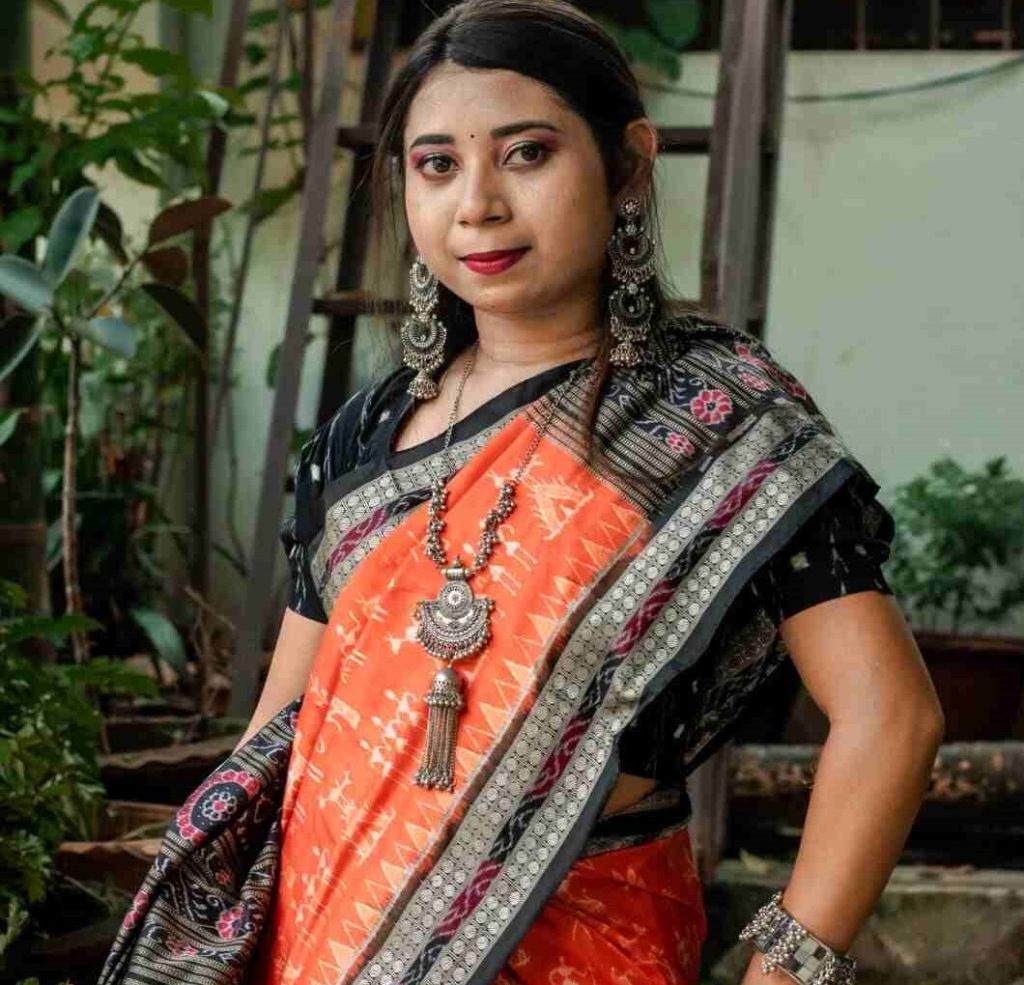 "Also, handloom cloth is the best for your skin because it does not release micro-pollutants like cloths made from powerlooms. Handloom cloths are long-lasting, which you can wear throughout your life and even pass on to the next generation. Nowadays, the market is full of duplicates. So, we try to ensure that the customer gets original and authentic items," the Bhubaneshwar-based boutique owner added.
Cheaper imitations flooding the market
Handlooms are slightly expensive and hence cheap imitations flood the market, affecting the fate of the original handloom weavers. Amrita's words were echoed by Kolkata's Alolika Mitra, who owns the brand 'Svaha by Alo'.
Talking about the same, Alolika shared: "There are copied products in the market, which are not made of handlooms but are sold under the name and the original weavers suffer. I share a personal relationship with our weavers and for me, their empowerment is very important. Hence, I try to ensure they get a good remuneration and I encourage buyers to always check for the authentic product before purchasing."
"When I started my boutique in 2018, I got in touch with weavers who prepare handloom cloth. I found these to be extremely breathable, soft and comfortable. Now I have also launched my own signature designs, which gives more work opportunity to the weaver," she further said.
How to identify original handloom
But how can a layman differentiate an original handloom saree from a duplicate one? Alolika informed, "It takes 2-3 days to weave a handloom saree. Before weaving, the processing time is almost a month or more depending upon the yarn. However, machine weaving is just a few hours process and the yarns are mostly not handspun. Hence, original handloom sarees are costlier. Also, from the look and feel you will understand that a handloom weave is coarser than a powerloom weave, which has a very compact and even finish."
Handloom sarees attracting millennials
Devleena Sanyal Majumder, co-founder of Mumbai-based handloom saree label 'Shaajo' informs that the younger generation is increasingly showing interest in handloom clothes, especially sarees. She said, "Strangely, the response towards handloom has become very significant over a period of time. Saree now comes as a statement of fashion especially among the youngsters, millennials and even in centennials. I see girls flaunting sarees be it Durga puja or Navaratri, college fest or workplace. I have even seen girls teaming up sarees with a leather belt or with sneakers maybe somewhere in Ladakh or down South."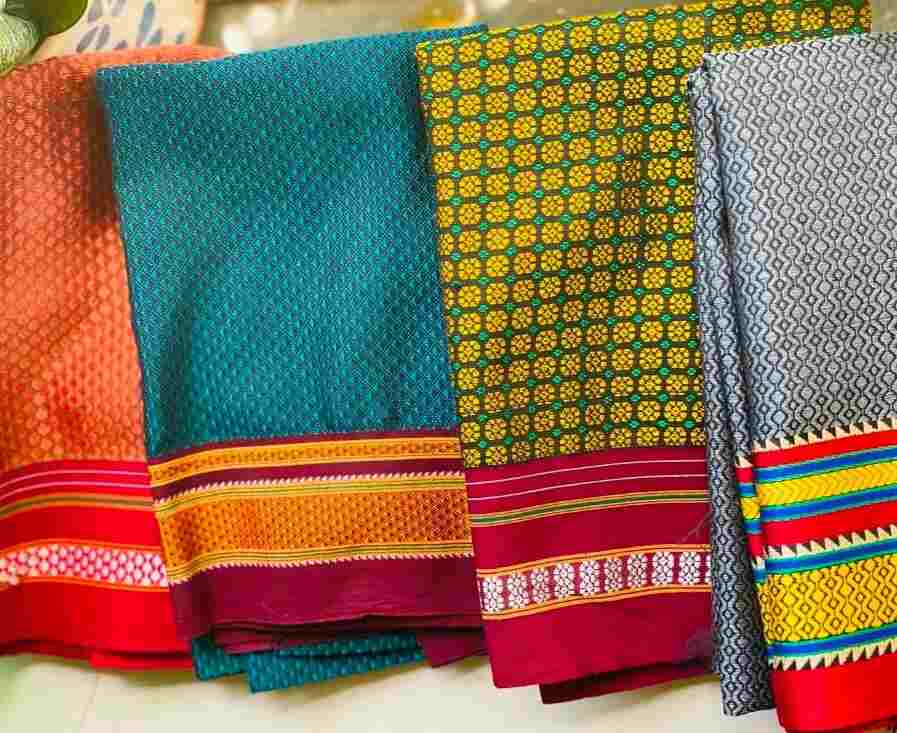 Why we should support our weavers
Talking about the plight of handloom weavers in our country, Devleena added, "It's high time that we support our own craft, the rich history behind handloom and our great artists, the weavers. I have immense love for handloom, be it saree or any handcrafted item. We must support our talented weavers across all states of India, some of whom still live below the poverty line, no matter how beautiful is their craft. A lot goes to the middleman and traders. So, I thought of supporting the weavers. That's why Shaajo was born."
Growing demand for Indian handloom in the US
Not just within our country, there is a growing preference for Indian handloom in the US too! Boston-based saree blogger Moitri Roy shared, "There is a huge demand for handloom clothes, especially sarees in the US. However, this has also led to a lot of misleading information over here. As most people think handloom sarees are expensive, so anything that is expensive can be passed on as being handloom. It really depends on what you are buying. You can buy a handloom saree for only 800INR even as of today. So, buyers really need to be aware of what they are buying and think to 'buy less but buy well'. A well-made handloom piece goes a long way!"
Quizzed why she has chosen to promote handloom sarees through her blogs, Moitri, who is also a scientist, replied, "Being a saree aficionado, I feel nothing beats the comfort, style, look and uniqueness of a handcrafted or handloom saree. Moreover, buying handloom promotes employment of the artisan/weaver communities and gives them a chance of fair labour which in turn preserves the rich Indian textile heritage. Textile mill generated or powerloom sarees on the other hand are energy intensive and harmful to the environment. In this century we should really be switching to everything that is eco-friendly and sustainable, so handloom is the way to go!"