CSR Leaders: Mr N V Balachander from Ashok Leyland opens up on their 'Road to School' programme
Education for children, especially those coming from underprivileged sections of the society is still a luxury for many. While girls are still secretly married off below the legally permitted age, boys are often made to work as child labour in tea shops, roadside eateries or help their farmer parents in the field.
In such a scenario, Ashok Leyland's 'Road to School' is a much needed and relevant CSR programme. 'Road to School' is the flagship CSR project by Ashok Leyland, which aims to make education accessible to all. The project which impacts children in government schools is aimed at a holistic development of primary and middle school children.
Mr N V Balachander, Consultant CSR & Corporate Affairs at Ashok Leyland in an exclusive interaction with The CSR Journal opened up about their 'Road to School' programme and its role in changing lives and shaping futures of children in Tamil Nadu, Rajasthan, Maharashtra, and Uttarakhand. Following are the excerpts from the conversation.
1. With what vision was the 'Road to School program' launched?
The Road to School (RTS) the flagship CSR project by Ashok Leyland began in 2015, with the aim of making education a social leveller impacting children in government schools. The programme provides for holistic development of primary and middle school children though education, health, hygiene, and nutrition.
We were initially contemplating between focusing on primary education and secondary education. After a thorough research, our team decided it was best to invest into the primary education of children as these are the formative years and will have a long term impact on them. Schools which lacked proper staff and were under resourced became our main focus. We aimed to uplift the children from rural areas and lower economic background and give them a true chance to compete in the main stream and prepare them to face the world.
Our vision is to take education to the last mile to all our future generations of our country. Every child has a right to a good education and the opportunity to pursue their ambitions. Also, the programme is aligned with the UN's Sustainable Development Goals and focuses on the six goals which are zero hunger, good health and well-being, quality education, decent work and economic growth, reduced inequalities, partnership for the goals.
With this vision, the Project Goal of the 'Road to School' programme is to provide a Learning Enhancement programme for primary and middle school students across select government schools using a sustainable and scalable model.
2. What have you achieved under this programme till date?
The Road to School (RTS) programme began in 2015 with 36 schools in Tamil Nadu's Krishnagiri District, today, has reached approximately 105,000 kids and 1100 schools and laying the groundwork for their aspirations for the future.
The primary and middle school drop-out rate in these schools is 0% today as compared to 15% nationally. RTS schools have also showed an improvement in literacy by 20-30% with pass percentile being 85% in class X boards. 70 % of the schools have shown notable improvement in health and hygiene practices. Our 'Breakfast Programme' in RTS schools have shown progressive improvement in the health conditions and avoided malnutrition among the students. In the last 5 years, 401 of our RTS students have received the NMMS scholarship, pushing them to pursue higher education and continue their journey of learning.
At Ashok Leyland's Hosur factory (Tamil Nadu), a two-year basic training and skill development programme is run in conjunction with education for students who have completed their 10th grade and are interested in working with Industrial Training Institute (ITI). At the end of the course, students receive a diploma from the National Council of Vocational Training (NCVT). The students receive both theoretical and practical training, preparing them for the workplace.
60 students who have passed the class 10 exam have also been selected to join Ashok Leyland's apprenticeship programme, a two-year vocational programme in Hosur that lays the foundation for these kids' future aspirations.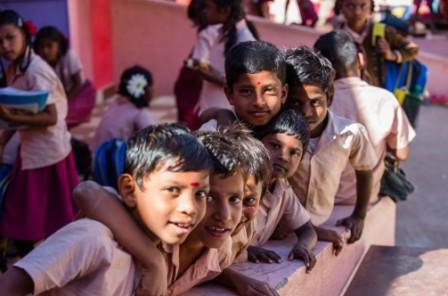 3. What else do you plan to achieve with this programme?
We want to ensure that more children get education, and we want to take our programme to more cities across India to create a larger impact on the society.
Ashok Leyland will continue these efforts to nurture the eventual goal of reaching one million students by 2025 and putting them on the map to ensure that every child has the access to quality education in India.
We have also recently launched the 'Road to Livelihood' initiative as an extension of the 'Road to School' programme. The 'Road to Livelihood' programme will focus on students in grade 9 to 12 and help them prepare for meaningful opportunities post their school finals. Its primary objective is to get them on a path of sustainable livelihood.
These students will receive structured interventions focused on spoken English, digital skills, employability skills and most important of all, career counseling. This programme has been rolled out on the 6th of September and in the first month aims to cover 133 schools in Thiruvallur, Salem, Namakkal and Krishnagiri Districts of Tamil Nadu.
4. The 'Road to School' programme began in 2015 with 36 schools and today has reached 1100 schools— how has this journey been?
What began as a dream, and with only 36 schools has grown to 1100 schools today, and we are incredibly grateful to everyone who has contributed to this journey.
We began by addressing the most fundamental requirements, such as upgrading classroom layout, painting schools, and ensuring that sanitization and sanitation standards are met in classrooms. Currently, we are running a number of programmes for better nutrition, lifestyle, and hygiene to ensure these students' complete growth.
For the Covid- 19 pandemic and the migration to online media, there was a significant roadblock. Online learning became even more challenging because it was not possible for every student to have a smart device or even an internet connection. To overcome this obstacle, we had to develop a plan that included reaching out to students with internet access, educating teachers about digital teaching, and providing 50000 worksheets to kids so they could maintain the habit of writing in the age of technology.
The journey wasn't easy but it sure was fruitful. We are grateful to all our partner organisations which supported us in this journey, and the students and their parents who co-operated with us and gave their 100% towards the learning journey.
5. This year, 77 eighth grade RTS students have cleared the National Means and Merit Scholarship (NMMS) exam with three students topping in their districts— how does it feel?
We are proud of these students. Most of these students are first generation learners in their families and come from lower socio-economic backgrounds. Their will to learn and determination has got them to where they are. We are just the facilitators.
We are pleased that we were able to lay a solid base for them during their elementary school years, which will support them and encourage them to put more effort into pursuing further education. We wanted to give them the tools they need to realise their goals and become financially independent for their families and themselves.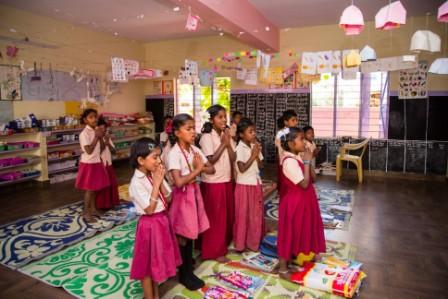 6. This 'Road to School' CSR initiative is operational in which parts of India?
Initially, we only operated in Tamil Nadu, but we gradually extended to other states, and today we are present in four states. In Tamil Nadu, Rajasthan, Maharashtra, and Uttarakhand, RTS is helping students achieve their dreams.
We have ambitions to extend our programme and take it to many more states. We want to reach as many students as possible, but we also want to make sure that the level of instruction and other services is consistent in all schools. We do not want to sacrifice on the quality just to achieve a larger number. We are determined to reach bigger milestones soon.