Home
Leaders Speak
Mr Dwijadas Basak from Tata Power-DDL talks about their initiative to revive...
Mr Dwijadas Basak from Tata Power-DDL talks about their initiative to revive handloom and support female weavers
Tata Power Delhi Distribution Limited, which supplies electricity in North Delhi established its first handloom unit at DESU Colony, Shalimar Bagh ahead of National Handloom Day (August 7) this year. The purpose is to promote traditional art and the handloom heritage of India on one hand, and empowering women from low-income groups to be financially Independent on the other.
Dwijadas Basak, Chief – Commercial, Social Impact Group & Customer Experience, Tata Power-DDL opened up to The CSR Journal throwing light on this initiative. Following are the excerpts from the conversation.
1. Why did Tata Power Delhi Distribution Limited decide to establish a handloom unit?
The handloom industry has been the pride of India's tradition and is a manifestation of its cultural brilliance since ancient times. This sector involves a huge number of artisans comprising of women and people belonging to economically disadvantaged groups from rural and semi-urban areas. In an attempt to revive and strengthen the handloom tradition and support women from marginalised communities, by providing them with better livelihood opportunities, Tata Power-DDL established a handloom unit.
2. Why did you choose DESU Colony in Shalimar Bagh as a location for the same?
Most of the women involved in stitching and weaving live near the Shalimar Bagh area. Hence, Shalimar Bagh seemed to be a feasible as well as an accessible location for women to work.
Tata Power-DDL conducted a survey and found out that most of the female beneficiaries were interested in stitching and weaving. This allowed us to open a new avenue for women through the handloom unit, to help them become self-sufficient and financially independent and contribute to the family income. This will further ensure the sustainability of the Self Help Group as well as the creation of market linkages for the products developed.
3. This initiative will benefit how many female weavers and how?
The objective of this initiative is to convert women into successful entrepreneurs in long run and to promote their income generation activities through market linkages. This year we are targeting 40-50 women from SHGs to get training and work from Handloom Production Unit. A master trainer from West Bengal has also been hired to provide the training on handloom production to our women of SHGs.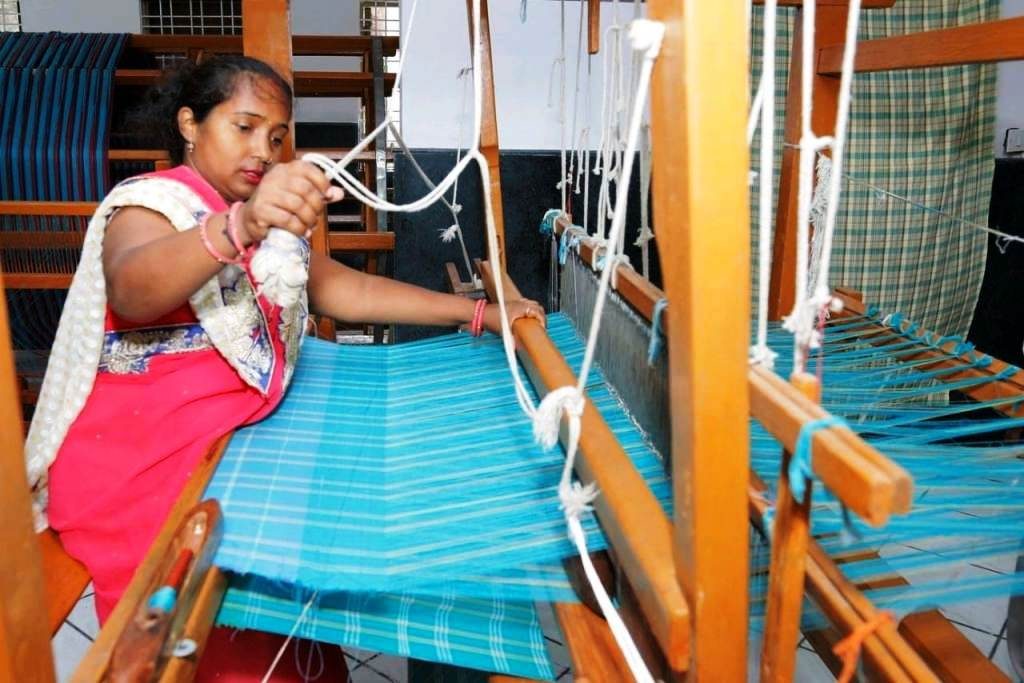 4. How do you choose which weavers will be working in this unit?
In collaboration with its NGO Partner, Tata Power-DDL selects women residing in nearby slums/clusters, who are a member of our existing SHGs. These women also have prior experience in stitching, embroidery & tailoring.
5. Do you plan to establish more such handloom units in other parts of the country? If yes, where?
Based on the success of our Handloom Unit at Shalimar Bagh, we will envisage enhancing the number of handloom machines at the existing location. Based on the feasibility of other locations of operation, we will further think about the same.