Modi At BRICS: Slowdown A Challenge For Sustainability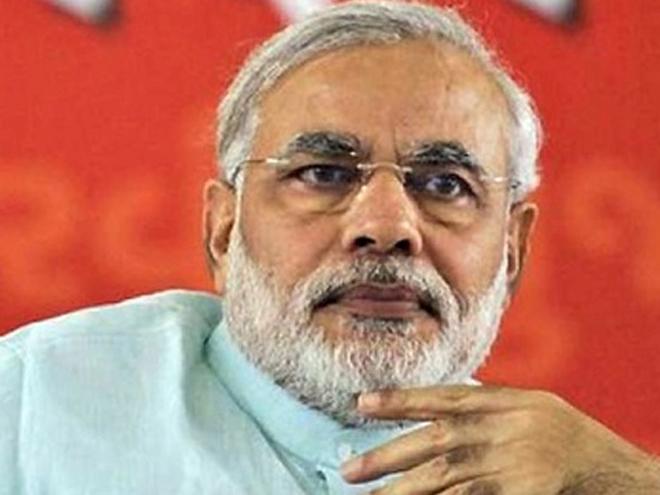 PRIME Minister Narendra Modi has left for Brazil to attend the sixth BRICS submit to be held in Brazil. The theme of the high-profile summit this year is 'Inclusive growth and Sustainable Development' – echoing a key plank of the new government.
READ the statement released by the Prime Minister's Office before he left for Fortaleza:
I leave today for Brazil at the invitation of Brazilian President Dilma Rousseff to attend the Sixth BRICS Summit being held in Fortaleza and Brasilia on 15-16 July 2014.
India attaches high importance to the BRICS forum for promoting global economic growth, peace and stability. In the course of the past five summits and several ministerial and official processes, BRICS has made major strides in pursuit of these goals.
The meeting in Brazil will usher in the second cycle of BRICS Summits. We meet at a time of political turmoil, conflict and humanitarian crisis in several parts of the world, and persisting weakness and risks in the global economy. Many emerging economies have experienced a slowdown, which has increased the challenge of pursuing inclusive and sustainable economic development.
I look at the BRICS Summit as an opportunity to discuss with my BRICS partners how we can contribute to international efforts to address regional crisis, address security threats and restore a climate of peace and stability in the world. I also look forward to our discussions to further advance intra-BRICS economic cooperation and our collective efforts to advance global economic stability and prosperity. In particular, I look forward to the successful conclusion of major BRICS initiatives, like the New Development Bank and the Contingent Reserve Arrangement, which have seen significant progress since their launch in New Delhi in 2012. These initiatives will support growth and stability in BRICS and also benefit other developing countries.
The Summit theme, "Inclusive Growth; Sustainable Development", will enable us to shape the post-2015 Development Agenda being discussed in the United Nations.
The Summit will also be an occasion for my first meetings as Prime Minister with the leaders of our important global partners – Brazil, China, Russia and South Africa. I look forward to meaningful meetings with them to intensify bilateral relations and exchange views on global and regional developments.
The Summit will also afford an opportunity to interact with a number of leaders of South American countries at a meeting being hosted by Brazil. India has traditionally enjoyed close, cordial and mutually beneficial ties with these countries. We share common aspirations and challenges. The Indian Diaspora in these countries also serves as the continent's enduring link with India. South America's all round progress makes it a potentially important pole of the global economy and a land of enormous opportunities for us. My interactions would enable us to explore new ideas on further consolidating and expanding our ties with South America.
The Summit will also afford an opportunity to interact with a number of leaders of South American countries at a meeting being hosted by Brazil. India has traditionally enjoyed close, cordial and mutually beneficial ties with these countries. We share common aspirations and challenges. The Indian Diaspora in these countries also serves as the continent's enduring link with India. South America's all round progress makes it a potentially important pole of the global economy and a land of enormous opportunities for us. My interactions would enable us to explore new ideas on further consolidating and expanding our ties with South America