Kisan Diwas 2022: How Pune-based agritech startup is supporting Maharashtra's farmers
National Farmers' Day or Kisan Diwas is celebrated every year on the 23rd December as a gesture to appreciate India's farmers who give their blood and sweat to the land irrespective of scorching heat, shivering cold or heavy rains.
Farmers toil very hard throughout the year to produce crops and yet, there are many who lead a life of poverty and uncertainties, and cannot even afford basic necessities. There are farmers who can barely afford two square meals a day while fresh fruits, vegetable and food crops from their farms make us healthy and nourished.
Kisanserv's 'Giving back to farm' initiative
In order to support farmers in leading a better life and to bring a smile on their family's faces, Pune-based agritech startup Kisanserv has started an initiative called 'Giving back to farm' under which they are helping turning wet waste from urban areas into compost and distributing the same among farmers free of cost. They have been running this program since the last one year. Kisanserv is an agritech company, which is involved in buying fruits and vegetables directly from farmers.
Why this initiative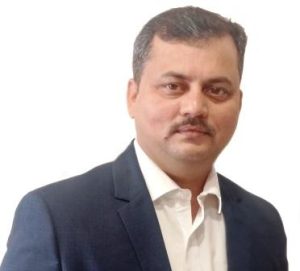 Talking about the same, CEO and Co-Founder Niranjan Sharma shared, "We are associated with 12,000 farmers. We visit their farms and try to understand their problems. On a daily basis, they face lots of problems as their life is surrounded with uncertainties like uncertainty of their product price in market, uncertainty of climatic condition, etc.
A major potential threat that we understood is to get more yield, farmers are using fertilizers and pesticides many times in a year on the same farm. In short term, farmers get the result of high yield, but in long term, continuous and frequent use of fertilizers and pesticides deteriorate the soil health and makes it unfertile. Now, we are seeing this problem in Punjab and in many parts of Maharashtra, where soil has become unfertile due to continuous use of these chemicals."
"Another problem associated with higher use of fertilizers and pesticide is in the food chain. These chemicals enter into crops produced, and when consumers consume these chemicals loaded food, their health deteriorates. For example, we are seeing cases of cancer increasing since several years. Seeing this problem, we started this program," he further informed.
How this is helping farmers
What do they exactly do under this initiative? "Farmers are growing crops and supplying to urban areas. Cities generate a lot of wet garbage which is of no use for them. So, we decided to partner with housing societies and get their compost to give back to farmers which can be used in farming. This way we can reverse the process of soil deterioration and this will also help farmers to use minimal quantities of fertilizers and pesticides," the CEO explained.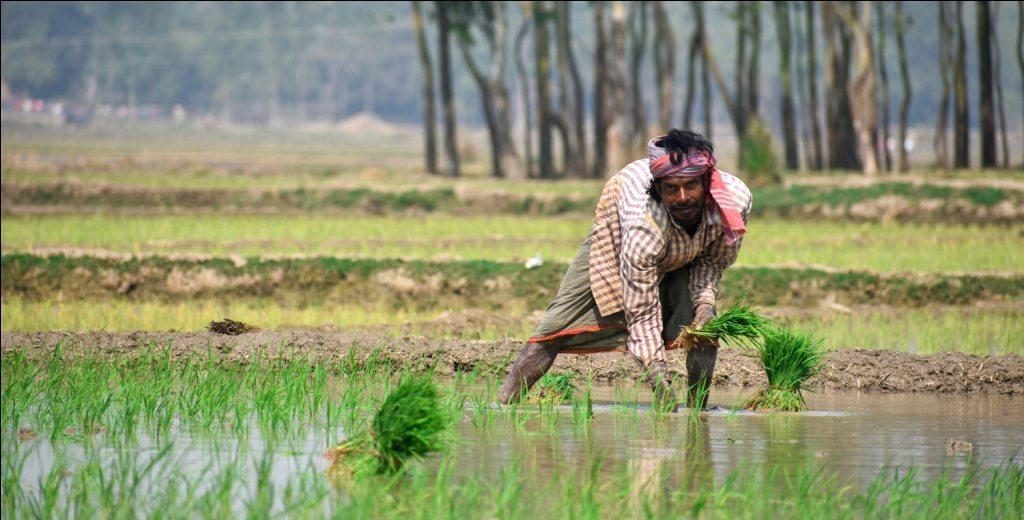 How many farmers have benefited from this till date? "All our vehicles, which are carrying fruits and vegetables from farm to city, take back compost to the farms from cities. This is our continuous process, and we distribute compost free of cost to farmers. This distribution is monitored by our farm collection centre. We have benefitted approximately 1000 farmers," Sharma replied.
Collaborating with urban housing societies
"We approach them explaining the cause, many housing societies happily donate their processed compost to us, which we take to farm and distribute to farmers," informed the Kisanserv head.
Currently the project is operational in Maharashtra but the company plans to take this to other states like Telangana and Karnataka, where they have recently we started their business operation.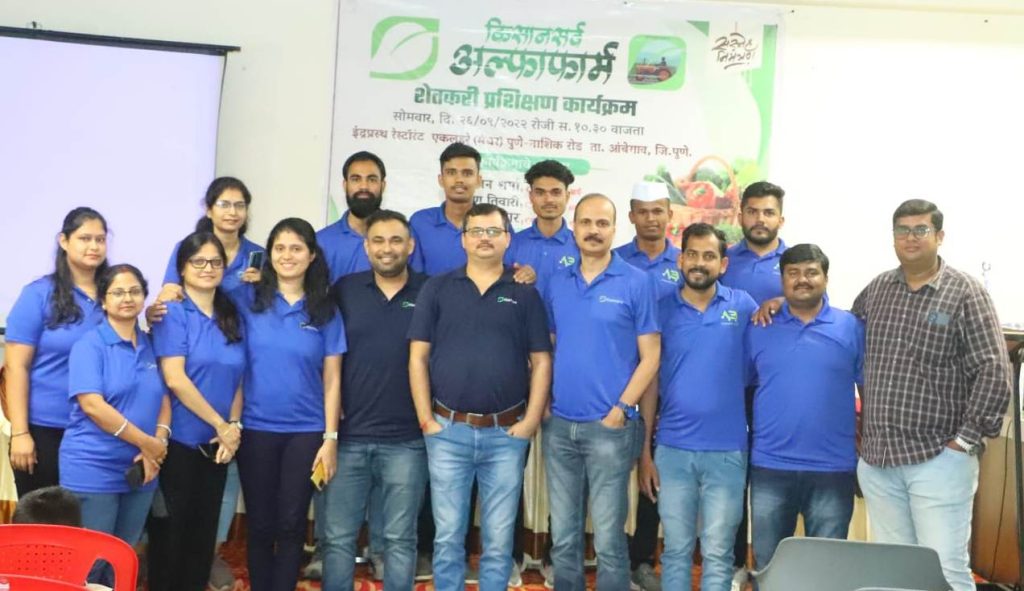 Necessity of waste segregation at source
Before parting, Sharma shared a message on the importance of waste segregation at home so that more Indian farmers can be benefitted from projects like these.
"We need to create awareness among residents through different ways of communication. We must educate them on the importance of wet waste processing. To speed up this process, every citizen must do their duty. We all must not take this as business, but as social responsibility for saving mother earth and also supporting our farmers," he signed off.