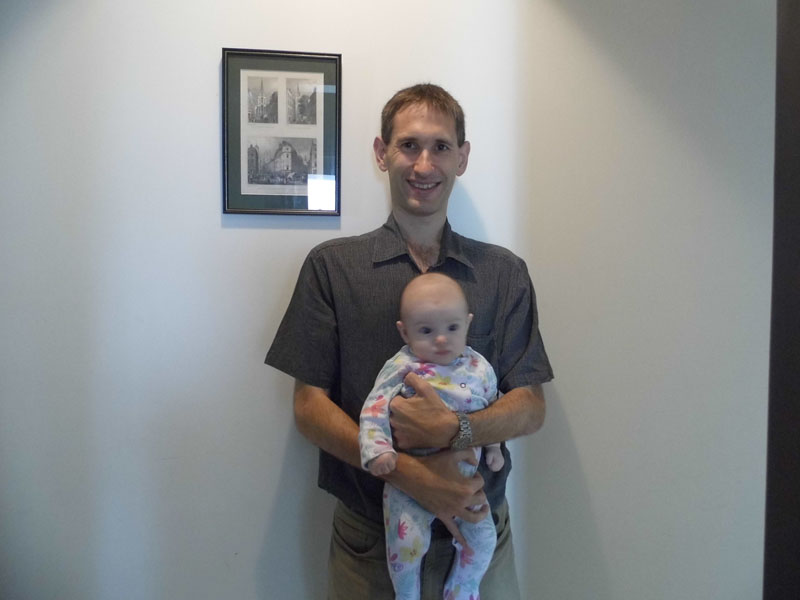 Philip Earis, a Physicist from UK is the man behind Project-light. His  mission is to help the marginalized section get access to basic light through solar electricity. Philip's job involves networking and working with new scientific researchers. This has helped him connect with scientists all over the world especially in alternative energy. India was no different for him when he came here for work. He took keen interest in the historical culture and local traditions . "When I was exploring the local culture I saw a huge disparity between the rich and poor. On one side you have the ultra rich who posses luxury one can dream about and on the other hand you have the poor who don't have access to electricity."
After witnessing this, he had the strong urge to make a change, thus 'Project light' was designed and implemented. With inputs from his network, he discussed various possibilities. With several visits in and around Mumbai  and after discussions with the Locals where there was no electricity,he started providing them with solar lamps, which would charge during the day time and provide sufficient light by night time to charge a mobile or tablet.
"There are many people in the country who have a mobile phone but no electricity in their homes. One has to pay some amount to people who have electricity to get their phones charged.This is not always a convenient or affordable option". Many households depend on burning expense kerosene lamps for lights in their houses, leading to the inhalation of unhealthy air and bad odor, adds Philip.
When asked about how he shortlisted Mumbai for his project and expense for beneficiaries , "Because it is convenient and accessible for me where I can give more time and make sure things work. We take 20% of the cost from the beneficiary and the remaining is taken care by Project-Light. Nobody appreciates anything if it is given for free, the value is not recognized".  Currently Project Light uses 100% of its funds for purchasing equipment's where no overhead costs are deducted.
Philip has shared his technology and advancement with other people across the country. He has collaborated with the Indian Army for testing solar lightning units in Kashmir.
"There are many challenges when you are working in the social space, the challenges that you face in reality is quite different from what's considered in labs. Engagement with the local communities, understanding their concern and requirement is the most important thing any social work should consider".
Philip who has changed lives of more than 2,000 people in Mumbai is currently working on alternative renewable energy.When asked about his latest research he humbly says he will share it soon.  Providing basic solar light is just the first step for Project-light. He wants to focus on sustainable energy required for household as a complete solution for people who have yet to gain access to electricity.
"The wp mandate is good, and I hope companies work in the right direction and engage with the local communities to understand their needs.  There are people who wish to help India but because of the strict rules and regulations there is difficulty in funding from abroad. Funds provided to NGOs are not utilized properly. This is the major concern of many people who wish to fund projects here from abroad".