Corporate social responsibility (CSR) is increasingly central to a company's reputation. Hence, businesses must integrate CSR into their public relations (PR) strategy to achieve success.
According to a recent survey from Clutch, most people expect businesses in every industry to commit to CSR. To be effective, however, CSR efforts must appear to emanate from a brand's core values rather than a communications campaign.
Brands that act on principle will secure the loyalty of increasingly value-driven customers. Conversely, failure to effectively integrate CSR with your public relations can risk your reputation and revenue stream.
Businesses can use this article to learn how their PR strategy can benefit from CSR, and how to integrate CSR with communications to maximize both.
Use CSR to Inform PR, Not Promote It
Modern consumers are sophisticated. They support companies that act on principle, shun those that appear disingenuine, and revile PR stunts.
Hence, you must avoid conflating CSR with PR at the risk of appearing inauthentic and alienating customers. It is best to keep these operations separate while using them to inform another.
"Corporate social responsibility has PR value, but these programs should not be designed or executed just for PR purposes," said Jen Bemisderfer, managing director of RH Strategic, a PR agency in Seattle.
Use your public relations apparatus to communicate your CSR policies, initiatives, and successes in a relevant and timely fashion. Let your actions speak for themselves, yet emphasize how pivotal CSR is to your business strategy, leadership, and work culture.
Say you've partnered with an NGO. You'll want to mention this on your website's career and company page, your blog, and on social media to accrue goodwill.
Adopt a humble, informative tone to suggest that your actions are a natural extension of your corporate ethics, rather than a blatant attempt to cast a positive light on your company.
An understated yet earnest approach lends weight to your communications while reinforcing your reputation for authentic activism.
How Should Your Company Contribute?
The more intimate and frequent the interactions between a business and its customers, the more people expected a company to exercise its responsibility – the same way we expect moral responsibility among the people we are closest to.
For best results, you must first identify how your company can make an impact.
Conduct research and solicit feedback from customers about what issues and causes are most important to them. Ask yourself: How is your company uniquely positioned to make an impact?
Use your employees as resources for ideas and approaches to CSR.
According to research from media company Cone Communication, 70% of employees say they would be more loyal to a company that helps them to contribute to important issues.
Sourcing CSR initiatives from staff maximize their participation with your company and culture. Enthusiastic employees are shining examples of your corporate values, so be sure to draw attention to them.
For example, Adobe uses its company blog to highlight the positive influence of its employees.
As an internal resource, the blog encourages positive ethics and reinforces the company culture. As a PR tool, it testifies to the company's values and staffs' contribution to the wider world.
Company culture embodies your social responsibility, so overlapping CSR with HR can also enhance your PR strategy.
Detail your CSR efforts on your company page, job listings on social media, and job boards to attract talent whose values align with your own. This will spread the word about your commitment and help to generate engagement around your recruiting efforts.
Highlight Ethical Sourcing
Consumers want to know that their favourite products arrive from a sustainable supply chain.
For example, Clutch's survey indicates that half of the people (58%) believe that the fashion industry should use ethically-sourced materials.
Not every company acts on a global scale, yet all should indicate that their products are sourced without harm to people or the environment.
Communications can focus on manufacturing, the workers, or the product itself.
Consider the example of fair trade coffee. Consumers leapt to buy fair trade because they wanted to feel good about supporting farmers in developing nations.
In turn, brands like Starbucks used their marketing channels to promote its dedication to fair trade farmers, which allowed the company to position itself as a good actor and illustrate its commitment to ethical sourcing.
The scope of your business will determine whether you act on a local or global scale. Just do what makes sense for your brand.
Integrating CSR into Your PR Strategy
PR firms recommend integrating CSR with PR strategically rather than cosmetically.
Implement initiatives that align with your company, then allude to your efforts when relevant and appropriate.
If CSR is ingrained in your company, the more numerous and more impactful your PR opportunities will be going forward.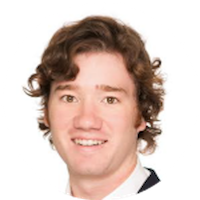 Grayson Kemper is a senior content writer for Clutch, a ratings and reviews platform for B2B marketing and technology services. He specializes in online marketing and emerging technologies research.
Views of the author are personal and do not necessarily represent the website's views.
Thank you for reading the column until the very end. We appreciate the time you have given us. In addition, your thoughts and inputs will genuinely make a difference to us. Please do drop in a line and help us do better.

Regards,
The CSR Journal Team