Jobs that provide a sense of integrity are increasingly valued. As corporate social responsibility (CSR) surges into the mainstream, people want jobs that help them feel like they're making an impact.
According to a recent survey from Clutch, 72% of employees believe that their employer is making the world a better place. Businesses must emphasize their contributions to the community and the environment to attract and retain the best talent.
Businesses can use this article to learn how CSR interacts with recruiting and PR, and how best to approach a value-driven hiring process.
CSR is an Effective Recruiting Tool, But Needs to Be Authentic
CSR strengthens your public relations (PR) operation, but shouldn't be promoted as PR at the risk of appearing inauthentic.
Instead, it's better for your company to be seen as acting from its core values and recruit according to these principles.
Businesses with a reputation for a meaningful work culture can attract candidates who esteem both high-quality work and good values. Showcasing your commitment to CSR across recruitment channels is key to catching the eye of the most qualified applicants.
Reputation for CSR Streamlines Recruiting
A value-driven job culture makes it easier to attract and retain top talent. According to HR advisory firm Korn Ferry, job seekers rank workplace culture as the most important factor when choosing an employer.
People want a job that also provides a purpose, though this varies by generation. Socially responsible companies are most valued by younger generations, according to Clutch's research.
In fact, a majority of employees are more loyal to a company that helps them contribute to important issues.
As younger generations become a larger part of the workforce, and baby boomers phase out, companies need to consider how they can emphasize their dedication to CSR to attract viable candidates.
Your reputation will attract candidates with similar values by way of employee referrals. According to the job board Career Builder, 82% of companies rate employee referrals as the best source for high-ROI hiring.
Leveraging referrals reduces both the time it takes to hire a new employee and its cost. This makes it easier to secure quality talent that gels with existing staff and is, therefore, less likely to churn.
You can foster a conscious work culture by aligning CSR initiatives to staff wishes. This way, you can ensure that staff engages with and is enthusiastic about these programs, which helps to cement your company's reputation for activism.
Implementing multiple CSR initiatives promotes a robust image of corporate ethics and broadens your appeal among candidates who share your company values.
Use CSR to Strengthen Recruitment Messaging
Displaying your CSR efforts on recruiting channels differentiates your company.
Many people look for jobs online, and CSR signals to candidates that you offer more than just a paycheck.
Outline your CSR policies, initiatives, and successes wherever you post job openings online, including:
Career page
Hiring briefs on online job boards
LinkedIn and other social media sites
Employee referral program page
Cultivate your online presence with articles, accolades, and examples of your staff doing good work. For best results, aim to leverage your track record with CSR without appearing overly promotional.
Do employees donate time at a soup kitchen? Did they help to rebuild Haiti after the 2011 hurricane? Share videos or photos to supplement your write-ups. Use an earnest yet humble tone to communicate the importance of these efforts to your organization.
Illustrating how employees engage in CSR will increase your company's desirability and credibility, and serve as positive PR.
Recruiting on social media is also increasingly popular. Use social media to support your recruiting by:
Announcing your company's growth
Reaching out to engaged followers about career opportunities
Showcase your CSR where people are inclined to discuss it
This engagement can streamline recruitment by spreading the word among people who are dedicated to your brand. It will also help to bolster your PR efforts by indirectly announcing your CSR on social media.
If you're using recruiters, PR firms recommend you train individuals in your CSR policies so they can position these elements to potential hires.
Recruiting Efforts Increasingly Driven by Corporate Responsibility
These days, CSR is pivotal to both a company's recruiting and its long-term success.
Job seekers want to work where profits and purpose align, so use your messaging to demonstrate how central CSR is to your business culture, operations, and decision-making.
If your company is perceived to embody its ethics, you can secure the help of top-notch talent more easily and profitably.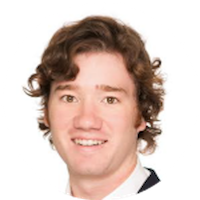 Grayson Kemper is a senior content writer for Clutch, a ratings and reviews platform for B2B marketing and technology services. He specializes in online marketing and emerging technologies research.
Views of the author are personal and do not necessarily represent the website's views.
Thank you for reading the column until the very end. We appreciate the time you have given us. In addition, your thoughts and inputs will genuinely make a difference to us. Please do drop in a line and help us do better.

Regards,
The CSR Journal Team