Hindi Diwas: Inspirational Hindi Medium Students
Hindi is the most spoken language in India. Even outside of the country, there are several countries where the language has massive popularity. Its popularity and acceptance across the world have compelled the United Nations to launch a newsfeed on Twitter in Hindi. In fact, India is lobbying to include Hindi as one of the official languages of the UN.
While Hindi is a widely celebrated language across the world, Indians who have studied from Hindi medium or any other vernacular medium schools, and are not proficient in English are not treated to be smart enough or eligible for certain careers. This perception by the general population creates unnecessary insecurity and inferiority among the Hindi medium students regarding their chances at achieving success in their careers.
Fighting these prejudices and breaking the perceptions of the masses, are some people who have achieved great heights in their career while having a background of Hindi Medium education. They serve as an inspiration to all the Hindi medium students across the world, proving that through grit and determination, one can achieve anything. Let us look at the stories of five such people who gained success despite their Hindi medium education.
1. IAS Nishant Jain
Nishant Jain, an IAS officer hailing from Uttar Pradesh served as an inspiration to all the Hindi medium students when he managed to not only crack the toughest exam of the world but also secure an All-India-Rank 13 in the UPSC Civil Services exam 2014. Jain comes from a middle-class family in Meerut. He did his schooling from Saraswati Shishu Mandir and completed his Graduation from KK Inter College at Meerut. Later, he completed his Masters in Hindi from Meerut College and M. Phil. from Delhi University. He then joined the Lok Sabha secretariat in the Department of Hindi.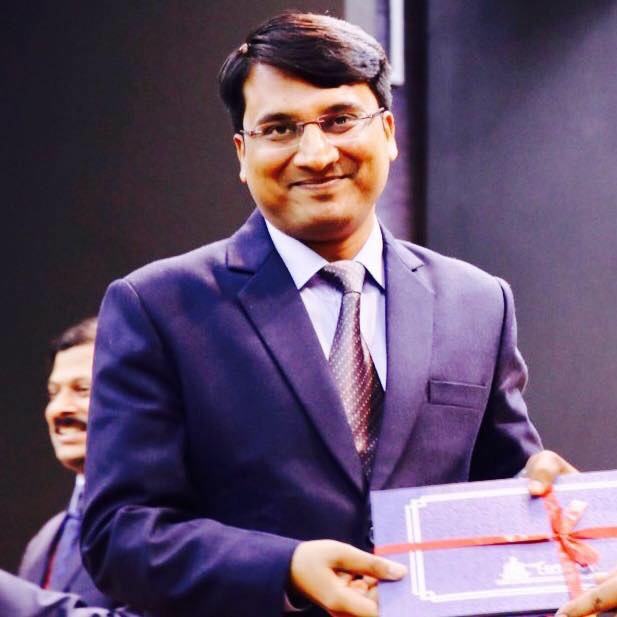 During his college days, Jain was student editor of Meerut College's official magazine, 'Abhivyakti', and was also a member of its literary and cultural council.
Inspired by the initiatives taken by the collector in his district, Nishant Jain dreamed of becoming the same one day, at a very young age. Being a bright student since school, Jain had the conviction of being able to succeed in the exam. He gave his first attempt at the exam in 2013, in which he did not qualify. That was his first taste of failure, which made him even more determined. He prepared harder and appeared in 2014 again, in which he qualified, and secured first rank among the Hindi and all other languages medium students in the civil services exam.
Nishant Jain is now serving as an IAS officer in Jaipur.
2. Pratamesh Hirve, an ISRO Scientist
Pratamesh Hirve is the first-ever scientist at ISRO hailing from Mumbai. He is an inspiration for fighting against all odds to reach where he is today.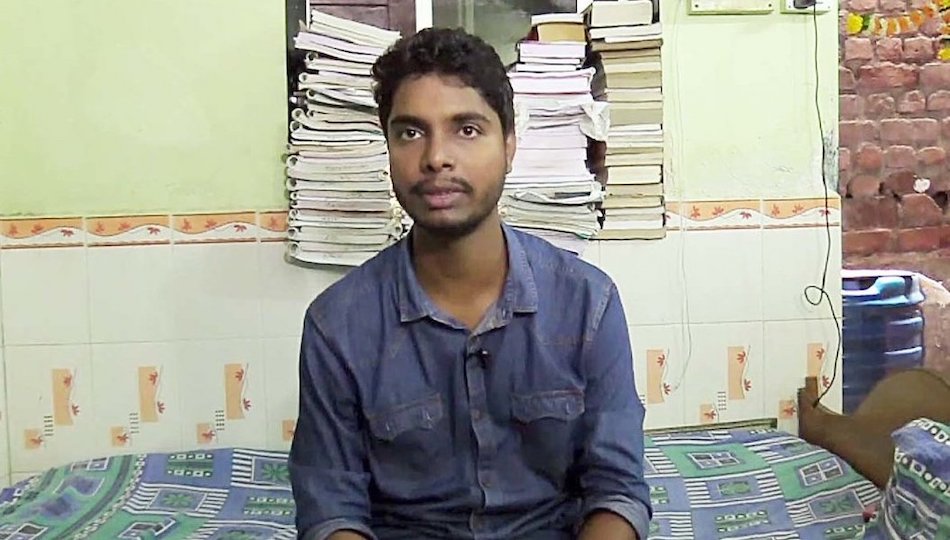 Hirve lived in the Filter Pada slums of Mumbai. He always had a keen interest and aptitude for science. He harboured dreams of becoming an engineer at a young age. Lack of resources and understanding led his family to not believing in him in the initial stages, who tried to convince him to pursue arts as the courses are less expensive and easy to get through. His Hindi-medium education also made everyone sceptical about his chances of success.
However, if one is determined, no force of the universe can stop them from achieving the said target. Hirve worked hard to defeat all the obstacles in his path and worked extra hard for ten years. He put in a lot of effort to be proficient in the English language which enabled him to pursue his dream to study science. His honest effort impressed his family who then stood with him in support throughout his journey. He finally fulfilled his dream be securing a job at ISRO as a scientist making not only his family but all the Mumbaikars as well as the Hindi medium students, proud of his achievement.
3. Vijay Shekhar Sharma, Founder, Paytm
Paytm is India's largest mobile commerce platform. It is responsible for as much as 50% pecuniary transactions in today's day and age. Less commonly known as Paytm E-commerce Pvt. Ltd or Paytm Payments Bank Pvt. Ltd, the startup is an Internet marketplace and a mobile payment application.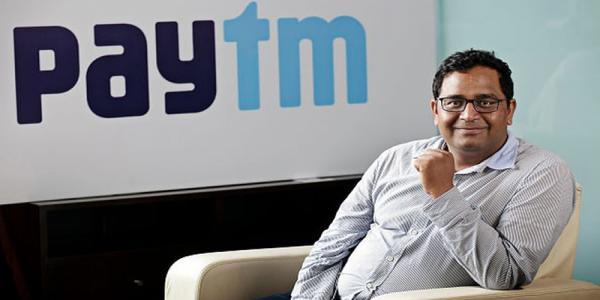 PayTM which stands for Pay Through Mobile was founded by Vijay Shekhar Sharma in 2010. Sharma, hailing from a very humble background was born in Aligarh, Uttar Pradesh and was admitted in a Hindi medium school during the initial years of his education. When he was twenty, he moved to Delhi for further education where he found it extremely cumbersome to cope up with English as the language of instruction. In order to teach himself English, he read newspapers and magazines religiously.
He was studying at the Delhi College of Engineering when he built a website called indiasite.net. Two years later, he sold the website for a million dollars. He started off his journey in the business world when he founded One97 Communications in the year 2000. Since then, he has always held a position of leadership in the industry.
His leadership qualities have led him to win various awards including CEO of the Year by the SABRE Awards, 2015, The Economic Times, Entrepreneur of the Year, 2016 and The Exchange4media Group Impact Person of the Year, 2016. India Today magazine has ranked him #18th in India's 50 most powerful people of 2017 and GQ India has named him among the 50 Most Influential Young Indians for 2017.
He is a true inspiration to all the Hindi medium students who dream of reaching great heights in the corporate world.
4. IAS Surabhi Gautam
Hailing from Amdara village in Satna district of Madhya Pradesh, Surabhi Gautam achieved 50th rank in the Civil Services Exam held in 2016.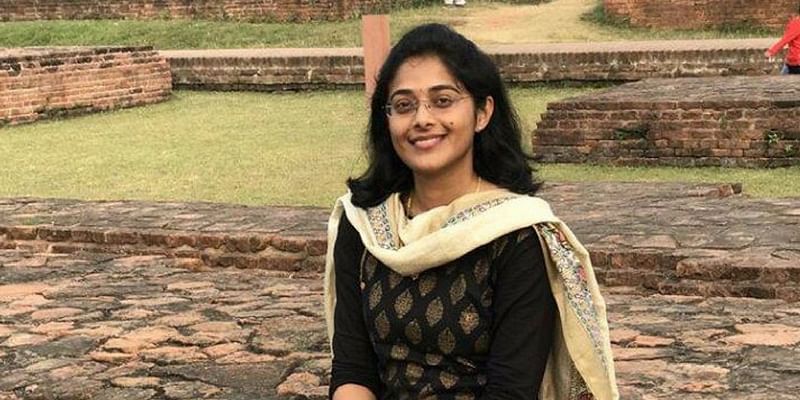 Gautam was a bright student from a young age. She scored 93.4 per cent in high school. However, her education was primarily in Hindi-medium. Her school lacked basic amenities. In fact, many-a-time, she did not receive her school books on time and had to often study by the light of a lantern. But the lack of facilities did not deter her from working hard and achieving her dreams.
After completing her schooling, Surabhi appeared for the Engineering Entrance Exam. She got an excellent score and became eligible to take admission in a government college in any city. She decided to pursue electronics and communication engineering from Bhopal, where she topped the university and received a gold medal for her performance.
After college, she joined Bhabha Atomic Research Centre (BARC) as a nuclear scientist for a year. Surabhi also appeared for several exams like GATE, ISRO, SAIL, MPPSC, Delhi Police, and FCI, and performed well everywhere. She achieved the all-India first rank in the IES exam held in 2013 and the all-India 50th rank in the IAS exam held in 2016.
Surabhi Gautam is currently serving as the Assistant Collector at Vadodara in Gujarat.
It is important to understand that English is nothing but a language. Its knowledge does not determine the smartness or ability of an individual. These stars who have completed their education in Hindi medium are solid proof of this.