Green initiative: 11 government schools running on solar at Warangal, Telangana
The Government of Telanagna has successfully completed installing 2KW solar systems at 11 government schools in Warangal district. Not only installation, these units have also started generating power already. This initiative is part of the state's decision to install solar photovoltaic power units for renovation of government schools under the 'Mana Ooru – Mana Badi' scheme.
Done by TSREDCO
The project is being undertaken by the Telangana State Renewable Energy Development Corporation (TSREDCO). They will be reportedly setting up the solar photovoltaic (PV) units in 35 schools in the first phase of the 'Mana Ooru- Mana Badi' scheme.
11 schools running on solar
Schools which have a student strength over 250, have been selected for setting up the solar on-grid systems. In these 11 schools, eight units of electricity are reportedly being generated every day. This electricity is currently being used for running fans, lights and water supply at the schools while the remaining power is supplied to the grid.
Talking about the same, TSREDCO Warangal manager G Mahender Reddy has informed that the remaining work of setting up solar units in the rest of the 24 government schools is currently in progress and should be completed soon.
Currently, solar units have been set up at Parvatgiri ZPSS, Narsampet Girls and Boys Model School, Itikalapalli Model School in Narsampet Mandal, MPPS in Narsampet, Warangal Shivanagar, Government High School in Girmajipet, Mamunur school , Dharmaram ZPHS and Mattewada Primary School as per reports. The solar units have been synchronized with the power grid with the help of the Telangana State Northern Power Distribution Company Limited (TSNPDCL).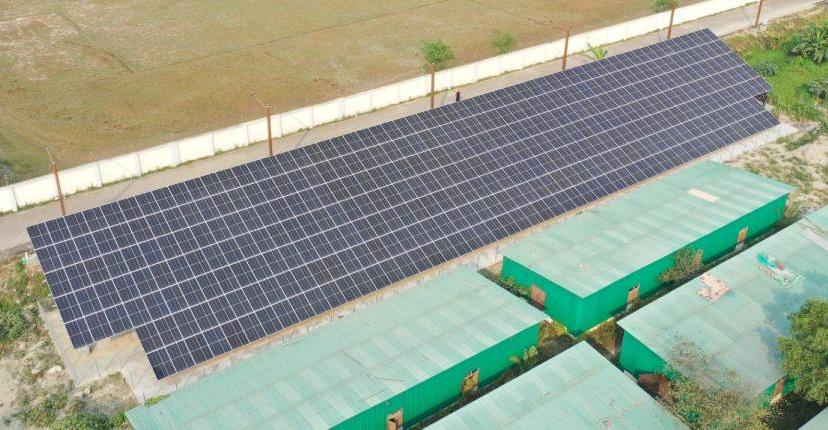 Benefits of solar energy
Solar energy is a sustainable energy source, has a low environmental impact, and is easier on the pocket. Hence, this sustainable move by the government is expected to considerably reduce the cost of energy consumption and also spread awareness about the necessity to use green energy in the present day.
The installation of solar PV power plants is expected to reduce power bills of the schools and at the same time help them in generating revenue. The extra solar power generated in the schools will be transferred to the power grid thereby helping in revenue generation.
Indian states going green
State governments in India are increasingly opting for green energy. This green initiative by Telangana Government comes just a few days after reports emerged about the Government of Odisha's decision to install solar rooftop power system in government colleges across the state. Meanwhile, Uttar Pradesh Chief Minister Yogi Adityanath is focusing on creating alternative sources of energy, such as solar power in order to reduce dependence on the conventional sources, reduce the cost of power generation and control air pollution.