Government launches special skill initiative to benefit youths of North-Eastern region of India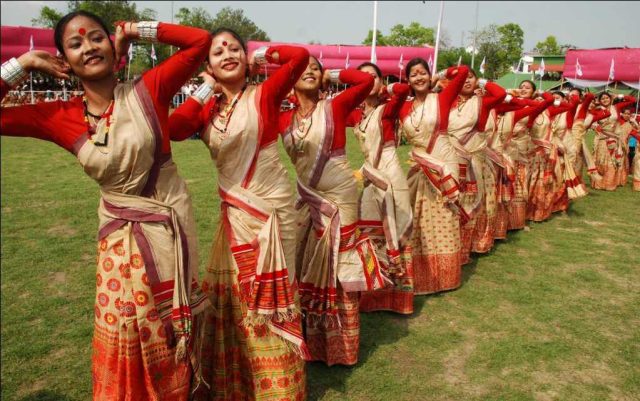 To make the youngsters of North-Eastern part of India more skilled and job ready, the Government of India has launched a special skill initiative for North-East Region with financial allocation of Rs 360 crore. The purpose is to create a robust skill-centric and industry ready ecosystem in the North-East.
Union Minister for Education and Skill Development & Entrepreneurship, Dharmendra Pradhan, Union Minister for Culture, Tourism & Development Of North Eastern Region (DoNER) G. Kishan Reddy and Minister of State for Skill Development and Entrepreneurship, Electronics & IT Rajeev Chandrasekhar launched the initiative titled 'Transforming Lives, Building Futures: Skill Development and Entrepreneurship in North-East' in New Delhi on Tuesday.
Industry relevant skill training
As part of the initiative, 2.5 lakhs youth of the North-East region will be provided with industry relevant skill training programmes through a wide array of schemes and initiatives, including Pradhan Mantri Kaushal Vikas Yojana, National Apprenticeship Promotion Scheme and Jan Shikshan Sansthans.
A fund of Rs360 crore has been set aside to facilitate inclusive development, nurture entrepreneurial talent, and propel the socio-economic growth of the region. To fuel further growth, efforts are being made to provide vocational education and skill development programmes to cater to the demand for skilled professionals across sectors, including agriculture, tourism, handicrafts, and information technology.
'Transforming Lives, Building Futures: Skill Development and Entrepreneurship in North-East' will include:
2 Lakh skill training under Pradhan Mantri Kaushal Vikas Yojana
30,000 Apprenticeship Engagement under National Apprenticeship Promotion Scheme
20,000 to be skilled under Jan Shikshan Sansthans
Quality enhancement of ITIs under skill strengthening for industrial value enhancement
Strengthening of Polytechnics
Special projects will be taken up for the special needs of North-East region under SANKALP.
Skill India International Centre to be set up to promote overseas job opportunities.
The Minister says
Speaking at the launch, Union Minister G. Kishan Reddy said, "The government has taken a lot of efforts for development of North-East region. A lot of changes have happened in the North-East region in the last 9 years. Till now Rs 5,00,000 crore has been sanctioned for building world class infrastructure in the region. Today there are more airports in the North-East, roads and railway connectivity have been developed. By the end of 2024 all the North-Eastern states will be connected by train and work is in progress for the same."
Speaking on the occasion, Union Minister Dharmendra Pradhan said that the program will create unprecedented skilling opportunities for the youth in line with their interest areas and lead to unlocking the potential of North-East's youth. He also said that the programme will lead to socio-economic transformation of the region. "We are working to make India, the skill-capital of the world," he further added.
Earn while learn
The event also deliberated on the need of enhancing industry participation in aggregating skill demand, simplifying training modules, curriculum development and augmenting training infrastructure to upgrade their skill sets in 'earn while learn' mode.