Home
Header News
Global Handwashing Day: How Covid- 19 has changed the picture
Global Handwashing Day: How Covid- 19 has changed the picture
Earlier, handwashing was just a habit, which mothers used to teach children at home and teachers used to remind students at school. People, who would wash hands frequently, were often subjects of ridicule by friends, colleagues and relatives. However, the Covid- 19 pandemic, which affected the world in early 2020, changed the picture completely! Yes, the pandemic has taught us that washing our hands at regular intervals, after returning home, before eating our food or even before touching our face, can actually save our lives!
Every year, Global Handwashing Day is celebrated on the 15th of October. The purpose of this campaign is to encourage people across the world to improve their handwashing habits.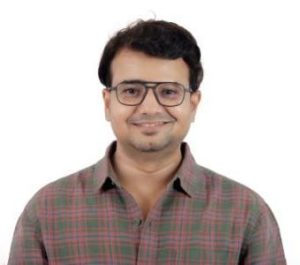 To mark the occasion, Amit Konlade, Leader, Global SCM and Operations, SATO (a social enterprise by Lixil that makes affordable sanitation and hygiene solutions) talks to The CSR Journal about the role played by the pandemic in improving handwashing habits.
How the pandemic has changed handwashing habits
Talking about how the Covid- 19 pandemic has changed handwashing habits, Amit Konlade shared, "The pandemic played a key role in highlighting the many benefits associated with regular handwashing and accelerated the adoption of safe handwashing techniques across the globe. Further, participation from private players by way of campaigns and awareness drives informed and educated us about the benefits of hand hygiene even in remote villages. This resulted in the positive behavioural change that proponents of social health had been waiting for."
"However, the pandemic also drew attention to the need for innovation and collaboration to enable a more positive behavioural change. The need of the hour is products that are innovative, affordable, easy to use and purposefully designed for communities that do not have access to hand washing stations," he added.

The pandemic taught us benefits of washing hands frequently
"The Covid- 19 pandemic emphasised the benefits of regular handwashing and it pushed people to take handwashing seriously. it pushed people to be mindful of when to necessarily wash hands. At first, this was a deliberate effort, but as time went by, people got indoctrinated to washing hands frequently. As a result, it became almost involuntary and became a part of people's everyday lives." said the SATO leader.
Encouraging children to wash hands at regular intervals
Talking about how he encouraged children at home and in his neighbourhood to wash their hands at regular intervals during the pandemic, he revealed, "Children can be quite a challenge in making them learn hand washing and its benefits. Fortunately, the design of SATO Tap (a water-efficient portable handwashing station) comes to rescue. It has been engineered from the ground-up to be easy to use and results in minimal wastage of water. My 4-year-old daughter was among the early testers of SATO Tap when it was being developed. She was quick to learn how to use it and thoroughly liked using it."