Wipro Chairman Azim Premji has earmarked 34% of Wipro Ltd shares worth INR 52,750 crore ($7.5 billion) for his philanthropic activities.
"Azim Premji has increased his commitment to philanthropy, by irrevocably renouncing more of his personal assets and earmarking them to the endowment, which supports Azim Premji Foundation's philanthropic activities," the Foundation said in a statement.
With his new commitment, Premji's total contribution to the philanthropic endowment corpus is 145,000 crore ($21 billion), which includes 67% of economic ownership of Wipro Ltd. As many as 150 not-for-profit organisations working for the marginalised sections across the country have received the grants from the Foundation over the past five years.
Next generation philanthropists
While philanthropists like Premji continue to contribute to nation building, next generation philanthropists are adopting successful business practices to create a dynamic culture of giving and a positive work environment.
Next-gen philanthropist Jalaj Dani (Co-Promoter, Asian Paints) says in the Dasra report titled A Generation Ahead, "Philanthropy is as important and as serious as running your own business; I think you need a lot of operating discipline. If you have certain processes, values and methods that have made you successful in business – you need to bring those to your philanthropy and integrate the same with your ethos and conscience."
Some of these practices include employing professionals to run foundations, creating robust processes for due diligence of grants and measurement of impact, and partnering with community-based organizations for geographic expansion. However, NGPs should be cautious when replicating structures and mindsets, as the objectives and philosophical underpinnings of philanthropy are not the same as those of business.
Business-led approach to philanthropy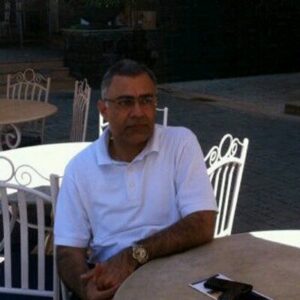 Chetan Mehrotra is looking to improve the quality of education and healthcare in India through the projects of two family trusts, Sar-La Education Trust and Radha Mohan Mehrotra Medical Relief Trust. The third generation of a philanthropic family, Chetan embodies the spirit seen in next-gen givers to move beyond mere cheque-writing.
Early in his giving journey, Chetan realized he needed the help of experts to maximize impact. Apart from speaking to seasoned professionals, he also visited several non-profits to understand their ground realities. After conducting a needs-based analysis, he concluded that ensuring quality education and healthcare for young people creates a ripple effect within communities and decided to focus on these areas.
He initiated projects to address issues holistically, including those in pediatric care and adolescent education. When choosing an implementation site for his project, Chetan went out of his comfort zone to choose locations where impact could be high.
He draws on his management experience of 30 years to ensure effective monitoring and has instituted quarterly third-party assessments for all projects. He says in the report, "The focus is to create impact at the right place and ensure quality over quantity."