Tata Power CSR Report 2022-23: Empowering India's women and youth, conserving biodiversity
Tata Power Company Limited is one of India's largest integrated power companies and together with its subsidiaries and jointly controlled entities, has an installed/managed capacity of 13,515 MW. The company is progressing towards green energy, with operations across the entire power value chain – generation of renewable as well as conventional power including hydro and thermal energy, transmission & distribution, coal & freight, logistics, and trading.
The company has developed the country's first Ultra Mega Power Project at Mundra (Gujarat) based on super-critical technology. With 4.7 GW of clean energy generation from solar, wind, hydro, and waste heat recovery accounting for 34% of the overall portfolio, the company is a leader in clean energy generation.
CSR Policy
Tata Power is committed to ensuring the social wellbeing of the communities in the vicinity of its business operations through Corporate Social Responsibility initiatives in alignment with Tata Group Focus Initiatives.
Tata Power aims to engage with the community by consulting with the community and stakeholders for understanding their needs and designing initiatives for their social wellbeing, undertake activities as per 3 major thrust areas, namely
1. Education (including financial and digital literacy)
2. Employability and Employment (Skilling for livelihood)
3. Entrepreneurship
Key initiatives for CSR and Sustainability
Their flagship programmes for CSR and sustainability include Anokha Dhaaga and Abha for empowering women and farmers collectives, Roshini integrated vocational training centres, Adhikaar for enabling access to state social security schemes, Club Enerji for developing conservation champions and STEM education, Arpan as a volunteering platform, PayAutention, a support network for autism spectrum children and families, Mahseer conservation activities and Tree Mittra for furthering region-appropriate native species plantations and biodiversity restoration.
Employability and employment
Tata Power's Employability and employment initiatives include vocational training centres for skill development of women and youth in technical and non-technical fields and training women in digital aids and customer service to serve as metering, billing & collection partners. The focus is to further regional employment and self-employment.
Roshni
The purpose of this initiative is to guided and empower youths across the nation. With vocational training centres in 15 districts across 11 states, Roshni has contributed to the growing green job sector and helped youngsters to explore their potential as entrepreneurs. In FY23, over 39,000 individuals have benefited from this programme.
Additionally, Tata Power Skill Development Institute (TPSDI) has developed renewable sector courses, which has trained over 2,500 people in green jobs during the same period. The company aims to train over 1 lakh individuals in the next five years through partnerships and collaborations and contribute to the Green Energy Skill Development sector.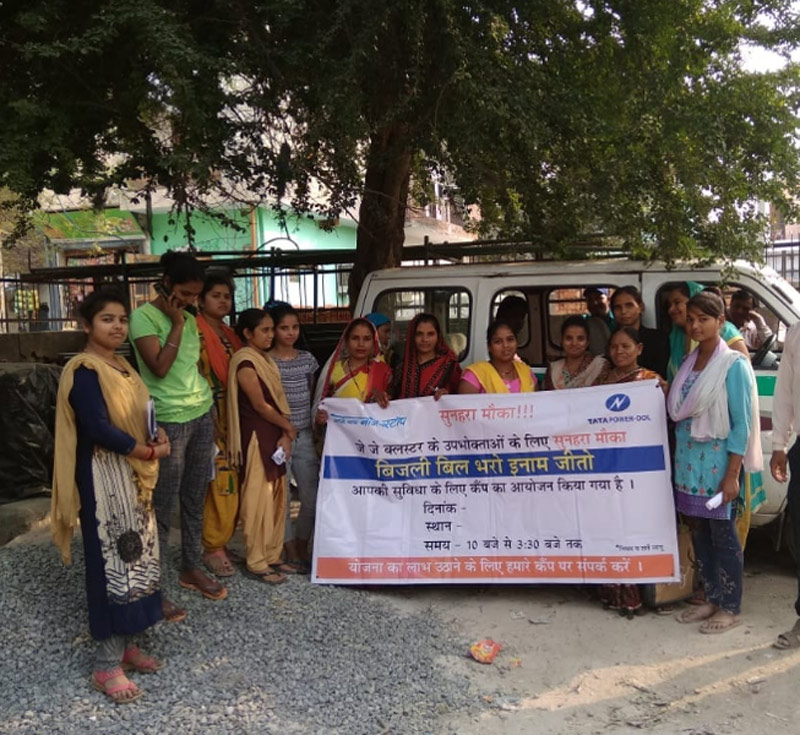 Abha
This programme enrols women from the company's Transmission & Distribution cluster neighbourhoods through a 'Learn while you Earn' programme, preparing them to serve as community leaders as well as representatives for electricity bill collection and consumer-query resolution.
Entrepreneurship
This focuses on women and farmers' SHGs formation, strengthening, upskilling, leadership development; financial and technical enablement; facilitation for backward, forward linkages and One Tata synergies.
Anokha Dhaaga
Anokha Dhaaga is an upskilling programme which aims to enable semi-skilled and unskilled women, farmers, and local artisans serving around aspirational districts. The project aims to enable collectives or Self Help Groups to develop products and further income-generation by connecting them with larger markets and business value chains.
In the FY 2023, the total number of SHGs were 2794, the total number of SHG participants were 25, 803, the total number of active members were 15,134 while the total revenue generated was Rs 1.5 crores.
Essential enablers and Urja
This focus area involves need-based initiatives in association with local public service institutions to alleviate the challenges faced by stakeholders. Through the Urja initiative, the company has supported basic requirements of communities under the area of essential enablers. These enablers play a key role in improving the lives of people in rural and urban areas, where basic amenities are scarce. The company has set up health and sanitation corners, water filtration units, and initiated lab-on-bike programmes to strengthen local public institutions, such as primary health care (PHCs), Gramme Panchayats, Schools, and Police Stations. Almost 200 public institutions, including schools across 18 districts have benefitted from the Urja programme.
The Lab on Bike programme, which focuses on promoting STEM education in rural areas, has been successfully rolled out in more than 27 schools in Rajasthan, Madhya Pradesh, Maharashtra, and Uttar Pradesh.
Health and wellbeing initiatives
Apart from these, the company has initiatives like Menstrual Health and Hygiene Management Programme, Mobile Medical Units in 17 states, Sports Intervention Social Defense Programme, access to clean drinking water through RO installations in government schools of Madhya Pradesh, Delhi, Jharkhand, Odisha and Rajasthan.
Education
In this focus area, the company aims to foster conservation champions, promote STEM learning and digital literacy, encourage inclusivity and spread awareness about learning disabilities. To achieve this, they have collaborated with regional public institutions, community groups, schools, anganwadis, self-help groups and public health workers.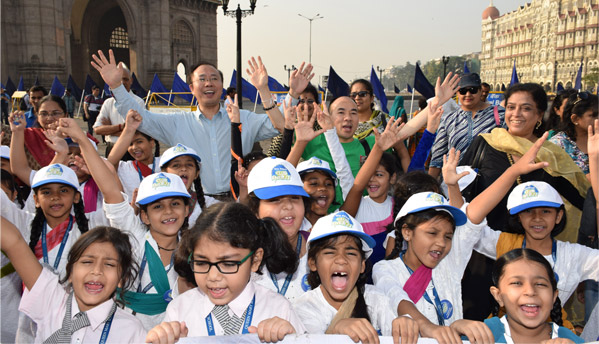 Club Enerji
Club Enerji is a conservation, education and action initiative which aims to combat the energy crisis and preserve the environment. The project is conducted in partnership with the neighbouring schools.
Adhikaar
The Adhikaar programme empowers communities and institutions by providing support for making and uploading documents required for accessing Government social welfare schemes. Around 920 Adhikaarpreneurs are trained who act as local champions, bridging the gap to access government social security and welfare schemes and encouraging financial inclusion. Adhikaar has expanded to 80 districts across 13 states in India, and has around 6.5 lakh Beneficiaries.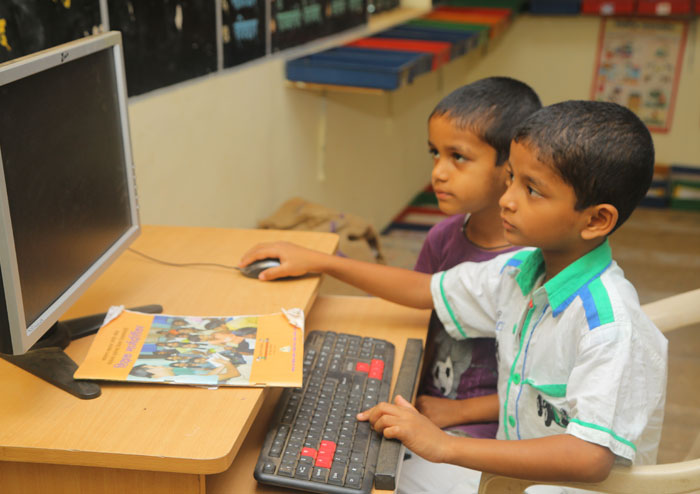 PayAutention
PayAutention network is a phygital platform that provides support and guidance to volunteers, caregivers, community workers, and child-care ecosystems to enable early diagnosis and primary care for children with neurodiversity, with a special focus on autism spectrum disorder. The programme serves through a web portal with verified knowledge resources, learning videos, a helpline, expert webinars and workshops, events, and street plays. The PayAutention support helpline (18002099488) has reached 17 states across India. The company has trained 895 Anganwadi workers and Women SHGs to provide support to those with autism.
Arpan
Through the Arpan programme, Tata Power employees are encouraged to volunteer and engage in meaningful initiatives and make a positive impact in their communities. This skill-based, virtual volunteering programme has assisted non-profit organisations with digital literacy, blog writing, and social-media development.
Biodiversity
The company aims to conserve biodiversity through approaches like safeguarding wildlife and vegetation and spreading awareness among local communities.
Mahseer Conservation in the Western Ghats Biodiversity Hotspot
The company has undertaken a series of initiatives since 1975, to maintain the biodiversity in the Western Ghats. Its flagship programme, the Mahseer Conservation Programme, has been operational for over five decades, aiming to conserve the endangered mahseer species, improve hydropower lakes, and generate employment in local villages. In its 51 years, the programme has produced millions of fish seeds and distributed them to various states in India through collaboration with state fishery departments. Over 300 fisheries scientists have been trained under this programme.
Tree Mittra – Volunteering programme for afforestation
Tree Mittra is a flagship virtual volunteering initiative that encourages individuals to adopt, plant, and nurture trees. This plantation drive involves participation from employees, families, customers, and stakeholders with an aim to promote environmental sustainability. A Tree Mittra online portal has been launched with the aim of reaching the masses and enhancing the programme. Over 6 lakh trees have been planted under this programme in the FY23.
Conclusion
Through their CSR initiatives, Tata Power aims at empowering India's youth and women by teaching them various necessary skills for the job market and also encourages entrepreneurial initiatives. At the same time, the company is working to promote digital literacy, which is the need of the hour in the present day.
In the FY 2022-23, the company has spent Rs 4.06 crores on CSR initiatives (including Rs 0.78 crore spent for Administrative Overheads).
In terms of CSR, the company has set certain goals for itself for the coming few years. They aim to train over 35 lakh youth as conservation and STEM education champions by 2027. They also plan to enable over 1 lakh community collectives (Self Help Groups) by 2027.
Talking about sustainability, Tata Power Co. Ltd. plans to move towards water neutrality or positivity and zero waste to landfill before 2030 and aims to become carbon net neutral before 2045.