World Cancer Day 2022 – Expert tips to cancer-proof your life
Over the next few decades, the global incidence of cancer is expected to skyrocket. This trend is being driven primarily by an increase in cancers caused by lifestyle choices. Healthy living reflects positive changes that must be a part of and should be an ongoing practise of our lifestyle, by identifying areas for improvement based on the nature of the individual's health.
Cancer is an illness that leads to the experience of distress which is both physical and emotional in nature. The part that is a problem experience is this distress. A cancer-proof lifestyle is a lifestyle which focuses on reducing the distress experience and maintaining the low levels of distress for a longer duration of time. There are certain ways of thinking and behaving that can help us cancer-proof our life.
Cancer-proof your life
On World Cancer Day 2022 today, we spoke to top medical and holistic health experts on how to prevent various forms of cancer.
"Despite the fact that we are constantly learning about cancer prevention, it is evolving. However, lifestyle choices can have a significant impact on the likelihood of developing a disease such as cancer," says Sherly Ganesh, HOD, Department of Nutrition and Dietitics, Manipal Hospital Hebbal, Bengaluru.
Zero substance abuse
Says Vikram Kirtikar, Senior Psychologist & Outreach Associate, Mpower – The Foundation, "Maintaining a healthy mind and body has always been known to be helpful and empowers us to face the challenges that an illness like cancer can throw at us. Practising a healthy lifestyle which includes an adequate balance between activity and rest, a healthy and balanced diet and zero substance use can be helpful. Substance use behaviour like smoking, consumption of alcohol and other substance use can compromise our mental and physical ability to deal with the challenges that the illness of cancer can bring, thus it would be helpful to have zero substance use."
Says Dr Vishesh Gumdal, Consultant Medical Oncologist, Kamineni Hospitals – American Oncology Institute at Kamineni LB Nagar, "Smoking and tobacco are linked to many cancers and it should be completely avoided. Many pharmaceutical agents and non-pharmaceutical measures may be employed to achieve cessation of smoking. Alcohol intake should also be restricted."
Nutrition from whole foods
"Eat a diet rich in whole grains, vegetables, fruit, and beans, restrict junk, fast foods and carbonated drinks, limit red and processed meat, avoid unnecessary exposure to radiation, get enough Vitamin D, cut down on sugar and refined carbs, flavour food with immune-boosting herbs and spices, do not cook oils on high heat. One can lower the risk of cancer with antioxidants and by maintaining a healthy weight and being physically active," says Sherly Ganesh, HOD, Department of Nutrition and Dietitics, Manipal Hospital Hebbal, Bengaluru.
Says Dr. Angeli Misra, Founder & Director, Lifeline Laboratory, "Add plenty of colour to a balanced diet: Consume foods replete with vitamins, minerals and antioxidant-rich foods – leafy greens like spinach, kale, fenugreek leaves and cabbage; root vegetables like carrots, turnips, sweet potato, onion, garlic, and ginger; tomatoes and a variety of fruits, especially bananas, oranges and other vitamin- C rich citrus fruits. Include yoghurt, low fat cheese, eggs, and omega-3 rich sea food (salmon) in your daily diet. Cut down on white bread, pasta, fatty and sugar-rich foods."
Says Dr. Purnima Gupta, General Physician at Fast&Up, "Cancer has a multifactorial pathogenesis. However, the risk can be decreased with the right lifestyle, and most importantly, the right nutrition. Some of these include gastric cancer and colorectal cancer. A diet rich in vegetables, fruits, and other plant-based foods has been shown to reduce the risk of cancer. Minerals, vitamins, and several phytochemicals have been shown to have anti-cancer properties in board tree research. Fruits like apple can be consumed since it contains polyphenols that have promising anticancer properties. Different types of berries like blueberries, strawberries, cranberry, cherry can be included too due to their antioxidant properties that protect the body from cell damage that could lead to skin cancer, and cancers of the bladder, lung, breast, and esophagus. Vegetables like kale, broccoli, spinach, garlic can also be included along with dry fruits, pulses, and the best of all coffee to reduce the risk of cancer."
Adopt a plant-based diet
Says Rishubh Satiya, Co-founder, Plix, "Plants are known to produce phytochemicals which have the ability to prevent cell damage in the body. They are also anti-inflammatory in nature. When plant-based foods are consumed regularly, they also boost the body's fibre intake which further reduces the prevalence of different types of cancers in younger women. A plant-based diet also contains lesser calories than a non-vegetarian diet and therefore, helps in maintaining a healthy body weight. As is well known, obesity is a cause for many diseases including some types of cancers, and a plant-based diet can help in averting the root cause of many lifestyle disorders."
What to avoid
To lower the risk of cancer, specific types of food should be avoided as much as possible, and healthy living choices, including the correct food and nutrition, should be adopted. Says Dr. Purnima Gupta, "Alcohol use should be limited, and products containing harmful substances, such as tobacco, should be avoided. Foods such as processed meat, red meat, and sugar-sweetened beverages should be consumed in restricted quantities. For good health, it is vital to make the appropriate nutritional choices."
Maintain your ideal weight
Says Dr. Sudarshan S., Consultant Physician, Medall Healthcare, "Cancer happens when a cell's genetic material is altered due to what's called a mutation. There are various theories behind underlying mutation including genetic and environmental factors. By lifestyle measures, we are targeting the external factors responsible for the development of cancer. Obesity is associated with development of breast cancer, endometrial cancer and certain gastrointestinal malignancies. Maintaining an ideal body weight, eating healthy foods and regular exercise prevent many cancers. This also keeps other diseases under check such as diabetes, high blood pressure."
Agrees Dr Vishesh Gumdal, "Excess body fat is a contributor to increased risk of cancer. Weight gain in adulthood specifically is an important risk factor associated with risk of some cancers. Moderate to vigorous exercise for at least 30 minutes everyday is recommended to control weight, which reduces the risk of some cancers like colon cancers."
Dr. Sudarshan S. also recommends minimising exposure to ionizing radiation such as X-Rays, Gamma rays and Radon by adhering to safety protocol in such places. Minimize exposure to sunlight. If you are going out on a routine basis on sunny afternoons, make sure you wear protective hats, long sleeves, and sunscreen products with SPF of at least 15.
Early screening
According to a recent Lancet report, in the last two years, there has been a rise in advanced cases of cancer due to delayed routine check-ups and screening. The decline in in preventive healthcare and cancer screenings can adversely impact the progress made in advancing timely diagnosis and treatment of cancers.
Says Dr. Angeli Misra, Founder & Director, Lifeline Laboratory, "Check for skin and size changes in your body's moles, and discoloration of nails. Annual health screening is recommended, with a mammogram every 2 years for women over 30 years. Genetic counseling and gene testing for those with a family history of cancer."
On World Cancer Day, Dr Mahesh Kotbagi, Director, Rotary International urges Rotary members across India to support local authorities and healthcare providers in timely diagnosis and treatment of cancer patients. He says, "Rotary has been working in India for 100 years in disease-prevention and cancer screenings and diagnosis continues to be an important area of intervention. During the pandemic, Rotary Clubs set up mobile cancer detection facilities, equipped with a mammogram, CR Reader, an ultrasound scanner and Pap Smear test equipment, which can detect cervical, uterus and breast cancer. These vehicles are staffed with qualified medical professionals and offer free surgery for underprivileged women who test positive. Also, mobile vehicles for mammography and cervical cancer detection are provided in many villages through Rotary. These mobile detection facilities are end-to-end solutions to mitigate the life-threatening nature of the deadly disease."
Oncologist's 9 commandments for a cancer-free life
Dr. Sravan Kumar Bodepudi, Medical Oncologist, Manipal Hospitals, Vijayawada has a series of commandments that will keep you safe from this dreaded illness. He says, "Early diagnosis of cancer is important, but as the saying goes: Prevention is better than Cure. Many cancers are preventable. It is estimated that up to 75% of cancer deaths can be prevented. Basic lifestyle changes have a lot of impact on rates of cancer." His commandments for a cancer-free life are:
1. Don't use tobacco
Cigarette smoke contains more than 60 cancer-causing agents and has been linked to various types of cancer — including cancer of the lung, mouth, throat, larynx, pancreas, bladder, cervix and kidney. Second-hand smoke can also increase your risk of lung cancer. Avoiding any form of tobacco is very important for cancer prevention. If you need help quitting tobacco, ask your doctor about strategies for quitting.
2. Eat a healthy diet
Have a variety of vegetables (green, red and orange, fibre-rich legumes and others) Fruits and Whole grains. Reduce your consumption of saturated fat, processed meats and red meat, which may increase the risk of certain cancers.
3. Exercise regularly and stay lean
Decreased physical activity is associated with an increase in cancer risk. Obese people are at increased risk of 13 types of cancers. Regular exercise helps in reducing the risk of breast and colon cancer. Eat fewer calories and burn more with exercise.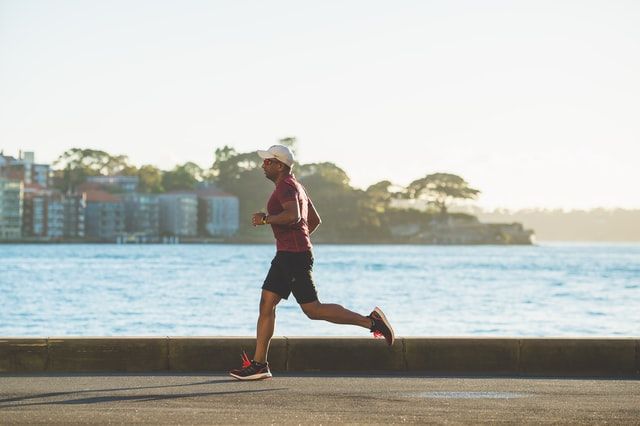 4. Limit alcohol consumption
Excess alcohol increases the risk of cancers of the mouth, larynx (voice box), Esophagus (food pipe), liver, colon and breast cancer. Complete avoidance of alcohol is recommended for cancer prevention as there is an increased risk even with less than one drink a day.
5. Avoid unnecessary exposure to radiation and pollution
Ultraviolet radiation in sunlight increases the risk of skin cancers. Use of protective clothing, Sunscreen with SPF 30 or higher are recommended. Electromagnetic radiation from high-voltage power lines or radiofrequency radiation from microwaves and cell phones do not cause cancer. Diesel exhaust and air pollution are linked to increased risk of Lung cancer.
6. Get vaccinated
Some infections like hepatitis viruses, HIV, and the human papillomavirus can cause cancer and are transmitted sexually or through contaminated needles. Getting vaccinated against them can effectively prevent cancer. Talk to your doctor about vaccination against Hepatitis viruses and HPV.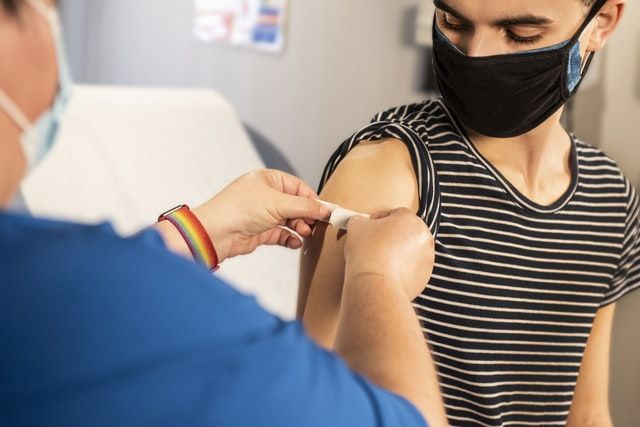 7. Make quality sleep a priority
Poor and insufficient sleep is associated with weight gain, which is a cancer risk. Sleep well to wake up healthier and happier.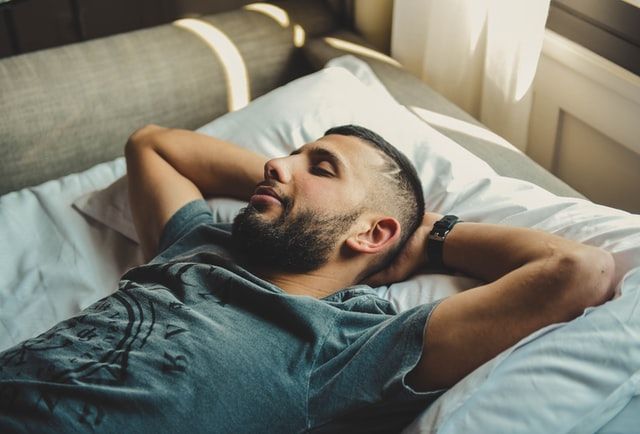 8. Get enough vitamin D and C
Vitamin D and C may help reduce the risk of prostate cancer, colon cancer, and other malignancies. Although there are no recommendations for a daily dosage of vitamin D and C supplementations, incorporation of these vitamins in daily diet helps in decreasing the risk of cancer.
9. Cancer screening
Screening is checking for cancer or conditions that may lead to cancer in people with good health. Take part in cancer screening programs available for breast, cervical and bowel cancers or consult an Oncologist for further information.