Ayodhya-based brand offering compostable tableware made of sugarcane pulp
As the world battles for sustainability and people are looking for more eco-friendly alternatives, especially to plastic in their day to day lives, contributing a step ahead in this path is UttarPradesh-based Company Yash Pakka Ltd, which has started manufacturing an innovative range of eco-friendly, compostable and biodegradable tableware products under their brand CHUK.
Established in 1981, the company is headquartered in Ayodhya. The brand CHUK, which started in 2017 offers plates, bowls and containers that come in multiple sizes, shapes and compartments to help serve different kind of cuisines.
The major raw material for these tableware products is sugarcane pulp, which is not too difficult to source for the Uttar Pradesh-based company, the state being largest producer of sugarcane in India.
Tableware made of sugarcane pulp
Talking about their compostable tableware range, Mr Satish Chamyvelumani, Business Head, CHUK shared, "Innovatively designed, CHUK provides food safe, eco-friendly disposables that people can directly eat the food from and chuck it without any guilt. We are on a mission to be a sustainable alternative to the single-use plastics and leave the planet cleaner than we found. We take sugarcane pulp as a raw material and make tableware sans any kind of bleaches, toxic chemicals, carcinogens or even aromatic fluids. After you're done eating, our tableware products are 100% backyard compostable and return to earth within 180 days."
Over 2.5 lakh metric ton sugarcane waste
How many kilos of sugarcane waste are required to make these tableware products annually? Where is such a huge amount of sugarcane waste sourced from?
Answer our curious questions, the Business Head informed, "Annually, we procure over 2.5 lakh MT of sugarcane waste for production of all our products, including pulp, paper, tableware, and other value-added products like egg crates. This roughly translates to over 20000 MT of sugarcane waste every month."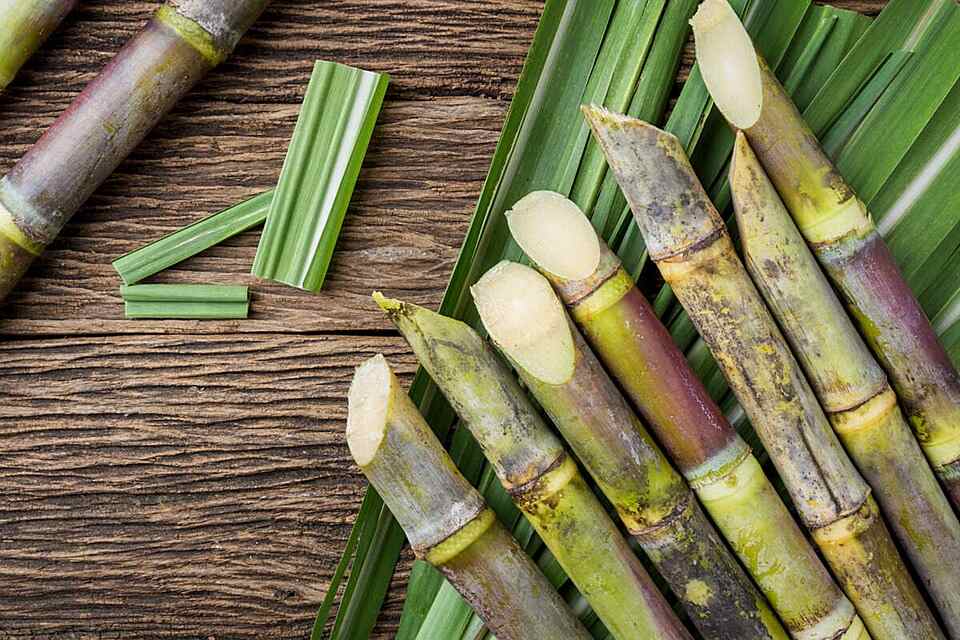 Saving the environment
The negative effects of single-use plastic on human health and environment and its extensive usage in the F&B industry served as an inspiration for the makers to create this compostable eco-friendly tableware range. In fact, the company has experienced close to 30% demand upsurge after the Government of India banned single use plastics from 1st July, 2022.
Informing about how these products contribute towards environment sustainability, Mr Chamyvelumani revealed, "The products are made of bagasse, and are compostable. The products turn into compost within 3-6 months after use. Thus, these are effective alternates for single-use plastic products, which take up to 500 years to decompose."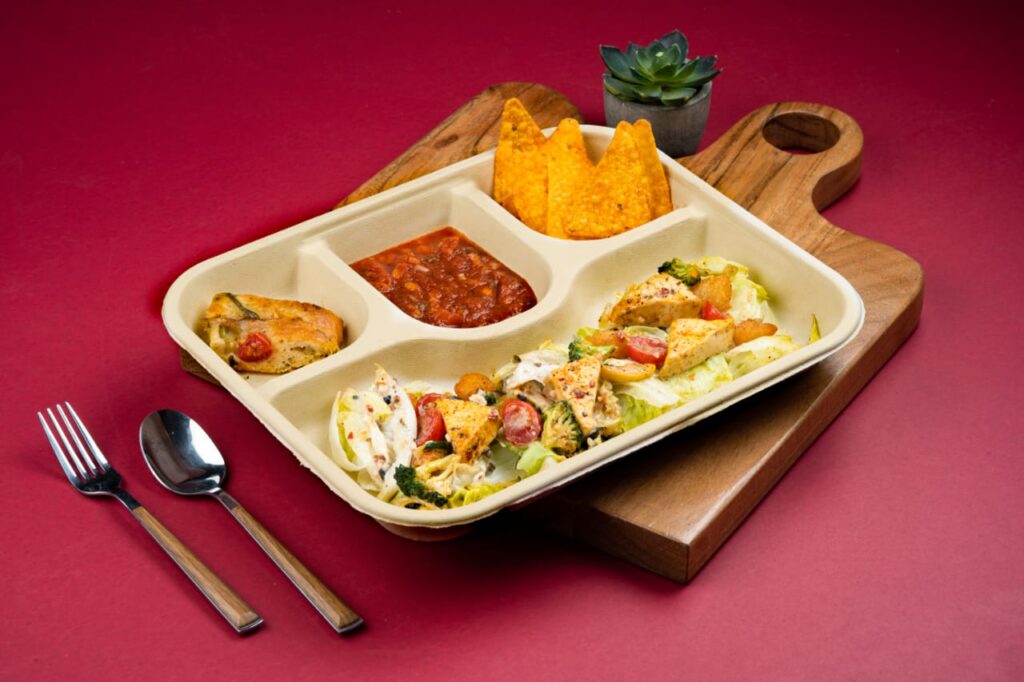 In day to day life, people are increasingly opting for eco-friendly alternatives.  As a result, the demand for the products has increased manifold over the last few years. "This can be attributed to increasing awareness among consumers," expressed the Business Head.
Naming a few of the brand's top customers, he added, "Chuk has presence in 17 major cities of India and 200+ QSRs (quick-service restaurants) like Haldiram, Mad Over Donuts, Wanchai, Flury's, IKEA, Lite Bite Food, Chai point, PVR and NESCO are leading the industry with change."
Compostable flexible packaging
After introducing a range of compostable tableware products, the company is now planning to create compostable packaging items as well. Talking about the same, the Chuk spokesperson informed, "We are currently working on creating compostable flexible packaging. We are working to create the right balance between material, availability, performance and cost. Biopolymers play a significant role in these products and the base paper must have inherent resistant properties, which our innovation team is working on."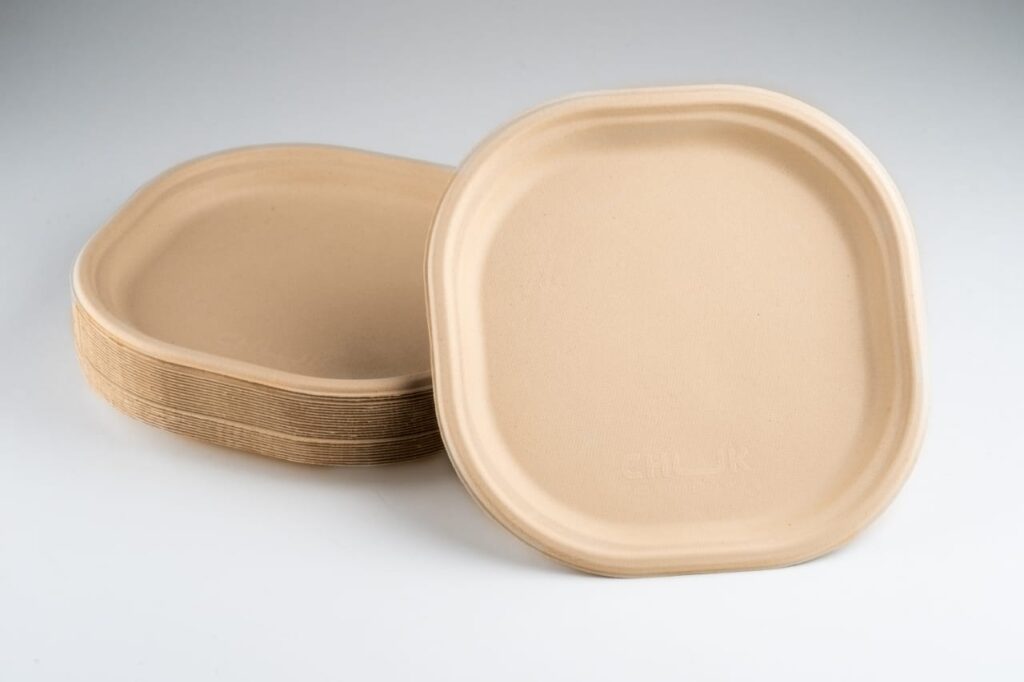 Sustainable alternatives to plastic
Before signing off, Mr Chamyvelumani emphasized on the need to shift to sustainable alternatives of plastic in the present day.
He shared, "Plastic as a material is fantastic. It has solved major problems in food, medicine, shipping, etc. industries. It is the end of use and disposal of plastic that is a major problem. It takes 500 years to degrade. Every single piece of plastic that has been manufactured still exists in the ecosystem. Nothing gets recycled, only a fraction of plastic gets down-cycled, and it still ends up in the landfill after it can't be down-cycled anymore. Hence, alternates that can fully compost and increase the value of soil and are regenerative are the need of the hour."
Ahana Bhattacharya can be reached at ahana@thecsrjournal.in