World Environment Day: Is India Inc taking care of its Corporate Green Responsibility?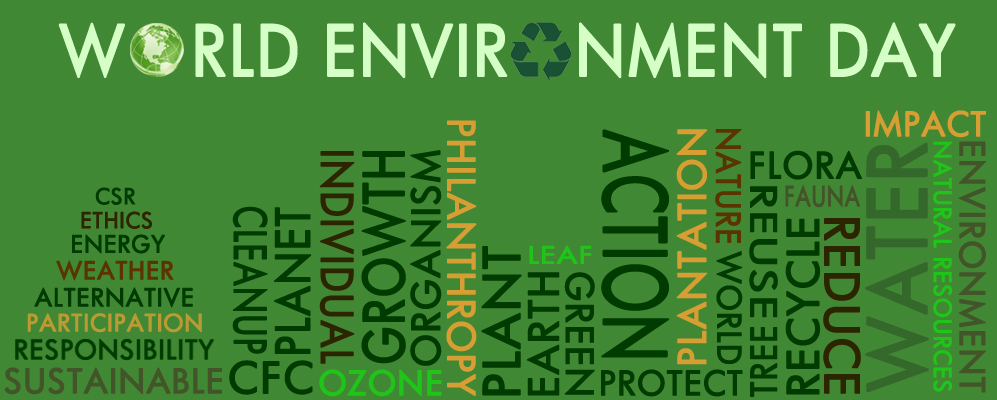 Environmental protection is one the biggest challenges world is facing today. Industrial growth is blamed to have caused major ecological degradation. But with education, growing awareness and peer pressure, many companies are now making it a point to focus on inclusive growth where environment is not neglected. Time has come when corporate houses and people realise that without environment, no growth would ever exist.
Many Indian corporate companies had been aware of their environmental responsibilities since long and had been working on them. But with time, the urban green brigade seems to be growing bigger. Environment is becoming a part of the vision, mission and value statements of many companies. We take a look at companies which have been working on various aspects of environmental protection. With corporate social responsibility (CSR) in place, more companies are taking up ecological sustainability projects.
To reduce the carbon footprint that companies leave on planet Earth, many of them focused on their energy consumption. Large corporate houses like Mahindra Group, ICICI Bank and Yes Bank took efforts to reduce their energy consumption.
"For the Mahindra Group, energy is the largest contributor to our overall carbon footprint. Due to various interventions in energy efficiency like heat recovery systems, hybrid heat pumps, process re-engineering, equipment optimization, LED retrofitting, converting from diesel to LNG/PNG and others, our automotive business has improved its energy efficiency of production by more than 44% in the last 7 years and the farm equipment business has improved its energy efficiency of production by more than 25% in the last 7 years," said Anirban Ghosh, Vice President, Group Sustainability, Mahindra Group.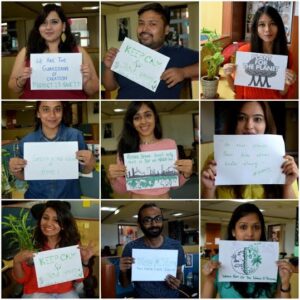 ICICI Bank claims to have reduced its overall energy consumption by 15% in financial year 2016 as compared to 2014. "We have adopted a four pronged strategy which pivots on: educating employees on the best practices at work; upgrading internal process controls; installing energy efficient process like Centralized Monitoring System (CMS) and harnessing renewable energy. CMS is an industry first initiative which enables 24/7 remote monitoring of infrastructure and drives energy efficiency by giving real time alerts for quick responses. Also, the bank has successfully installed solar panels at 410 branches in unbanked villages as part of its focus on renewable energy," said Saurabh Singh, Senior General Manager, ICICI Bank.
"This saved energy can power 24000 urban households or 32000 rural households for an entire year. Also, 15 of our large offices and two data centres have reduced CO2 emission by 15,500 tonnes in FY'16 vis-à-vis FY'13. The 15,500 tonnes reduction in CO2 emission is equivalent to planting 93,265 trees or supplying power to 15,750 urban households in India for a year," added Singh.
Yes Bank states to have one of the largest renewable energy funding portfolios among Indian private sector banks, having funded over 1,300 MW in FY 2015-16 alone. "Under our Environmental Management Policy wherein we have set a target of reducing our carbon emission intensity by 5% year on year," said Namita Vikas, Group President and Country Head, Responsible Banking, Yes Bank.
Water conservation and adding to the green cover are another important regions craving for attention. Godrej & Boyce adopted rainwater harvesting and recycling to achieve water positivity. The company has put back more water into the environment than they withdrew. The Water Positivity initiative has been in motion for 30 years. The company claims to be already water-positive, much earlier than their target year 2020.
Soonabai Pirojsha Godrej Marine Ecology Centre, a wing of Godrej group has been conserving vast area of mangroves in Mumbai. Godrej Industries have set a goal of achieving carbon neutrality by 2020.
"We set environmental goals for ourselves in 2010 for the next 10 years.  We decided to achieve zero waste to landfill, carbon neutrality and a positive water balance, while reducing specific energy consumption and ensuring 30% energy resources to be renewables. Just putting goals was not enough, so we started measuring our position, working on them and reporting year on year. We are fairly on track with all our multiple initiatives in places," said Dr. Vikas Goswami, Head Good and Green, Godrej Industries Limited.
A subsidiary of Vedanta Mining, Talwandi Sabo Power has set the Guinness World Record for planting 2,08,751 saplings at a single location in less than an hour. It has also set benchmark for environmental compliance by developing 222 acre of green cover around the plants periphery as well as installing Zero Discharge Unit and Sewage Treatment Plant among other measures.
Many more companies working in various environmental sectors including wildlife conservation, biodiversity and many more. But what needs to guaranteed from the commercial sector is CSR with responsible business and sustainability not only of the organisation but also of the planet.
"Many companies have begun to realise unless they start saving water, save energy, their own operational efficiency will be questioned. Companies have started working in the concerned sectors. But the clock is ticking and we don't have a lot of time to protect our environment. The corporate houses need to increase financial investment in greener and renewable resources, find environmental solutions by working with communities and leverage and use technology to bring about large scale ecological and sustainable transformation," said Pooran Chandra Pandey, Executive Director, UN Global Compact Network India.
With increasing global warming, we realise a need to not only reduce our carbon footprint but also leave a greener and better footprint on planet Earth for the following generations to come.
Thank you for reading the story until the very end. We appreciate the time you have given us. In addition, your thoughts and inputs will genuinely make a difference to us. Please do drop in a line and help us do better.
Regards,
The CSR Journal Team