Home
Header News
Women's Equality day: Meet Sucheta, the female cab driver and owner
Women's Equality day: Meet Sucheta, the female cab driver and owner
Women have been leaving a mark in every possible field, especially those which are considered as 'male dominated'. Be it fighting in the boxing ring, driving a train or flying an aircraft, women have proved they are no lesser. On Women's Equality Day, August 26, The CSR Journal presents the story of Sucheta Ghosh, an app cab driver and entrepreneur from a sub-urban town of West Bengal.
Hailing from Bandel (Hooghly district, West Bengal) 31-year-old app cab owner and driver Sucheta lives with her parents. While her mother Sutapa Ghosh is a homemaker, father Tanmoy Ghosh is a retired state bank employee.
Talking to The CSR Journal about how she entered the profession, Sucheta revealed the story of how the Covid-19 pandemic and lockdown turned her into a driver, experiencing gender bias on the roads and why she wants to encourage other women to take up this profession without hesitation.
Pandemic turned Sucheta into a driver
Sucheta, who works with both Ola and Uber, started her journey into the app cab business not as a driver but as a cab owner. She said, "I bought my first car in 2017 and entered into the app cab business. I owned three more cars by 2019. At that time, I had hired drivers for driving my car even though I knew how to drive. My business suffered a loss during the pandemic but I had to keep paying my EMIs. Hence I started driving one of the cars from 2020."
"Now I have a total of three cars, I drive my Alto, the rest are driven by drivers. However, as things are opening up everywhere, business is also getting back to normal," she added with a sigh of relief.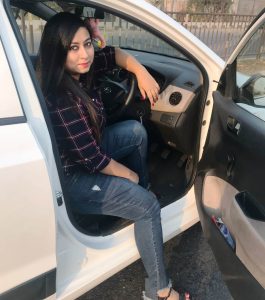 How passengers react on seeing a woman in the driver's seat
Sharing a most common mistake passengers make after getting into her cab, Sucheta said they address her as dada or elder brother (a common way of addressing male strangers in Bengal). She said, "Most of the time, passengers get into my cab and address me as dada (elder brother) and correct their mistake after taking a look at me."
The app-cab driver also shared how she falls prey to gender bias every day, saying, "Some passengers even doubt whether women can be good drivers. Thankfully, the younger generation does not think this way. Passengers also tend to ask me personal questions about my home, family, income etc."
"A lot of them also ask me why I have chosen this profession, expecting to hear a very sad story from me," Sucheta added laughing.
"I often wonder why they are so interested to know all these, just because I am a woman? I don't know when we will overcome this gender bias as a society. However, one good thing is that I have never faced any kind of harassment from any passenger," she expressed.
Support from parents
Just like any other Bengali parent, Sucheta's parents also initially could not support the idea of their daughter driving a cab. However, they are now proud of their daughter.
"Initially my parents were a bit sceptical about me driving a cab; they also tried to discourage me. They used to worry about how passengers would behave with me etc. But now, with time they have understood that I am confident and happy with what I am doing and hence they support me," she revealed.
Getting home early, no outstation trips
"I normally work in the morning shift for 8-10 hours and get back home by 7 pm. I avoid going on outstation trips because that would mean returning late at night," Sucheta informed.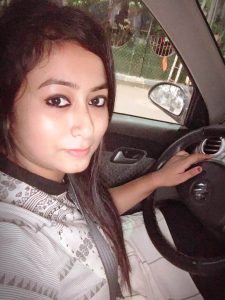 Encouraging more women to take up this profession
Sharing a piece of advice for women who are eager to take up her profession, Sucheta said, "I don't believe in the term 'male dominated profession'. I feel, women can work in every industry where men work. We are no less. Just one thing you should be careful about, you must know how to protect yourself. I feel, it is very important for every woman to be financially independent. Why will you depend on someone else?"
"I want to tell this to every girl who enjoy driving, if you want to get into this profession, don't think too much, just start working today. This is one industry which will never shut down, as there will always be a demand for public transport in any city. And, day by day commuter's dependence on app cab is increasing. Just buy a car, take loan if you want and start driving," she concluded.