Urban Renewal benefits the economy and society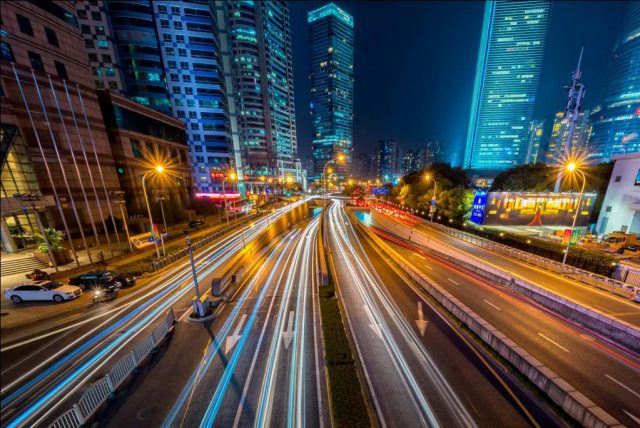 Urban renewal is not just about transforming the physical landscape; it is a catalyst for economic transformation. India's ambitious urban renewal initiatives and smart cities like Raipur Smart City Project and the Shimla Development Project hold the potential to supercharge the country's economy, unleashing a wave of growth, innovation, and prosperity. India's rapid urbanisation has brought both opportunities and challenges.
The Ministry of Urban Development took a significant step forward by introducing the Smart City Mission in 2015, a transformative initiative aimed at revitalising 100 cities. The mission's primary objective is to foster urban centres that offer essential infrastructure, enhance the quality of life for residents, and integrate intelligent solutions to optimise services and amenities.
Raipur Smart City Project
The Raipur Smart City Project, coined as Naya Raipur is a 'zero sewage discharge city' with decentralised sewage treatment for greater efficiency and has an underground utility corridor for water supply, telecommunications, and power.
The roads are lit with LED lights, and garbage cans are placed every 500 metres along the main routes. In addition, the Nava Raipur Development Authority (NRDA) is working with institutes such as IISC and IIT-Bombay to establish a proper waste management and disposal system for the city. It is being built as a sustainable 'green city,' with major eco-development initiatives including rainwater collection, solar energy, and internet access. The mandatory installation of rainwater collecting systems on all buildings aids in the conservation of the city's water supplies.
Shimla Development Roadmap
Redevelopment is a suitable option that addresses both the supply and demand sides. With over 30% of the country's population living in cities, urban areas are crucial hubs for economic activity and social development. To leverage this potential fully, the Indian government and private sector have turned to urban renewal initiatives as a powerful tool to boost the country's economy.
Another noteworthy specimen is Shimla, which is presently being rebuilt in line with the Interim Development Plan (IDP) of 1979. The Shimla Development Roadmap was created in accordance with the Atal Mission for Rejuvenation and Urban Transformation (AMRUT) Scheme. The development plan is a collection of strategic principles designed to validate methodically planned development in Shimla that is sustainable, environmentally friendly, and favourable to economic prosperity.
The plan aims to address emerging urban infrastructure challenges by focusing on efficient land-use planning, environmental conservation, and improving quality of life through the development of resilient infrastructure systems that provide adequate amenities while also taking community services into consideration.
Benefits of urban renewal
Urban renewal projects generate numerous job opportunities across various sectors. From construction workers to engineers, architects to project managers, the diverse range of roles fuels local employment. These projects also provide opportunities for skill development and capacity-building, enhancing the employability of the workforce and creating a more skilled labour pool.
As these renewal projects are strategically planned, they have a wealth of modern facilities that fulfil the expectations of investors. Redevelopment allows for the addition of more residential units into society; prospective homebuyers may simply choose to acquire homes in popular neighbourhoods.
Moreover, living in a community develops a sense of belonging while also allowing for more supported living. Redevelopment projects provide an investor with a comprehensive image of the social environment, which is especially important for families with senior citizens and children. Homeowners who prioritise support, safety, and security consider redevelopment initiatives that assist reinforce these values as a benefit. Furthermore, living close to one's loved ones is a crucial element.
Sabarmati Riverside Development Project – Ahmedabad
The Sabarmati Riverside Development Project in Ahmedabad is another perfect case of urban beautification. It was started in 2004 with the goal of transforming an 11.25-kilometer length of the Sabarmati riverside into a leisure and commercial centre. The project includes the development of 42 parks, a promenade, and a 28.5-kilometer cycling track. The riverside has also been created for activities such as boating, sports, and cultural events. It is claimed that the project improves the environment by minimising bank erosion and floods in low-lying regions of the city due to the walls built on both banks.
Conclusion
Urban renewal efforts in India have had different degrees of success and failure; certain initiatives have successfully converted neglected areas into lively, thriving communities. By transforming cities into vibrant, sustainable, and smart urban centres, India can unlock its full potential and create a more inclusive and prosperous future for its citizens. As cities are the engines of economic growth, revitalising urban areas can lead to a ripple effect, positively impacting various sectors and contributing to the overall development of the country.
The collaborative efforts of the government, private sector, and local communities in undertaking these transformative projects will shape a thriving and dynamic India, poised to compete globally and drive progress in the 21st century.
Views of the author are personal and do not necessarily represent the website's views.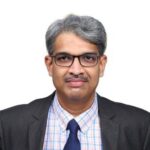 Mallikarjuna Rao is experienced in heading teams in the Architecture Design & Planning field. He is a design management professional, skilled in multiple typologies such as IT SEZ campuses, Multi tenanted Commercial Office buildings & Business districts, Mixed use – Retail, Multiplex Office & Hotel developments, High Rise Residential, Mixed-use Townships and Gated communities. Industrial, Logistics and Data center Hub infrastructure & planning skills. He has been associated with SBUT from 2020 and is assisting the Team with the redevelopment of Bhendi Bazaar area project, and rehabilitation of the original Residential and Commercial tenants – mixed use redevelopment project.