UBS and Pratham roll out financial literacy app Meri Dukaan
In line with its commitment to making a positive impact in the community, UBS launched a gamified financial literacy app – Meri Dukaan – in partnership with the Pratham Education Foundation. In its pilot phase, Pratham will launch the app in 100 training centers across the country.
UBS India community affairs and the UBS Optimus Foundation announced an umbrella CSR programme in October 2018. Meri Dukaan is the first product of this collaboration. Developed by UBS's information technology team, the android-based gaming app introduces children and youth with financial and entrepreneurial concepts in an informal and relatable way.
Designed to simulate the experience of running a grocery store, Meri Dukaan addresses key commercial skills

including the management of finance, inventory, banking, insurance and more.
"I have always believed that for-profit companies have much more than money. They have the know-how. So, when our friends at UBS in India proposed working together, we started talking about doing it differently. A financial literacy game was scripted together by people on both sides. An idea that was co-owned was easy to execute," said, Madhav Chavan, Founder, Pratham Education Foundation.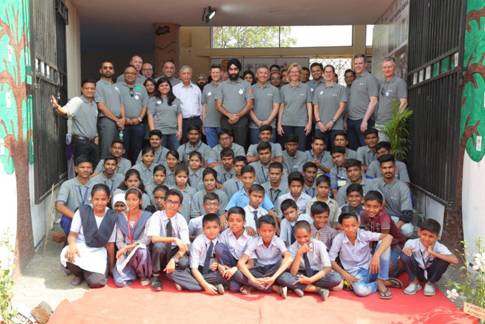 "Mobile continues to open up a world of learning opportunities to communities. With nearly 1.2 billion mobile subscribers in India, our technological expertise can play a pivotal role in supporting communities," said Mike Dargan, Global Head of Technology.
"Meri Dukaan is the first in a series of products that we hope to create in collaboration with our NGO partners, Optimus and UBS employees in India to address needs across education, entrepreneurship and skilling," said Harald Egger, UBS country head, India.