Safety Crusader: Toyota Kirloskar Motor
Travel, in and of itself, involves some sort of risk. Whether it's your daily commute to office, or your children's ride on the school bus, a long road trip or a group tour. Transport has come a long way from the snail-paced automobiles. However, car crashes kill lakhs of Indians every year, with 17 lives being lost every hour. To reduce these scary statistics, Toyota Kirloskar Motor (TKM) has made road safety an integral pillar of its corporate social responsibility roadmap since 2005. Bang in the middle of Road Safety Week 2021, let's take a look at why TKM is a safety crusader to trust.
Road safety at Toyota Kirloskar Motor
As one of the

top companies for CSR

in India, TKM has shown stewardship not only in making the best safe cars but also in creating a safe driving environment through its CSR initiatives. TKM has an official safety mission: Safest Car with Safest Driver. The CSR campaigns under this slogan have been running since 2005 across India. During Road Safety Week last year, the company

tied up with the Karnataka Traffic Police

for a slew of activities.
In keeping with Toyota's global vision, the carmaker has chalked out an integrated approach towards road safety in India – and in the process build safer communities. TKM follows a three-pronged concept of Manufacturing Safe Cars, Developing Safe Drivers & Building a Safer Environment.
Toyota introduced global level safety features much before they were made mandatory by Indian regulations. As for the features, the company is the first manufacturer to standardise dual SRS airbags, Antilock Braking System (ABS) with EBD across all models. Customers also get a dose of learnings to inculcate behavioural change for better driving.
Toyota Driving School (TDS)
Toyota Driving School (TDS) is active in a multitude of cities, from Kochi to Faridabad. These schools hone "Safety Ambassadors" in a bid to drop the cases of accidents caused by human error. Besides behavioural change, participants are given technical expertise. TDS is one of the offshoots of Toyota India's commitment to traffic safety.
Toyota Safety Education Programme (TSEP)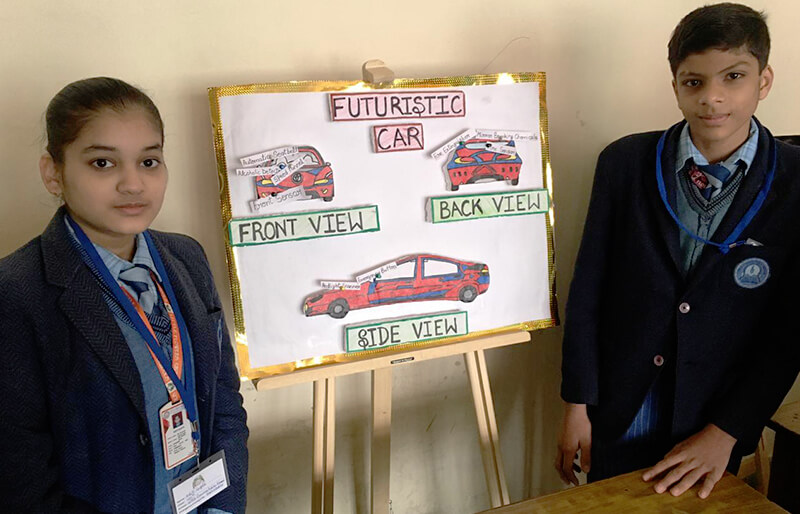 Toyota Safety Education Program (TSEP) was launched in the year 2007. TSEP brings school kids into focus. Since they are the leaders of tomorrow, they could prove vital in disseminating information to the public. The CSR programme educates teachers and school children in a fun way with the ABC (Awareness, Behaviour and Campaign & Communication) approach. Till date, TSEP has involved no less than 740,000 kids in the programme, which incorporates gamified content, experiential learning, intra-school, state and national championships. TKM is now working with schools, corporate houses and the traffic police to widen the reach of TSEP.
Road Safety Hackathon
Many corporate social responsibility programmes are now holding hackathons to bring out new ideas from young minds. TKM holds a Road Safety Hackathon for students from 9th -12th grades. The goal: Zero Fatality. It is part of a larger "India Road Safety Mission" that involves the youth.
Team Toyota Activity (TTA)
Safety Model Schools are part of Team Toyota Activity (TTA). They comprise specialised "traffic parks" with the larger purpose of creating a safer traffic environment for all. Safety Model Schools reach out to students, teachers and parents for making an impact on school children in particular. TTA develops Safety Ambassadors in schools, chalks out safety zones within the premises, and helps in realising the TSEP modules. School bus and van drivers get special training.
Initiative for airport taxi drivers
Another subset that the CSR of Toyota Kirloskar Motor targets in the transport community is airport taxi drivers. TKM has been conducting driver training and health camps for airport taxi drivers in Hyderabad, Bengaluru and Delhi International Airports since 2014. More than 5,000 drivers have been part of this CSR initiative.
This article is part of a series on National Road Safety Week