Top CSR Projects in Manipur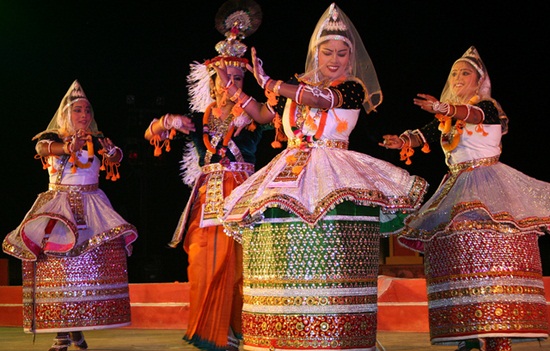 The state of Manipur is famous for its rich culture and traditions, the Manipuri dance form and the natural beauty. The border state of India is to some degree, isolated from the mainland. This causes the state to suffer from inequitable development.
In order to attract CSR investments in the north-eastern states of the country to pace up its development journey, Manipur hosted the first-ever CSR conclave in the region in 2020, where the government identified social sectors including education, skilling, healthcare, social development and human development as top priority areas for CSR funding. The conclave was attended by over 40 corporates and has helped in attracting CSR projects in the state.
Currently, the state has been burning for over two whole months triggered by ethnic clashes between the Meitei community, which are a majority and the Kuki tribe over the Meitei's demand for Scheduled Tribe (ST) status. Clashes between ethnic communities began on 3rd May this year. In the last couple of months, more than 100 people have reportedly been killed in the ongoing violence and hundreds of displaced people are living in relief camps. Amid the ongoing tension, there is a complete ban on internet services by the state government.
Top CSR Projects in Manipur
Manipur Govt's MoU with Infosys for education
The Education Department of Manipur signed a Memorandum of Understanding (MoU) with Infosys Ltd. in the presence of Chief Minister N. Biren Singh and Education Minister Thounaojam Basanta Kumar Singh in November last year. The MoU was signed for implementation of Infosys Springboard Platform across government schools in the state.
'Infosys Springboard' is a free online platform powered by Infosys Wingspan that democratises the fundamentals of these skills with modular learning that is focused on digital literacy, competency and proficiency.
It is a flagship intervention which aims to empower people, communities, and society. Through this initiative, Infosys plans to empower over 10 million learners with digital and life skills by 2025. The reach will include students across India in the age group of 10-22 years as well as lifelong learners. The content hosted on this platform is aligned with New Education Policy 2020. It helps the learners get access to a variety of topics that also include professional and vocational skills.
CSR of Indian Railway Finance Corporation
Indian Railway Finance Corporation Limited, under its Corporate Social Responsibility, supported D-Cacus-Education Centre, Manipur in setting up Manipur Institute of Medical Sciences Hospital in Bishnupur district in March this year. IRFC donated ultra-modern medical equipments to the hospital for giving free treatment and medical facilities especially to the underprivileged. The hospital will also impart trainings, degree, diploma and certificate courses to medical students from underprivileged background in minimal rates or free of cost.
Lenovo
Lenovo, the global technology leader has collaborated with Meghshala Trust, a not-for-profit, to promote education technology and to support teacher training and value education systems across India. The company has invested US$80k to support the Meghshala Trust in implementing e-learning classrooms in Karnataka, Manipur, Sikkim, and Meghalaya. Through the collaboration, Meghshala has reached 3333 schools in Manipur and Karnataka and boasts of 10,175 users 18,000 downloads on their free Meghshala app. Meghshala's digitized content with e-lessons empowers teachers to be instructional leaders in the classroom reaching out to the farthest communities in the Indian landscape. This partnership alone has impacted over 210,000 students and 7000 plus teachers across India.
Meghshala believes that teachers shape the future of their students every day. Their journey began with a team of educators and technology experts working to create impact at scale. In the year 2015-16, they started with 45 schools targeting about 100 teachers in Karnataka. Now in the year 2019-20, Meghshala has reached over 2500 schools and if each teacher teaches 30 students at least, the number of students it has impacted in Karnataka alone, is around 1,34,000. Over the last two years, Lenovo supported Meghshala by providing tablets and smartphones for both teacher training and student use, helping reach more than 1,800 schools and 4,900 teachers in Karnataka and Manipur.
Credit Suisse
Credit Suisse, as part of its CSR initiatives in India, has committed to join forces with Barefoot College International (BCI) to form a three-year partnership that supports BCI's 'Women Prosper Initiative' (WPI) empowering women with the necessary skills to build resilient and prosperous rural communities. The focus of WPI is to address intergenerational rural poverty by harnessing the entrepreneurial spirit of rural Indian women.
Through WPI, Credit Suisse is providing a journey to 400 women from rural communities in six states in India: Odisha, Andhra Pradesh, Rajasthan, Kerala, Nagaland and Manipur. The women will be selected by BCI to undergo a comprehensive three-month training program at its campus in Tilonia, Rajasthan. Credit Suisse employees will also engage in volunteering activities to support building capacity across specific areas of BCI.
The program is designed to equip the women with the financial and digital literacy, critical thinking and enterprise skills they need to establish meaningful livelihoods that are aligned with their geographical location and which facilitate environmental stewardship, biodiversity and carbon reduction at a community level.
Areas of focus include renewable energy, sustainable agriculture and nutrition, taught through BCI's Bindi Solar and B.Barefoot non-profit social enterprises. These topics are aligned with BCI's Zero Carbon systems change initiative, which was announced in January 2020 at the World Economic Forum in Davos Switzerland.
The charity partnership supports BCI's goal to reach 5,000 rural semi-literate and illiterate women in India by 2022, providing them with viable avenues to increase economic prosperity for themselves and their communities.
Reckitt Benckiser (RB)
RB, under its flagship Dettol 'Banega Swasth India' in partnership with Primus Partners has launched a unique life skills program for kids, "Birds and Bees Talk" (BBT). The curriculum has been launched in several states of India for children between the ages of 10-19 including Manipur. This comprehensive sexuality education curriculum will help to make children informed with the help of accurate, fact-based and age-appropriate information on growing up, sexuality and life skills amongst adolescent kids.
The Birds and Bees Talk program will be executed and implemented across Manipur in Government and Recognized Private Schools to ensure the maximum reach and beneficiaries. The Manipur government is making sure that apart from its various healthcare and public benefiting programs education should also reach all sections of the society. The state of Manipur is an ideal state to kickstart this program in North East as the education policy in the state is reformative and has emerged as the education hub in the region.
As stated by UNICEF, the life skills program is an important instrument in shaping the social, economic, physical, and mental well-being of adolescents. To help children with life skills, schools & supporting Government bodies should believe in a "growth mindset". They understand that progress takes time and they keep trying until they succeed.
Addressing the issue, a group of organizations led by Primus Partners have designed a comprehensive curriculum aimed at improving knowledge, awareness and behaviour among children. Interestingly, the curriculum is in alignment with the National Curriculum Framework and the recently announced New Education Policy 2020, as it follows the guiding principles of the Adolescence Education Program framework.
Under this curriculum, teachers from the enrolled schools will be appointed & equipped with full program essentials including teaching methods & lessons. The training of these teachers will begin shortly to help them better train kids.
The unique design of the program comprises of 27-hour lessons allowing the schools to teach in a staggered format, spread over the year. The program will help in developing key skills like critical thinking, decision-making and analytics, amongst children.
The 27 lesson plans and student workbooks comprise of animated characters, storytelling, poems, real-life scenario studies, group discussions, simulations, brainstorming and reflective learning. They especially focus on imparting knowledge in an engaging and interactive way to help students understand the physical and emotional changes taking place in their adolescent years.
Dalmia Bharat and NABARD
NABFOUNDATION, the not for profit arm of the National Bank for Agriculture and Rural Development Bank (NABARD) has signed a Memorandum of Understanding (MoU) with Dalmia Bharat Foundation to develop a unique skill mapping programme for unemployed youths in all the North-Eastern states of India including Manipur.
Through the collaboration, the programme titled 'Project NEW' (NER Entrepreneurs' World) is launched. The project is set to work in two phases. In the first phase, an online portal along with a smart app will be set up to capture skill gaps and aspirations. This data will be collated into state/district/block level data sheets and will be the first step towards developing the first-ever such database for the entire NER. This data will be shared with NGOs, NABARD, banks and policy framers in the bureaucracy. In the next phase, a concerted effort will be made to develop tailor-made skilling programmes based on skill aspirations.
The programme is designed to specifically address unique challenges of the North East Region (NER) such as poor infrastructure, the impossibility of large industry and difficult terrain and the resulting impact on the region's youths and their progress. Dalmia Bharat Foundation, NABFINS and NABSAMRUDDHI have stepped forward to provide their CSR support for this unique initiative which aims to capture the data of at least 1 lakh unemployed youths over a period of 12 months.
Tata Trusts
Tata Trusts are working to ensure energy security for remote communities in the state of Manipur, by creating a sustainable and affordable financing programme to provide decentralised solar energy solutions for lighting and small livelihoods. Jointly implemented by the Trusts, CML and the SELCO Foundation, the intervention aims to supply power for basic lighting and small livelihood interventions such as spinning looms and sewing machines to improve the primary quality of life and incomes among the target demographic.