Top CSR projects in Uttarakhand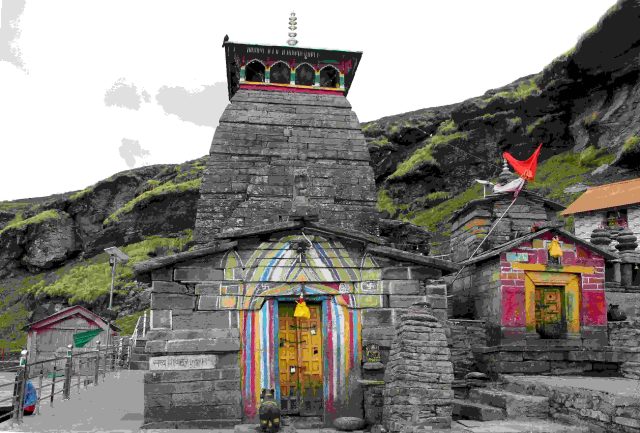 The Himalayan state of Uttarakhand is famous across the country for the pilgrimage sites, beautiful and holy rivers and significance of spirituality. The state is also often in news for various natural calamities because of its tricky terrain and peculiar climate. Additionally, the state also has economic importance for its contribution to Agriculture and Tourism. The unique conditions of the state and its proximity to the national capital has made it an attractive destination for various CSR projects.
The top districts to get CSR benefits in Uttarakhand are Dehradun, Haridwar, Udham Singh Nagar, Chamoli, Tehri, Champawat, Pithoragarh, Nainital, Almora and Rudraprayag.
CSR of Reckitt Benckiser (India) Limited
Leading consumer health and hygiene company Reckitt under its flagship campaign Dettol Banega Swasth India in partnership with PLAN India under the project Dettol School Hygiene Education Programme, inaugurated first Dettol Climate Resilient School in Uttarkashi, a district in Uttarakhand on World Environment Day this year. Government Higher Secondary School in Athali, Uttarkashi is first amongst the four schools to be developed in Uttarakhand in Gangotri, Yamunotri, Kedarnath and Badrinath.
The state of Uttarakhand is specifically vulnerable to climate change owing to geological reasons including melting glaciers, increased population pressure, seismic activities and over-exploitation of natural resources. To preserve and prepare for any adverse effects of climate change in Uttarkhand, Reckitt aims to prepare the young change makers in schools as climate champions bearing the flag of Mission Life. The project aims to create a sustainable school environment across the state by reducing carbon footprint, enhancing energy efficiency, and promoting awareness and education around climate change among students, teachers, and the community.
Aligned with the vision of the Government of India, Dettol Climate Resilient Schools aims to empower children and recognise them as climate champions, who will act as catalyst in creating climate-resilient communities. This zero-carbon school will produce its own electricity, will cut in water wastage, and promote flora and fauna.
CSR of THDC India Limited
THDC India Limited (formerly Tehri Hydro Development Corporation Limited) is a leading power sector and profit-making public sector enterprise, which registered as a Public Limited Company in July, 1988 under the Companies Act, 1956.
Some of THDC's major CSR projects in Uttarakhand include
–Running of two Schools (one Inter College & One High School) for project affected and business area families through THDC Education Society in Tehri and Dehradun
–Maintenance of Agriculture & Horticulture related Livelihood Enhancement Establishment at Social & Environment Center, Jolly Grant, (Bhaniyawala) in Dehradun
–Community awareness on positive behavior change/moral values to promot health & hygiene at Rishikesh
–Organising medical checkup camps at various villages of Tehri district
–Integrated Livelihood Enhancement Project for Tehri Dam Affected Villages in Bhilangana Valley of Tehri District
–Running of J.H. School at Koteshwar, Tehri
–Diploma in ITI course for 27 candidates of Chamba Block, Tehri
–Sustainable Livelihood and resource management in Upli Ramoli Patti of Pratapnagar Block, Tehri
–Establishment of Mother poultry unit and linkage with backyard poultry for rural population of Tehri district
CSR of Coal India Ltd
Coal India Limited (CIL) the state-owned coal mining corporate came into being in November 1975. With a modest production of 79 Million Tonnes (MTs) at the year of its inception CIL today is the single largest coal producer in the world and one of the largest corporate employers. CIL functions through its subsidiaries in 84 mining areas spread over eight states of India.
The company's major CSR activities in Uttarakhand include spending towards border road construction and alignment work In Chamoli District and financial support for buying computers in Haridwar schools.
HCL Foundation's partnership with National Mission for Clean Ganga and INTACH
HCL Foundation (HCLF), the CSR arm of global technology company HCLTech, has renewed its partnership with the National Mission for Clean Ganga (NMCG) and Indian National Trust for Art and Cultural Heritage (INTACH) for another three years to boost native biodiversity in the eco-sensitive regions of Uttarakhand this month.
'Over the past five years, HCL Foundation and its partner INTACH planted over 13,550 saplings, including 11,300 Rudraksha saplings and 2,250 saplings of other associated native species, in 30 acres of community-owned land near Sentuna village, in Gangolgaon region of Gopeshwar, Chamoli district, and Aati village in Almora district.
As part of the initiative, around 200 local communities (including NSS volunteers, members of Mahila mangal dal, farmers, school children and others) have participated in awareness campaigns and plantation and maintenance efforts.
The plantation has improved native biodiversity in the region with birds, animals and other species finding habitat in the planted areas. Many mammals (Barking deer, Blue sheep), birds (Laughing thrush, Grey treepie, Blue-capped Rock thrush), butterflies (Common sailor and Common banded peacock) and spiders (Giant wood spider) are routinely recorded by local communities and field teams,' reads an announcement made by the company.
The extended partnership aims to enhance the positive impact this initiative has been able to make in restoring native biodiversity and habitat in Uttarakhand. HCL Foundation aims to plant an additional 10,000 Rudraksha saplings and other native species in the region by 2026. It also intends to organise community awareness programs to restore degraded habitats and conserve native biodiversity.
Coca-Cola India and Indo Dutch Horticulture Technologies' Project Unnati – Apple
Coca-Cola India and Indo Dutch Horticulture Technologies Pvt. Ltd. (IDHT) celebrated 5 years of successful partnership on Project Unnati Apple in April this year. Launched in 2018, Project Unnati Apple is aimed at uplifting the livelihood of farmers by enabling and educating them with improved and advanced agricultural techniques.
Over the past 5 years, Project Unnati Apple has provided farmers with improved planting material, training in Good Agricultural Practices (GAP), and access to modern infrastructure, with an aim to increase apple production and farmers' income. The project has created employment opportunities in the region and helped in improving the overall economic development of the area, as per an announcement made by Coca-Cola India.
Conclusion
Oil and Natural Gas Corporation Limited, PC Jeweller Limited, NHPC Limited, IRB Infrastructure Developers Limited, Bajaj Auto Limited, Hindustan Petroleum Corporation Limited, and Patanjali Ayurved Limited are some of the companies which perform CSR activities in Uttarakhand.