Top CSR Projects for Sports in India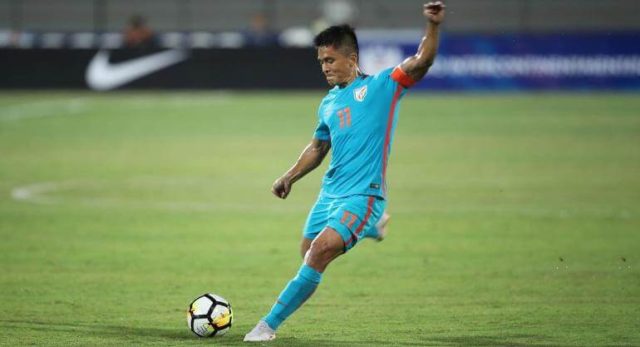 Sports in India have a very rich history. Even before the British invasion, sports was very prominent in various classes of society. Its popularity has gained famous sportspersons with a lot of love and appreciation. They serve as an inspiration to the youth, who are keen to follow them in every facet of life. This popularity is attractive for companies who often sign these sportspersons as their brand ambassadors. However, when it comes to spending on training and building infrastructure for Olympic and rural sports, very few companies are making any difference.
"While sports have been included in the list of acceptable CSR spends, not many companies consider it while choosing their CSR projects. Companies usually want to invest in areas such as education or women's health, etc. Sports is not so high on the priority list," says Viren Rasquinha, chief executive officer of Olympic Gold Quest (OGQ), a not-for-profit foundation that supports the training and preparation of some the country's top athletes. However, undermining the importance of investing in sports, the companies fail to realise the ripple effect of one athlete performing well on lakhs others.
Companies Spending their CSR funds on Sports
Jindal Sports Hostel
The pioneering Jindal Sports Hostel is a project by Jindal Steel & Power (JSP) Foundation. Situated in Soyabali, Keonjhar District, the hostel aims to foster rural sports talents, providing top-notch residential amenities for 60 handpicked children. The facility represents an initiative to empower underprivileged youths, instilling discipline and teamwork while nurturing their sports and academic abilities. The vision is to shape them into future champions and leaders for India.
Mrs. Shallu Jindal, Chairperson of the JSP Foundation, emphasized the hostel's role as a platform for equitable education and sports development, promising comprehensive support for the tribal-majority region's children to excel in their respective fields. Smt. Jindal said, "We believe that education and sports are essential for the development of youths. This hostel is another step forward by JSP Foundation towards creating a more prosperous and equitable India by providing equitable opportunities to underprivileged students. The hostel will nurture the sports and education career of residents by providing them with the best of the facilities, nutrition, coaching, schooling and skilling". She assured all the children of the tribal predominant region of Barbil with all-round support in the field of sports and education to grow in their respective fields.
Tata Steel's Commitment to sports
Tata Steel has been one of the foremost corporate promoters of Indian sports – having built academies for football, archery, athletics, hockey and sport climbing. The company has been consistently involved in creating and nurturing professional Sportspersons through its academies and grassroots feeder centres.
In 1984, Tata Steel set up its Tata Youth Adventure Centre, known today as the Tata Steel Adventure Foundation. Three years later in 1987, the company launched the Tata Football Academy. Tata Archery Academy was established in 1996, which has produced many champion players like Deepika Kumari Jayanta Talukdar, Atanu Das, Limba Ram etc. who have gone on to represent India in Olympics. Indian athletics, too, received a boost when Tata Steel unveiled the Tata Athletics Academy in 2004. In 2017, Tata Steel for the first time stepped into the commercial side of sports when it started Jamshedpur Football Club (JFC), which competes in India's premier football League the ISL. The same year saw the emergence of the Naval Tata Hockey Academy. Tata Steel started this as a joint venture with Tata Trust with an aim to train the budding hockey enthusiasts and in turn bring back the glory of Indian Hockey at the International arena.
Tata Steel has also been running training centres of 19 different sports disciplines in the JRD Sports Complex in Jamshedpur training close to 2500 kids every year.
Reliance Foundation's Young Champs Programme
The Reliance Foundation Young Champs programme was launched in 2015 with the aim of providing top football talent in the country between 12 to 16 years of age. It is a platform to grow and develop. The players were scouted through the Indian Super League's (ISL) grassroots initiatives.
Young Champs is a unique, full scholarship based, full-time residential football and education program run in Navi Mumbai. The children live at Beverly Park, a Reliance owned state-of-the-art guest house and study at the Reliance Foundation School. The programme seeks to provide aspiring football talents from across India the opportunity to hone their skills with world-class facilities and best-in-class training. Reliance Foundation has given out 79 scholarships so far.
The Young Champs programme is an integral part of the Indian Super League's commitment to nurture football at the grassroots and elite youth level, while ensuring full life potential for our young talent. The Young Champs recently enjoyed an experience of a lifetime when they were hosted by the Premier League in the UK for ten days to play matches and train with the Premier League Club Youth teams.
Hindustan Zinc's Zinc Football Programme
Hindustan Zinc has initiated a massive program directed at achieving grassroots development as well as excellence in football in Rajasthan.
The company has set up ZF schools that use football as a tool for social development and ensures that young kids have a platform to express themselves through football. With the philosophy that "every child should have an opportunity to play", ZF has set up 12 community football centres where 350+ boys and girls receive football training by certified coaches.
In order to nurture the talent further, it has set up ZF academy to develop future football stars for the country. At the heart of this initiative is a Residential Academy with world-class facilities at Zawar and the country's first-ever 'technology-hinged football training' centre. The Academy is currently training 40 children where they are coached using innovative training programs with equal emphasis on learning and playing.
Credit Suisse's sports facility for intellectually disabled
Credit Suisse has started a sports facility together with Jai Vakeel Foundation, a non-profit organization whose mission is to improve the lives of intellectually disabled children. Nearly 1,000 Credit Suisse staff has volunteered their time to enhance the learning environment at 5 schools in underprivileged communities in Mumbai (Worli and Powai), Pune and Bengaluru. The schools include those run by Jai Vakeel and Cochlea, another long-term non-profit partner of Credit Suisse. Around 4,000 students will benefit from the initiative.
Central Coalfields Limited – Sports Academy
In order to promote various sports in Jharkhand, Central Coalfields Limited (CCL) has decided to set up sports academies in Kargali, Bhurkunda and Hazaribagh. The proposed academies are to focus on the all-around development of children from different coalfields. These institutes will also provide free accommodation, training and education to the students. For the year 2020, CCL has decided to focus on the all-around development of its staff and family members. For this, the areas identified are education, sports, health, employment and drinking water facilities.