Top CSR Initiatives in Chhattisgarh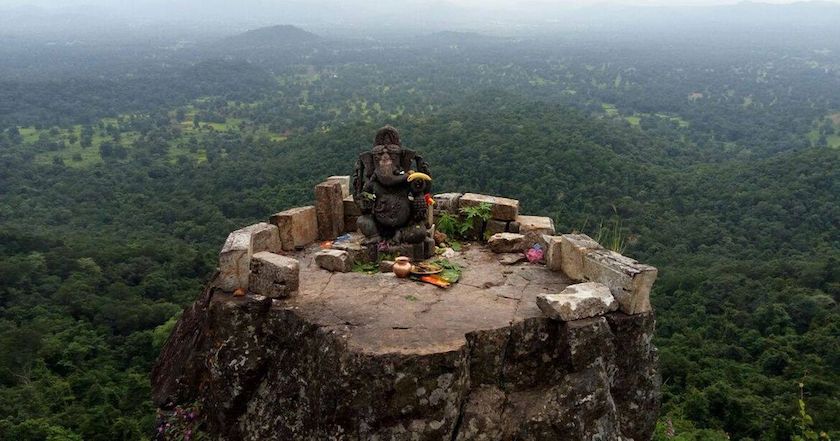 Chhattisgarh is a heavily forested mineral-rich state. It has historic importance for being the birthplace of the mother of Lord Rama. The state is known as the "rice bowl" of India as it produces a large amount of rice. The availability of minerals and resources attracts many corporates to set up their operations in the state. This also makes it a preferred destination for various CSR activities.
In FY 2021-22, the state received Rs. 292.83 crore in CSR funds from 229 companies. The top four spenders in the state include Steel Authority of India Ltd, BALCO, Nmdc Limited and South Eastern Coalfields Limited. The top three areas of focus for CSR initiatives in the state include Healthcare (Rs 168.36 crore), Education (Rs. 63.57 crore), and Rural Development (Rs. 35.03 crore).
Top recipient districts in Chhattisgarh
The top three districts that were recipients of CSR funds in Chhattisgarh were Raipur, Korba and Raigarh which received Rs. 76.17 Cr., Rs. 18.87 Cr., and Rs. 18.76 Cr. respectively. Bastar, Bilaspur, Surguja, Durg, Dantewada, Rajnandgaon and Janjgir Champa are some of the other districts enjoying CSR benefits in the state in FY 2021-22.
Top CSR projects in Chhattisgarh
CSR of Steel Authority of India
One of the largest steel-making companies in India and one of the Maharatnas of the country's Central Public Sector Enterprises, Steel Authority of India Limited (SAIL) is working to eradicate hunger, poverty and malnutrition in Chhattisgarh. The company, which is the highest CSR spender in Chhattisgarh in FY 2021-22, is also promoting healthcare including preventive healthcare in the state.
Twenty one villages in the periphery of Bhilai have been identified for adoption as model steel villages where SAIL Bhilai Steel Plant's CSR Department is engaging in a number of sustainable activities such as empowering the rural folk, specially the women under the Swyamsiddha or self-employment project, providing basic infrastructure facilities development as well as activities aimed at providing school children opportunities to express their talent.
In 2007 and 2011, the Plant established two Bhilai Ispat Vikas Vidyalayas to provide free education to children from BPL families. The SAIL Bhilai Steel Plant also set up Ispat Kalyan Chikitsalaya for the extending medical treatment to economically backward section of society in the township and its periphery. The Plant also adopts tribal children every year, providing free residential education, accommodation and meals.
Since 2009, BSP has been supporting the government's mid-day meal scheme by providing financial support to Akshaya Patra Foundation for providing mid-day meals in 176 government schools in Bhilai-Durg area.
Bhilai Ispat Siyan Sadan, a senior citizens' home has been running since April 2010. This initiative of SAIL-BSP has been recognised by the Govt of India with Vyomshreshta Samman in 2016.
Bhilai Steel Plant has also been conducting SAIL-KHEL Mela since 2007 in association with Ramkrishna Mission Ashram Narayanpur- a mega sports event covering school going children of Rowghat Mines area.
CSR of Bharat Aluminium Company
Leading aluminium producing company owned by Vedanta Limited and the Government of India, Bharat Aluminium Company Ltd. (BALCO) is the second highest CSR spender in Chhattisgarh in FY 2021-22.
Project Connect aims to enhance the learning environment in government schools near the company's area of operation by fostering a supportive environment that improves student grades, offers career counselling, and encourages employee volunteering. The project is currently being run in partnership with Sarthak Jan Vikas Sansthan. In FY'23 BALCO claims to have supported 2500 students from grades 9th to 12th through Regular classes in 6 Government Schools and Remedial classes at 3 Resource centers in SEMA (Science, English, Maths & Accountancy) subjects.
Project Mor Jal Mor Maati has started to ensure sustainable livelihood through integrated water and farming system. The project has been focusing on improving the surface water management with existing resources, augmenting irrigation facilities, equipping farmers with the latest farming techniques, and promoting multi-cropping to reduce the dependence on rainfall. It is also bringing farmers into the fold of animal husbandry, horticulture and non-timber forest produce, ensuring income generation round the year. During FY'23, 2400 Farmers reportedly benefitted and cumulatively brought 1000 acres of land under secured irrigation in 32 villages. Farmers were supported in different activities like, promotion of modern farming techniques, crop & livelihood diversification, water security and FPO development.
Project Unnati was initiated with a focus to empower and mobilise women into Self Help Groups (SHGs) and develop their capacities and skills for entrepreneurship. During FY'23, 44 New SHGs (Self Help Groups) were formed taking the total to 504 SHGs, engaging 5389 women members, claims BALCO.
Project Arogya is a comprehensive health initiative providing quality Primary health care services through Rural Health Posts with special emphasis on Maternal & Child health, particularly targeting the malnutrition and also awareness campaigns on HIV. During the year, the programme reportedly reached out to over 30,000 people through curative and preventive healthcare services.
CSR of National Mineral Development Corporation
National Mineral Development Corporation Limited (NMDC), a Navratna Public Sector Enterprise under the Ministry of Steel, Government of India is the single largest producer of iron ore in India. It owns and operates highly mechanized iron ore mines in Chhattisgarh and Karnataka. The company is the third highest spender for CSR in Chhattisgarh in FY 2021-22. NMDC Limited is working to eradicate hunger, poverty and malnutrition in Chhattisgarh and promoting healthcare.
NMDC Limited operates Balika Shiksha Yojana and scholarship scheme in Bastar district and has been conducting Smart Classes to provide quality education in Dantewada Block.
'Prayas – A Pursuit to Education' is a Literacy and Education-based initiative that is nearly two decades old. A significant percentage of children residing in communities around NMDC Projects were not even having access to primary education due to lack of quality educational infrastructure in the region. We also noticed a high dropout rate among school-going children and a lack of access to technical/ professional courses. The prevalence of this difficult situation was more marked among the female student population, who had very few facilities to pursue higher education.
To help these children realise their dream, the CSR division launched the Prayas programme. 'Astha Gurukul' is a Residential School for children belonging to SC, ST & orphans. 'Saksham' is a school for differently-abled children at Dantewada. 'Choo Lo Aasman' lends Tutorial Support along with regular schooling from class 9th to 12th for Tribal students aspiring to appear in Professional Competitive Exams like IIT/ PET/PMT etc. 'Ujjar' is a scheme to help 100 bright students to pursue higher education. NMDC provides financial assistance of upto Rs. 75,000 per student, per year, for 4 years. 'Lakshya' provides coaching to unemployed youth to appear for job oriented competitive exams.
The programme 'Kaushal – Skilling people' is aimed at the emancipation of the backward communities residing around NMDC Project sites. The goal is to provide opportunities for local tribal youth and women in order to gain meaningful employment and for livelihood generation through skill development.
CSR of South Eastern Coalfields Limited
South Eastern Coalfields Limited is a wholly-owned subsidiary of Coal India Limited – one of the largest government-owned coal producers in the world. SECL is one of the highest coal producing companies of India. The coal mines of SECL are spread across two states namely Chhatisgarh and Madhya Pradesh. SECL is the fourth largest CSR spender in Chhattisgarh in FY 2021-22.
SECL announced in August 2023 that it will provide free residential medical coaching to students of Class. Under its CSR initiative, "SECL ke Sushrut", the company will mentor and provide coaching to students to help them prepare for the national medical entrance exam – NEET.
The selection of students for the coaching will be through a competitive exam based on the same pattern as NEET. Under the programme, coaching will be provided to a total batch of 35 students in partnership with a Bilaspur-based private coaching institute. The programme will be residential with regular national-level test series and mentoring and will include lodging and boarding facilities.
The applicant must be domiciled in MP or Chhattisgarh, and they must reside in or their school must be located within 25 km radius of SECL Establishment in the Operating Districts of Korba, Raigarh, Koriya, Surguja, Surajpur, Balrampur & Manendragarh-Chirmiri-Bharatpur Districts of Chhattisgarh & Umaria, Annuppur & Shahdol Districts of Madhya Pradesh only.
In July this year, SECL announced that it will invest a whopping Rs. 169 crores for tree plantation in Chhattisgarh and Madhya Pradesh, the states in which the company operates. The plantation will be carried out over a period of five years from FY 2023-24 to 2027-28 with its subsequent maintenance of 4 years for each consecutive year of plantation.
For execution of the project, the company has signed Memorandum of understanding (MoU) with Chhattisgarh Rajya Van Vikas Nigam (CGRVVN) and Madhya Pradesh Rajya Van Vikas Nigam (MPRVVN). As per the MoU, SECL will spend Rs. 131.52 crore in Chhattisgarh and Rs. 38.11 crore in Madhya Pradesh for enhancing greenery in the central Indian states.
SECL in collaboration with Chhattisgarh Rajya Van Vikas Nigam and Madhya Pradesh Rajya Van Vikas Nigam will be planting more than 26 lakh saplings in Chhattisgarh while Madhya Pradesh will get almost 12 lakh saplings.
This is the third such MoU signed by South Eastern Coalfields Ltd. Through the previous two MoUs, the company has planted more than 46 lakh saplings in Chhattisgarh and more than 16 lakh plants in MP between 2013-14 and 2022-23 as per a statement.
Muskan Initiative by Himalaya Drug Company
The Himalaya Drug Company rolled out its flagship initiative 'Muskan' in Chhattisgarh in October 2020. The objective of the initiative is to spread awareness about cleft lip and palate conditions. In partnership with Smile Train, the world's leading cleft organization, the initiative will support free life-saving cleft treatment to children in need. Through the campaign, Ek Nayi Muskaan, Himalaya Lip Care will focus on spreading awareness around the cleft lip and palate treatment at the grassroots level. As part of the initiative, a multimedia awareness campaign has started reaching out to people across Madhya Pradesh and Chhattisgarh. Smile Train India's toll-free Cleft Helpline, 1800-103-8301, is available for people to enquire about cleft and avail free cleft treatment.
Waste to Health Programme by Vedanta
Vedanta Aluminium & Power Business is fostering hundreds of MSMEs in remote rural areas with its 'waste to wealth' programmes. Waste to wealth projects forms a key pillar of Vedanta's sustainability agenda that is centred around 'Zero Harm, Zero Waste and Zero Discharge'. In the Korba district of Chhattisgarh, the company is running a program whereby it is fostering local micro-enterprises in fly-ash brick making. The company supports over a hundred brick manufacturing MSMEs situated around and beyond its areas of operations with fly ash and transporting it free of cost to their doorsteps, amounting to nearly 5 lakh metric tonnes per annum. In addition, the company also provides the know-how and training on manufacturing these bricks in partnership with technical institutes, thus creating employment avenues as well as promoting a circular economy.
The beneficiaries of this project are underprivileged villagers who would otherwise depend on cattle rearing, subsistence agriculture or would migrate to other states to work as construction labourers for their livelihood.
CSR of HDFC Bank
Kabirdham district is one of the smallest districts of the Chhattisgarh. The district is endowed with a beautiful landscape, rivers and springs and ample forest cover. It is a tribal district of simple and hardworking people. Majority of the population in the Kabirdham district is engaged in agriculture for their livelihood. Presence of adequate agricultural land and abundance of water bodies, agriculture has been the most convenient option for subsistence by the people.
While the availability of agricultural resources is aplenty in the region, challenges like inadequate training or lack of information about better and advanced agriculture practices within farmers, poor awareness regarding effective control of various pests (insects, diseases and weeds), unavailability of quality manure, seeds or tools, insufficient & mismanaged irrigation resources, lack of agro-processing units & lack of extension services etc. are overpowering the hard struggle the farmers were putting in, resulting into insufficient yield and income.
With an aim to help these farmers, AROH Foundation, in partnership with the HDFC Bank, has been implementing Holistic Rural Development Projects (HRDP) in over 39 remotest villages in Chhattisgarh.
With a panel of experts pre- assessing the challenges, opportunities and mitigation strategy, main focus of the program is on food security and doubling the farmers income through capacity building for resource optimization, diversification in crops, agricultural practices, local solution based models promotion for better income opportunities for villagers, incubating and scaling of agriculture and allied micro enterprises with backward and forward linkages support.
The project will promote Farmers Producer Groups and link them with potential enterprises, SHGs & JLGs, etc. for a better support system and convergence with government schemes. The project is expected to benefit a population of 10650 people engaged in farming in 5750 acres of agricultural land.
Digital Classroom Project by Microsoft India
With a view to fill the persisting digital gap among the students of rural government primary schools of Chhattisgarh and help empower illiterate adults with the gift of literacy, Humana People to People India has joined hands with Rajiv Gandhi Shiksha Mission, Govt. of Chhattisgarh and Microsoft to launch the Digital Learning Programme in 16 schools of Raigarh and Mungeli districts of the state. The Programme is delivered under two broad verticals: School Learning and Adult Literacy.
Under its school learning component, the Programme provides a technology-enabled learning environment to primary school students of grades 1-5 of 16 schools – eight from each district – in the two selected districts.
The Digital Learning Programme aims to enhance the learning levels of the students through the strategic use of Information and Communication Technology (ICT), while simultaneously developing their critical thinking and creativity.
Under the Programme, computer labs are developed in each school and the capacity of the teachers is built to inculcate new methods to teach subjects with the help of multimedia content.
Video-based learning is promoted through 'School-in-box' solution comprising a projection system and speakers to keep the students actively engaged in the learning process, while the assessment is conducted through a digital 'Learning Management System'. The video content has been developed by expert content creators and structured in line with the age/grades of the children.
The adult literacy component of the Programme aims to promote and enhance functional literacy among the illiterate adults of both districts. This computer-based approach to adult literacy caters to the 3Rs of reading, writing and arithmetic. Enhanced functional literacy among the adults is expected to reflect in their increased participation in government programmes while also promoting the participation of women in household income generation.