Top CSR Initiatives in Chhattisgarh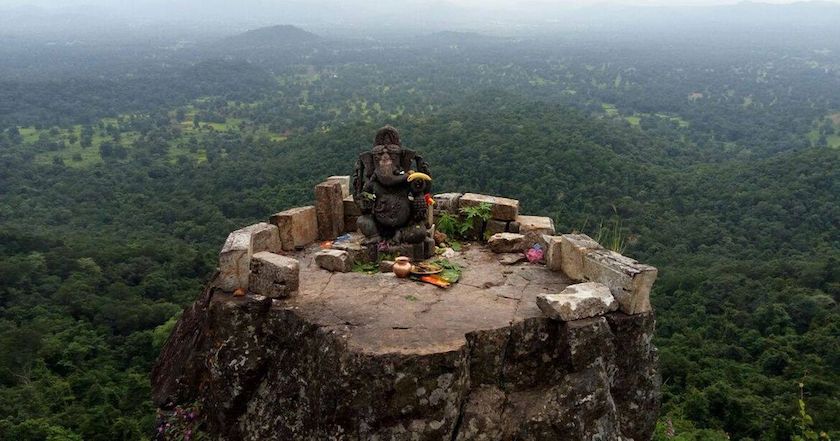 Chhattisgarh is a heavily forested mineral-rich state. It has historic importance for being the birthplace of the mother of Lord Rama. The state is known as the "rice bowl" of India as it produces a large amount of rice. The availability of minerals and resources attracts many corporates to set up their operations in the state. This also makes it a preferred destination for various CSR activities.
In FY2020-21, the state received Rs.
305.73

Cr. in CSR funds from 190 companies. The top three spenders in the state include South Eastern Coalfields Limited, Nmdc Limited and Bharat Aluminium Co. Limited, who spent Rs. 78.4 Cr., Rs. 73.36 Cr., and Rs. 47.41 Cr. respectively, for CSR programs in Chhattisgarh. The top three areas of focus for these initiatives include health (Rs. 189.68 Cr.), education (Rs. 65.62 Cr.), and environment conservation (Rs. 21.28 Cr.).
Top 3 recipient districts in Chhattisgarh
The top three districts that were recipients of CSR funds in Chhattisgarh were Raipur, Korba and Bilaspur which received Rs. 89.55 Cr., Rs. 17.98 Cr., and Rs. 12.9 Cr. respectively. Dantewada, Surguja, Raigarh, Durg, Bastar, Narayanpur, and Surajpur were the remaining districts there were among the top 10 recipient districts of CSR funds in FY2020-21.
CSR initiatives in Chhattisgarh
Muskan Initiative by Himalaya Drug Company
The Himalaya Drug Company rolled out its flagship initiative 'Muskan' in Chhattisgarh in October 2020. The objective of the initiative is to spread awareness about cleft lip and palate conditions. In partnership with Smile Train, the world's leading cleft organization, the initiative will support free life-saving cleft treatment to children in need. Through the campaign, Ek Nayi Muskaan, Himalaya Lip Care will focus on spreading awareness around the cleft lip and palate treatment at the grassroots level. As part of the initiative, a multimedia awareness campaign has started reaching out to people across Madhya Pradesh and Chhattisgarh. Smile Train India's toll-free Cleft Helpline, 1800-103-8301, is available for people to enquire about cleft and avail free cleft treatment.
Waste to Health Program by Vedanta
Vedanta Aluminium & Power Business is fostering hundreds of MSMEs in remote rural areas with its 'waste to wealth' programmes. Waste to wealth projects forms a key pillar of Vedanta's sustainability agenda that is centred around 'Zero Harm, Zero Waste and Zero Discharge'. In the Korba district of Chhattisgarh, the company is running a program whereby it is fostering local micro-enterprises in fly-ash brick making. The company supports over a hundred brick manufacturing MSMEs situated around and beyond its areas of operations with fly ash and transporting it free of cost to their doorsteps, amounting to nearly 5 lakh metric tonnes per annum. In addition, the company also provides the know-how and training on manufacturing these bricks in partnership with technical institutes, thus creating employment avenues as well as promoting a circular economy.
The beneficiaries of this project are underprivileged villagers who would otherwise depend on cattle rearing, subsistence agriculture or would migrate to other states to work as construction labourers for their livelihood.
HDFC Bank and AROH Foundation's efforts to double farmer's incomes in Chhattisgarh
Kabirdham district is one of the smallest districts of the Chhattisgarh. The district is endowed with a beautiful landscape, rivers and springs and ample forest cover. It is a tribal district of simple and hardworking people. Majority of the population in the Kabirdham district is engaged in agriculture for their livelihood. Presence of adequate agricultural land and abundance of water bodies, agriculture has been the most convenient option for subsistence by the people.
While the availability of agricultural resources is aplenty in the region, challenges like inadequate training or lack of information about better and advanced agriculture practices within farmers, poor awareness regarding effective control of various pests (insects, diseases and weeds), unavailability of quality manure, seeds or tools, insufficient & mismanaged irrigation resources, lack of agro-processing units & lack of extension services etc. are overpowering the hard struggle the farmers were putting in, resulting into insufficient yield and income.
With an aim to help these farmers, AROH Foundation, in partnership with the HDFC Bank, has been implementing Holistic Rural Development Projects (HRDP) in over 39 remotest villages in Chhattisgarh.
With a panel of experts pre- assessing the challenges, opportunities and mitigation strategy, main focus of the program is on food security and doubling the farmers income through capacity building for resource optimization, diversification in crops, agricultural practices, local solution based models promotion for better income opportunities for villagers, incubating and scaling of agriculture and allied micro enterprises with backward and forward linkages support.
The project will promote Farmers Producer Groups and link them with potential enterprises, SHGs & JLGs, etc. for a better support system and convergence with government schemes. The project is expected to benefit a population of 10650 people engaged in farming in 5750 acres of agricultural land.
Digital Classroom Project by Microsoft India
With a view to fill the persisting digital gap among the students of rural government primary schools of Chhattisgarh and help empower illiterate adults with the gift of literacy, Humana People to People India has joined hands with Rajiv Gandhi Shiksha Mission, Govt. of Chhattisgarh and Microsoft to launch the Digital Learning Programme in 16 schools of Raigarh and Mungeli districts of the state. The Programme is delivered under two broad verticals: School Learning and Adult Literacy.
Under its school learning component, the Programme provides a technology-enabled learning environment to primary school students of grades 1-5 of 16 schools – eight from each district – in the two selected districts.
The Digital Learning Programme aims to enhance the learning levels of the students through the strategic use of Information and Communication Technology (ICT), while simultaneously developing their critical thinking and creativity.
Under the Programme, computer labs are developed in each school and the capacity of the teachers is built to inculcate new methods to teach subjects with the help of multimedia content.
Video-based learning is promoted through 'School-in-box' solution comprising a projection system and speakers to keep the students actively engaged in the learning process, while the assessment is conducted through a digital 'Learning Management System'. The video content has been developed by expert content creators and structured in line with the age/grades of the children.
The adult literacy component of the Programme aims to promote and enhance functional literacy among the illiterate adults of both districts. This computer-based approach to adult literacy caters to the 3Rs of reading, writing and arithmetic. Enhanced functional literacy among the adults is expected to reflect in their increased participation in government programmes while also promoting the participation of women in household income generation.
Arogya Yan Initiative by
Quick Heal Foundation
Quick Heal Foundation's Arogya Yan medical van donation initiative was started to bring medical aid to the rural hinterlands of India. The initiative aims to get medical assistance to people's doorsteps and connect them to healthcare services. Currently, Arogya Yan covers more than 450 villages across 7 states, touching the lives of more than 3.5 lakh people, and continues to bring more beneficiaries under its ambit.
Quick Heal Foundation has extended its Arogya Yan initiative to the communities of Korba, Chhattisgarh through Sewa Bharati, a local NGO partner, in the presence of Shee Jaisingh Agrawal, Cabinet Minister Government of Chhattisgarh; Mrs. Anupama Katkar, Chairperson, Quick Heal Foundation; Sh. Rajkishore Prasad, Mayor, Municipal Corporation of Korba; and Dr. H.R. Prasad, President, Indian Medical Association, Korba.
The ambulance service is expected to benefit about 1 lakh people residing in rural Korba, including 448 people from President-protected tribes. Representatives of these tribal communities were also invited to the event, during which Quick Heal Foundation donated the Arogya Yan to the community. Korba, Chattisgarh, is primarily inhabited by tribal communities that prefer to reside in a rural environment. While this allows them to retain their distinctive cultural characteristics and traditional practices, the largely rural landscape restricts their access to quality healthcare services. The Arogya Yan will bring these communities closer to primary healthcare services.