Home
Tags
Social innovation
Tag: social innovation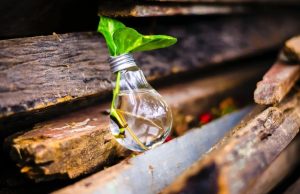 In the world of corporate social responsibility (CSR) in India, a transformation of monumental proportions is underway. What was once a mere philanthropic gesture,...
Parsi actor Jim Sarbh has become synonymous as the conniving Bollywood baddie. His latest stint, however, puts him in bed with the good guys....
Serial innovator Neeti Kailas has made Sohum, a device to screen deafness in newborns, portable, keeping healthcare voids of rural India in mind. It has an easy reading mechanism to make the test simple for health workers who may not be literate.
"Innovation" has long been a buzzword in the philanthropic sector, applied to a wide variety of approaches and initiatives that sometimes fit one of the many definitions of innovation and sometimes do not. Our interviews demonstrated that funders do not always operate with a similar understanding of what characterizes an innovative social change approach.
They still call him Raj the Cycle Chalao guy in some parts. But today, Raj Jaganam has covered 200 km of villages, to find and fund the best of early-stage social entrepreneurs till they find their footing