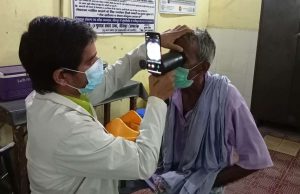 Gurugram, Haryana: This World Sight Day, Samsung's Galaxy Upcycling program has set a target of screening 150,000 individuals in India for eye diseases using...
Samsung's R&D centre in Bengaluru has switched to solar power for its campus in the IT capital of India. The campus which houses...
Samsung India has inaugurated a new campus with six new classrooms at the Kembodi Government School in Karnataka's Kolar district. This will help the...
Mobile handset maker Samsung India has pledged support to the Ministry of Road Transport and Highways' drive to reduce road accidents, especially those that happen due to irresponsible usage of...