Home
Tags
Reckitt Benckiser
Tag: Reckitt Benckiser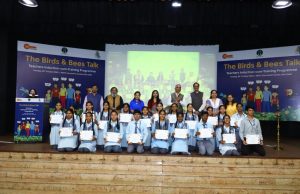 New Delhi, India: As part of the expansion of The Durex Birds and Bees Talk (TBBT) programme, Reckitt, a global leader in consumer health,...
The state of Arunachal Pradesh in North East India is also known as the land of the rising sun as well as the land...
One of the greatest challenges facing humanity is the day when the taps run dry. While many grapple with the basic need for cooking,...