Sustainability is a Differentiator, say Indian firms: Report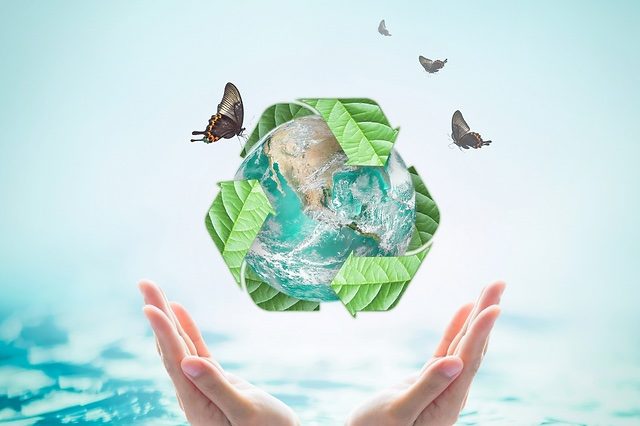 According to 51% of Indian businesses that took part in a recent poll, sustainability is a crucial differentiator. Only 19% of the organisations in the nation claim to be prepared for the future.
A survey published last week by Vodafone Business reveals that sustainable practices are seen as a competitive advantage by high-performing businesses. An annual report produced in collaboration with B2B International, the Vodafone Business Fit for the Future worldwide research initiative, was launched in 2019.
Vodafone Business Fit for the Future Report
The report talks about how global business leaders feel and behave regarding resilience, innovation, and sustainability. 3,101 businesses from 15 different countries were included in this year's poll, including 748 from the Asia-Pacific (APAC) area. Businesses that are deemed "Fit for the Future" perform well on metrics including speed to market, acceptance of change, thorough strategic planning, and receptivity to new technology.
What are FFTF Companies?
According to the Vodafone Business Report, Fit for the Future (FFTF) firms are those who have technology roadmaps in place to alter their working practices and are aware of the ability of technology to address business difficulties. Their tactics are well-defined, well-researched, well-funded, and well-measured. They are aware of the factors influencing their industries and, when necessary, enlist the aid of influential thought leaders. Additionally, they are flexible, viewing change as an opportunity and responding rapidly to emerging trends to enter the market before competing with businesses.
These businesses have profited from making an effort to adopt and implement FFTF techniques because they have reported superior financial results. Compared to 46% of non-FFTF enterprises, nearly 70% of FFTF firms are making more money now than they were a year ago. Additionally, 81% of FFTF companies predict increasing earnings over the next five years, compared to 62% of non-FFTF companies.
Despite being a minority globally, FFTF enterprises outperformed their European counterparts in the survey on average. 33 per cent of the companies surveyed in Singapore, 24 per cent in China, 22 per cent in Australia, and 19 per cent in India received the FFTF designation.
Sustainability an important factor for the future
Less than half of APAC businesses say they are committed to being net zero, and only 24% say they have a well-developed plan to combat climate change, despite the fact that 70% of all APAC businesses consider sustainability to be vital.
Fit for the Future businesses are unique, though. These high-performing businesses prioritise their sustainability initiatives and see them as a source of advantage over rivals. This mindset is most popular in APAC, where businesses understand that sustainability is a key differentiation. Of the enterprises surveyed, 56% said sustainability was important there, followed by 51% in India, 42% in Australia, and 32% in Singapore. These figures were much higher than the proportion of American and European, Middle-eastern and African businesses that responded positively.
Although sustainability is a significant concern, there is a feeling that development may be slowing down. Most companies continue to concentrate on day-to-day concerns like meeting customer expectations for quicker service and higher quality. Furthermore, just a third (34%) of respondents claim that consumers are willing to pay more for goods and services that are ecologically friendly. Customers, therefore, demand that businesses implement sustainable practices without increasing their own expenditures.
This may help to explain why the number of companies considering decarbonisation a top priority has been flat since 2019, despite the fact that the same amount of businesses (21%) view sustainability as a vital component of their existence globally.
Those companies that have already included sustainability principles into their company planning are seeing major business benefits from doing so, despite the fact that APAC enterprises have not taken any definitive action on the issue. According to the survey, 74% of companies reporting increased earnings this year had explicit ESG programmes in place. Less than half (47%) of the companies that reported lower profits claimed they have such initiatives in place.
Many APAC businesses continue to go outside of themselves, particularly to the government, to address issues related to environmental sustainability. However, FFTF businesses in APAC are functioning independently, largely due to consumer needs. Compared to 55% for APAC enterprises that are not FFTF, 69 percent of FFTF companies in APAC claim that their clients want environmental sustainability. Their investors and clients are rewarding them. FFTF companies are not waiting for someone else to create the future, perhaps because they are also aware of their influence, particularly in China and India.