Sumit Deb, Chairman & Managing Director, NMDC talks CSR and COVID relief
NMDC is India's largest iron ore public sector enterprise. It has been one of the biggest CSR spenders among CPSEs, with a spend of Rs. 199.99 crores in 2019-20. Being a responsible Corporate Citizen, the Company (which stands for National Mineral Development Corporation), made a large donation of Rs. 155 crores for COVID-19 relief to the PM CARES fund.
In an exclusive interview with The CSR Journal, the company's new CMD (Chairman and Managing Director), Sumit Deb, talks about how NMDC seeks to add value to its CSR effort by aiming for eradication of illiteracy, poverty alleviation, infrastructure development in the surrounding areas of its Projects.
1. What is NMDC's take on corporate social responsibility?
NMDC operates mines in different parts of the country in the remotest areas like Bastar in Chhatisgarh. Mining production impacts the indigenous population of these areas, and depending on the area their needs are different. We think of CSR as a strategic tool to change lives of those directly impacted for the better.
We are mindful that CSR funds be spent in the most impactful and thoughtful manner, which would not only serve the community but also create a sense of pride amongst us as a team. We have a widely acclaimed consultative mechanism spanning nearly the whole spectrum of stake holders right from village/community level to District level and extending right up to State Government level coordination.
2. What are the focus areas for CSR?
NMDC has framed a comprehensive CSR policy for addressing its objectives, focus areas, organizational mechanism, guidelines for identifying CSR activities along with the implementation and monitoring strategies. The Company is investing substantially in developing social infrastructure such as educational institutes, sanitation, healthcare, drinking water, infrastructure development and employable skill development, integrated village development, etc. primarily in peripheral areas of its operations.
The Company classifies the CSR activities undertaken according to the focus area:
a) Education: 'Prayas – A Pursuit to Education'
b) Health: 'Niramaya – Towards Healthy Life'
c) Infrastructure: 'Prakalp – Creating Infrastructure'
d) Drinking Water: 'Payjal – Providing safe drinking water'
e) Skill Development: 'Kaushal – Skilling People'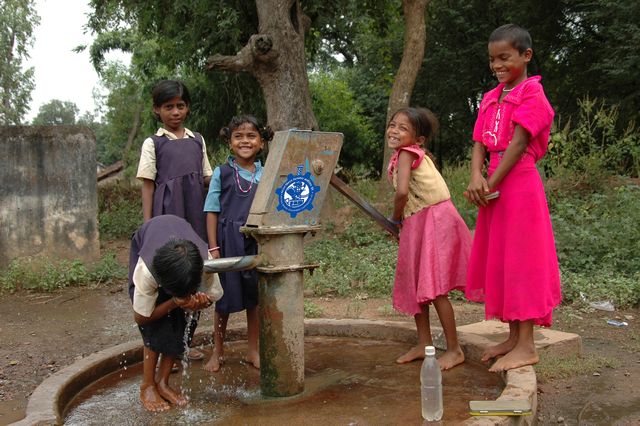 3. What measures has NMDC taken for battling COVID-19?
NMDC has donated Rs. 155 crores to PM CARES Fund for COVID-19 relief. Following PM Narendra Modi's call, employees also contributed one day's salary (totalling Rs. 1.25 Crores) to the same fund. The Company has given Rs. 1,000 thousand each to all contractual, daily salaried workers and trainees including their regular employees to meet expenses for preventing COVID-19.
We spent Rs. 60 lakhs in the district of Ballari, Karnataka on procuring beds and oxygen line extensions to a COVID-19 designated District Hospital. The Company has contributed Rs. 50 lakhs to the Hyderabad Police Commissioner, Hyderabad City to enable police authorities to procure PPE kits and other allied material for prevention and containment of coronavirus.
We are engaging tribal women of naxal-hit Dantewada in production of masks and sanitisers. More than 1 lakh masks and hand sanitizers made by them were distributed to our personnel and Corona Warriors. We have the technology to close gaps in patient care at our project hospitals in remote areas of South Bastar, Chhattisgarh, through video conferencing. We are organising free health check-up camps at all NMDC townships in Chhattisgarh, Madhya Pradesh and Karnataka.
Milk is an essential item in the lockdown and we have ensured its uninterrupted supply in our Project townships and nearby areas through tie-ups with local villagers under Bailadila Kamdhenu CSR scheme. NMDC is distributing food grains to villagers under Anna danam initiative of GoI in Bailadila iron ore mines, Steel Plant at Nagarnar (Chhattisgarh), Donimalai iron ore mines and plant (Karnataka) and Diamond Mining Project (Panna in Madhya Pradesh). More than 50,000 relief packages consisting of food grains and other necessary items were distributed to needy families.
Our personnel have taken up sanitation drive in residential areas, public buildings, market places, hospitals, RO plants at our townships in Chhattisgarh, Madhya Pradesh and Karnataka. Highlighting the concern, NMDC's Project teams are also working towards raising awareness among the local villagers. Mist fogging decontamination drive has been initiated in the townships and surrounding villages.
4. What is project Prayas about?
'Prayas – A Pursuit to Education' is a Literacy and Education-based initiative that is nearly two decades old. A significant percentage of children residing in communities around NMDC Projects were not even having access to primary education due to lack of quality educational infrastructure in the region. We also noticed a high dropout rate among school-going children and a lack of access to technical/ professional courses. The prevalence of this difficult situation was more marked among the female student population, who had very few facilities to pursue higher education.
To help these children realise their dream, the CSR division launched the Prayas programme. 'Astha Gurukul' is a Residential School for children belonging to SC, ST & orphans. 'Saksham' is a school for differently-abled children at Dantewada.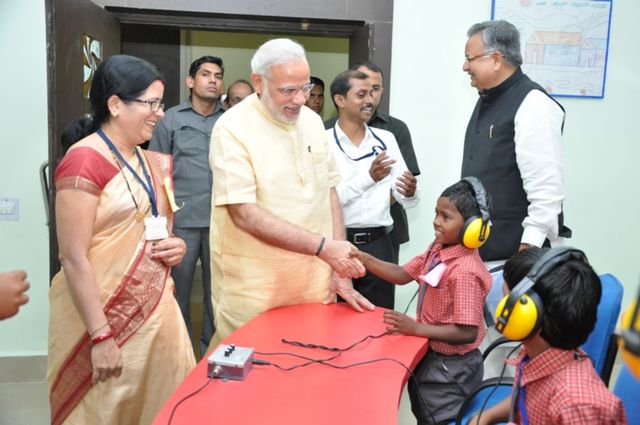 'Choo Lo Aasman' lends Tutorial Support along with regular schooling from class 9th to 12th for Tribal students aspiring to appear in Professional Competitive Exams like IIT/ PET/PMT etc. 'Ujjar' is a scheme to help 100 bright students to pursue higher education. NMDC provides financial assistance of upto Rs. 75,000 per student, per year, for 4 years. 'Lakshya' provides coaching to unemployed youth to appear for job oriented competitive exams.
5. Which are the skills development activities involved in Kaushal?
The programme 'Kaushal – Skilling people' is aimed at the emancipation of the backward communities residing around NMDC Project sites. The goal is to provide opportunities for local tribal youth and women in order to gain meaningful employment and for livelihood generation through skill development.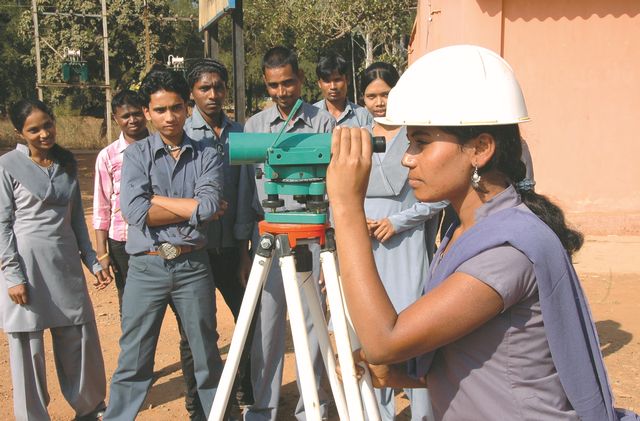 Skill development trainings for tribal women helps them in trades like vegetable cultivation, tailoring, Sisal Training, etc. Youth in Dantewada, Bellary, Bastar are trained in mining and steel sector-related skills. Kaushal is designed to improve their competitive capabilities and employability by imparting general and technical skills.
6. How does NMDC support Government initiatives?
We believe that there is a great need to supplement government efforts in every area of human development to facilitate faster progress of the country. NMDC is committed to the Swachh Bharat Mission and has taken up various activities in and around the project areas. Under the Swachh Vidyalaya initiative, we constructed 2089 toilets blocks across schools in Six Districts of Bastar Division in Chhattisgarh and in Panna District of Madhya Pradesh; along with 70 additional toilet complexes in Sukma District of Chhattisgarh.
It is the resolve of our Organization to support the Government in every possible way to accelerate Nation Building initiatives. NMDC partnered with the State Govt. of Chhattisgarh under the Nirmal Gram Yojana for providing toilets to village households of the Bastar region. As a result, more than 20,000 toilet units were constructed under the project across 107 villages of the Bastar region.
7. Who are your implementing partners for social initiatives?
NMDC follows a multi-pronged implementation strategy with regards to CSR initiatives. We always look for partners who can help us with the grassroot level implementation of the projects and this is where NGOs play their part. A huge segment of the CSR initiative is being implemented through NGOs and also through the anganwadi staff of the government. Some of the flagship CSR initiatives and being implemented by NMDC directly by way of novel schemes such as Shiksha Sahayog Yojana and the majority of the initiatives are implemented in partnership with service providers, State Authorities and in some cases, all the three partners put together.
8. How do you measure impact?
Social initiatives for overall development of the project areas have not only improved the socio-economic profile of the region but have also contributed towards mainstreaming of the local communities who have historically remained on the margins. This mainstreaming gets reflected in various aspects of daily life viz. better transportation facilities and connectivity to the outside world, enhanced aspirations especially of the younger generation to dream and achieve big by exploring opportunities for studying and working. NMDC has also commissioned impact assessment and social audit studies to measure the impact and assess the feedback from the stakeholders.