Spreading smiles marks the actual celebration of Navratri
Navratri, a festival when we come together with our friends, family members, relatives and neighbours to worship Goddess Durga across nine days. However, the celebration remains incomplete without spreading smiles. Hence, the actual celebration of Navratri happens when we donate food, clothes and necessities to the needy, the underprivileged, the homeless and the destitute as the festival is meant for everyone.
Joy of Giving
Talking about this, Souman Kumar Saha, Founder-member of Kolkata-based Sarodiya Charitable Trust told The CSR Journal, "We work in mainly in the districts of Kolkata, North 24 Parganas, South 24 Parganas, Bardhaman, Hoogly and Howrah, Birbhum and Purulia across West Bengal round the year. During Navratri and Durga Puja, we try to bring smiles on the faces of the elderly people mostly residing in old age homes, the homeless, destitute, the ailing and street children. We donate new clothes to these people along with groceries and daily essential items in the old age homes. During Durga Puja this year, we are providing lunch at the ole age homes as well as to at least 1000 homeless people including children. What is the use of wearing new clothes and visiting pandals if a hungry children is crying on the footpath? So, we urge everyone to come forward and make the festival happy for everyone."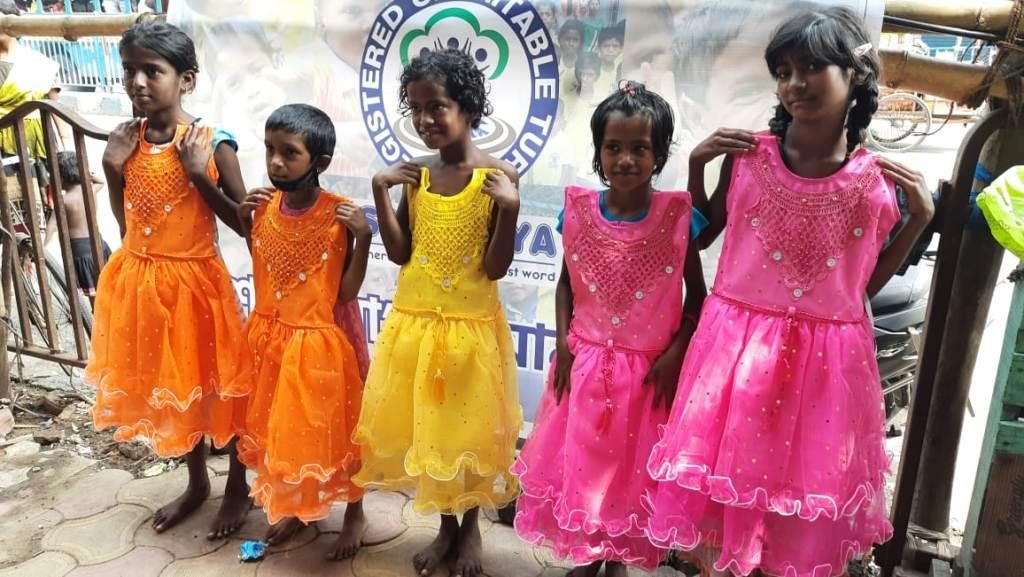 Shoury Reddy Singareddy, Executive Director of Telangana-based non-profit organisation Bala Vikasa shared, "We believe that Navaratri is about compassion and kindness as much as it is about celebration. There has been an upward trend in people wishing to spend their celebratory moments and festivities with those that are underprivileged to make them partakers in their joy. This practice of giving, which initially pivots around festivals, provides an individual with a personal experience of making a difference in someone's life. This bodes well in cultivating a larger 'culture of giving' which becomes part of people's way of living and engaging with those that are weaker than them. And it is something that we are taking very seriously. Cultivating the culture of giving among school students, women, farmers is something we do intensively as part of our programmes."
Skilling children
Gurugram-based Samita Halder is working for underprivileged children residing in and around Gurugram. She is associated with non-profit organisations like Robin Hood Academy and We Care Foundation. She enrols children coming from underprivileged backgrounds such as migrant labourers, abandoned and street children to Government and charitable schools, especially the school dropout ones. She also buys school uniforms and stationery for these children.
Talking about Navratri celebration by Robin Hood Academy, Samita expressed, "We try to make Navratri happier for underprivileged children mostly coming from Kotputli (Rajasthan). For occasions like Durga puja and Kali puja which happens around Diwali, 108 diyas are needed in every puja. An artisans market is organised in Gurugram during Navratri to Diwali. We teach these children how to make diyas, which are sold in this market. Children also sit in the stalls with us and sell their own handcrafted diyas to the customers. The money earned by selling diyas is used to buy new clothes for these children for Diwali."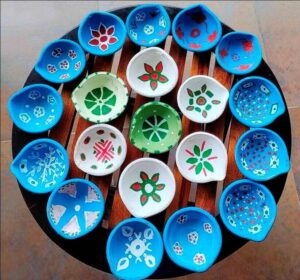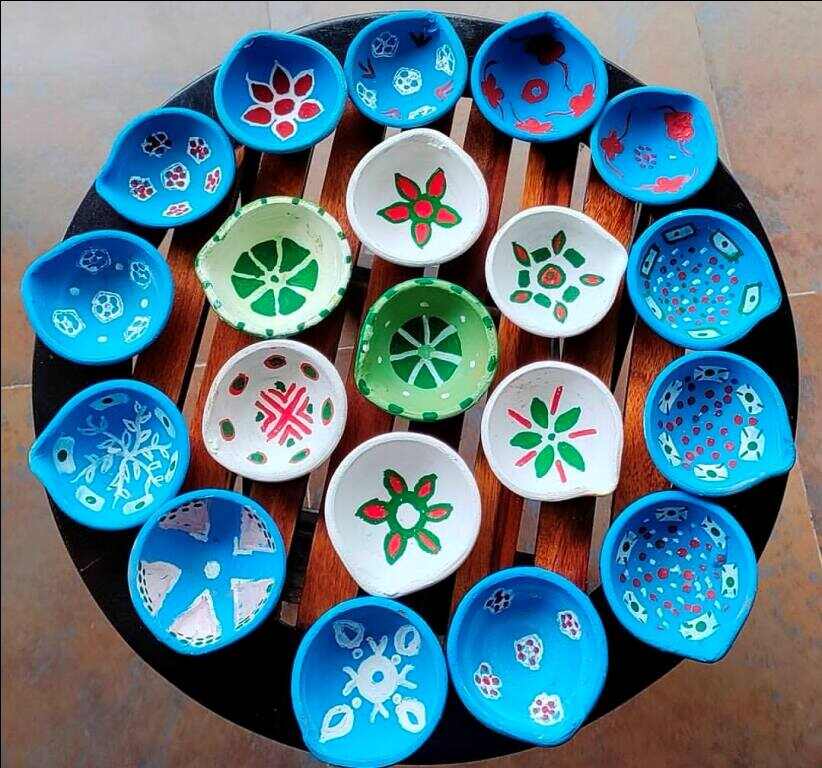 Ensuring nutrition
"As the festive season kicks off with Navratri, our students are making the most of the opportunity to connect with their community. They recognise the value of engaging with a large audience in a single location and are capitalising on the festive season to spread awareness on important issues such as the harmful effects of tobacco, the significance of proper nutrition, and the importance of taking care of one's mental well-being.
With the rhythmic beats of garba in the background, our students have taken a creative approach to their messaging. They have designed eye-catching dandiya sticks that effectively communicate the dangers of tobacco in a visually impactful way.
Armed with flipcharts and colourful posters, they are advocating for healthy alternatives to popular sweets, such as substituting sugar with raw jaggery in sabudana kheer and coconut ladoos. Additionally, our students share their experiences from the School Kitchen Garden where they have cultivated vegetables like arbi (colocasia) and cucumbers that are consumed during the fasting period, highlighting their nutritional benefits and providing innovative, healthy recipes. Our Health Monitors are committed to spreading the message of the importance of a balanced diet and affordable nutrition ideas, such as microgreens, to help create healthier communities. Their efforts are driven by a desire to bring joy and positivity to their communities, and we are proud to support them in their mission," expressed Tshering D. Bhutia, Sr. Vice President, Preventive Health Education Programme, Salaam Bombay Foundation.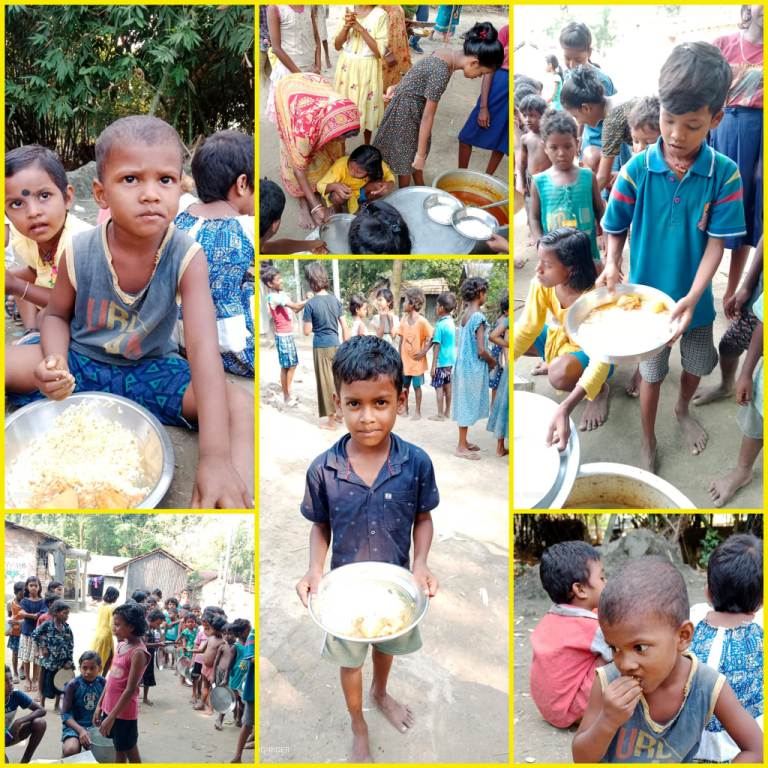 Ensuring nutrition for the homeless people and underprivileged children is a priority for Nilima WelfareTrust which operates in Krishnanagar district of West Bengal.
Mandira Acharya, Secretary, Nilima WelfareTrust, said, "We ensure that the children of nearby Adivasi para (tribal area) get new clothes for Durga Puja. We feed these children warm milk and biscuits round the year. But since this is festival time, we will also feed them with cakes and sweets. Also, with schools being closed due to Durga Puja, the children will not get their mid-day meal, so we will provide them with lunch. Their meal will comprise nutritious items like chicken, paneer and vegetables. We will also make them participate in events like General Knowledge Quiz etc during the festival days and award them with prizes to encourage them to study and learn. We distribute new clothes to the homeless abandoned elderly people residing at Krishnanagar railway station who we feed one nutritious meal daily. During festival days, sweets will be added to their patter."
Raising awareness
"Navratri teaches us how even the biggest problems can be overcome with strong faith. This Navratri, we are organising an awareness session on sexual and reproductive health with 1025 school going girls to bring smiles on the faces of the girl child.  Besides, free hygiene kits are being distributed to these girls. Apart from this, these girls are being made aware about cleanliness through various informative activities on the issue of WASH (sanitation).
Prasad programme will be organised with the slum dwelling children, under this they will be given satvik food.  Due to which these children will get a chance to come face to face with Indian culture and a smile will spread on their faces," expressed Dr SN Sharma Deepak, CEO of Rajasthan Samgrah Kalyan Sansthan (RSKS India).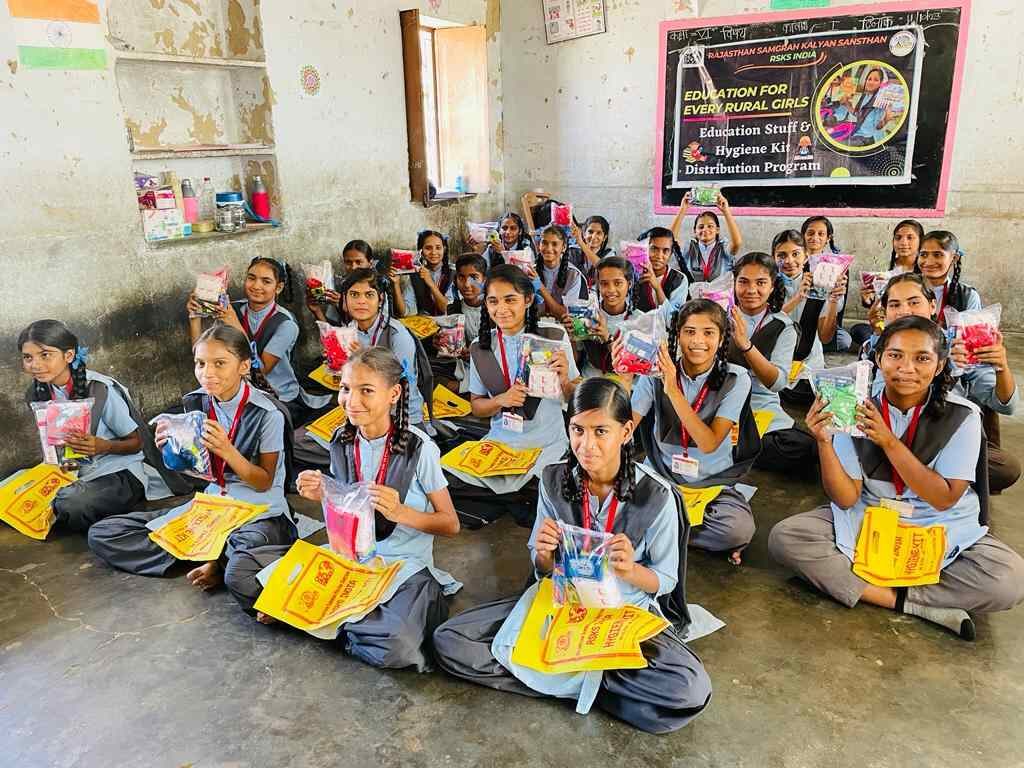 Ahana Bhattacharya can be reached at ahana@thecsrjournal.in