Smart villages bring CSR and government of India closer
69% of India's population lives in villages. With the reverse migration we are seeing right now, this percentage is set to increase in the coming months. The Union Ministry of Rural Development brainstormed with PM Modi and so was born the SMART Village programme in 2016. Officially called Shyama Prasad Mukherji Rurban Mission (SPMRM), its main objective is to make villages smart growth centres.
Govt. sets out to create smart villages
The programme was an ambitious attempt to transform rural areas into "Economically, Socially and Physically Sustainable spaces", or smart villages "which would trigger overall development in the region". As of now, 300 village clusters are adopted under SPMRM. Other than the efforts from Ministry of Rural Development, a significant number of state governments including Rajasthan, Andhra Pradesh, Telangana and Maharashtra have shown a keen interest in the notion of smart villages and are working on bringing making it a reality through public-private partnerships in CSR.
Energy security is the mantra in laying the foundation of smart villages. It enables development in agriculture, health care, education and skilling of rural communities. With a wide variety of solar, wind, biomass and biogas technologies now available at competitive costs, we are at the cusp of witnessing energy disruption and creating an abundant energy economy.
For rural energy supply and management, the element of 'smart' refers to creation and management of mini, micro and nano grids within the energy eco-system of a village or a group of villages. It is particularly relevant to rural areas with no or unreliable grid connectivity. These micro/ nano grids bring in the element of self-reliance in energy for the rural community and create a possibility of giving back the surplus to the grid. Developing a village with this approach can usher in a new developmental model. Two such cases are the smart villages of Chhotkei (Odisha) and Paniyara (Uttar Pradesh).
1. Paniyara turns Smart with ReNew Power CSR
ReNew Power, under its CSR initiative "Lighting Lives" in rural India is working on its commitment to ensure the fruits of development reach the most marginalised. The concept of SVARG (Smart Village Adopted by ReNew Group) was developed as a tool for a "Bottom-up approach" towards development ensuring

energy security as the driver for development

. Under SVARG, ReNew Power decided to adopt a village from one of the most prosperous yet underdeveloped states – Uttar Pradesh, where approximately 30% of the people live below the poverty line.
Various government reports indicate that around 99% of the villages in UP are electrified, of which only 60% of the households have access to electricity, with 3 to 4 households receiving electricity for less than 12 hours a day. One such village is Paniyara for whose inhabitants, access to electricity is a basic need. Availability of electricity and enhanced energy security would go a long way in transforming the lives of its residents – by improving education, catalysing women empowerment, creating livelihood opportunities for youth among other benefits, ReNew Power adopted and developed Paniyara over a period of 3 years as a "SMART Village" in 2016.
Paniyara village is a medium-sized village, located in Arajiline block of Varanasi district. According to the 2011 population census, it had a population of 1921. The major occupation there is agriculture followed by stray economic activities such as owning petty shops, with some inhabitants also working as labourers.
Key highlights of the CSR programme:
– Establishment of Community-based solar micro-grids; providing electricity to households, government schools and Aanganwadi centres
– Establishment of 'ReNew Edu hub' – an education centre with a career building model for children and youth; it imparts education using technology and promotes digital literacy
– Promotion of rural sports talent under ReNew Scholarship for Exceptional Talent (ReSET)
– Access to safe drinking water RO units in schools and Aaganwadi centres
– Training and information centre for farmers
Impact of SVARG
In 2016, two community solar mini-grid of 11Kw were installed in the village, through which 50 households were electrified. In 2017, ReNew Power installed three community solar grids in the village, through which 115 households belonging to economically weaker section were electrified. By end of August 2017, ReNew Power supported the installation of community solar grids of total capacity 25 kW in Paniyara, ensuring 100% access to electricity covering 165 households, two government schools and 2 Anganwadi centres. After the installation of these grids, the beneficiary households are getting regular electricity supply. This has reduced the household expenditure on purchase of kerosene. Children have additional 1-2 hours of study time at home. Local petty shops on an average have additional 1-2 hours of business hours.
With the installation of street lights, there is an increased sense of security among women and adolescent girls. With the electrification of local schools, one can see an increase in the attendance levels in the classes. As per the school authorities, the attendance in the schools has increased by 15% in a year. Besides ensuring access to electricity in schools, basic infrastructure has also been developed in terms of improved access to drinking water and sanitation. This has led to a decline in dropout rate by 5% in the academic year 2018 as compared to 2017.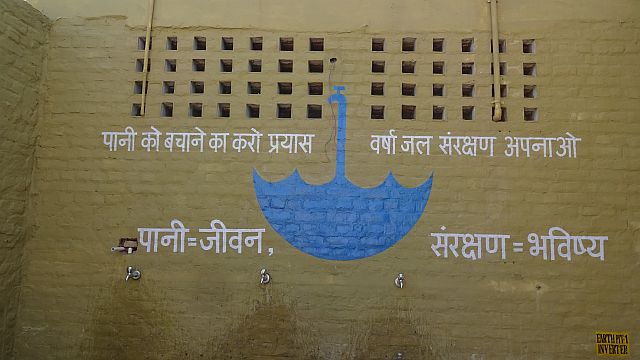 As a result of the CSR intervention of ReNew Power, the Government Primary School has been upgraded to "Model English Medium School" in the academic year 2018. With the establishment of Edu hub in 2018, children and youth of Paniyara and neighbouring villages have access to a basic computer course. Since its launch in June 2018, 90 children have completed this course. Buoyed by this positive response from the children, the course has now been extended to youth and adolescent girls. The programme also focuses on capacity building of local farmers; by promoting effective agriculture management practices.
Regular training sessions are organised in partnership with Indian Vegetable Research Institute, Department of Agriculture, Government of Uttar Pradesh. Around 700 farmers from Paniyara and surrounding villages have been part of these sessions.
2. Chhotkei, Odisha
Chhotkei village in Angul district of Odisha has emerged as the first smart micro-grid implementing village in India. The village gets a supply of 30 kWp (kilowatt, peak) solar power. Chhotkei has installed a Smart Nanogrid to meet the energy demands of 140 households, 20 streetlights, a temple, and three community centres. The village saves around 10 kWp which they set aside for day-time use in irrigation pumps and microenterprises to improve agricultural output, to enable value-addition to agriculture, and generate employment.
3. Dhanora, Rajasthan
Smart Village Dhanora is located in Tehsil Bari, district Dholpur of Rajasthan. Under this project, efforts are being made for sustainable development by providing basic amenities like sanitation, safe drinking water, internal roads, and tree plantation and water conservation. As for the economic costs in transforming the village, it took nearly ₹2.5 crores. This includes funds from the Gram Panchayat disbursed by the Central Government along with ₹20 lakhs raised over the years by the villagers themselves. The Coca Cola Foundation through its CSR wing donated ₹52 lakh, while Sun Pharma donated ₹5 lakhs and NGO

Eco Needs Foundation

contributed ₹15 lakhs. The local MLA and Member of Parliament gave ₹15 lakhs and ₹10 lakhs each.
4. Nandangram, West Bengal
Nandangram is a smart village in Itahar administrative block in Uttar Dinajpur district of West Bengal. In this village, gainful employment, education and health are together taken care of by the creation of Health, Education and Employment (HEE) centres. These centres are run by village residents who have links with the nearby city and a reasonable degree of organising capability as well as some land where they can practice adulteration-free agriculture.