Santanu Ghoshal, CSR Head, Schaeffler India: Our CSR projects are well aligned with seven SDGs
Heading the pan India corporate social responsibility for a globally respected international company calls for a special set of leadership skills. With his versatile exposure in organizational development, talent management, Human Resource transformation and employee engagement, Mr. Santanu Ghoshal is equipped to lead confidently in multiple roles. Not only is he the CSR Head at Schaeffler India, he is also Vice President of Human Resources and a member of the Executive Board.
Born in Kolkata, West Bengal, Mr. Ghoshal resides with his family in Pune. Mr. Ghoshal is an Engineering Graduate from the Bengal Engineering College and holds a degree in Personal Management and Industrial Relations from XLRI- Jamshedpur. He has previously held leadership roles in companies like Timken and General Motors.
Ask him what inspired him to focus on Corporate Social Responsibility despite a wealth of experience in Human Resources and Industrial Relations, and he says, "I find it mentally exhilarating when I spend time in any of our social projects, be it in Nitara, our project in Vadodara; in STEP (Schaeffler Technology Enhancement Program) centre in Hosur, or our rural development project in Satara. It's a sheer joy to experience the transformation of an underprivileged kid into a trained professional who is earning money and supporting his family. Or to watch a middle-aged physically challenged lady in a rural setting starting her own business, after her training at Nitara. It's difficult to express in words, you have to feel it. At Schaeffler, our employees are passionate about contributing to this journey."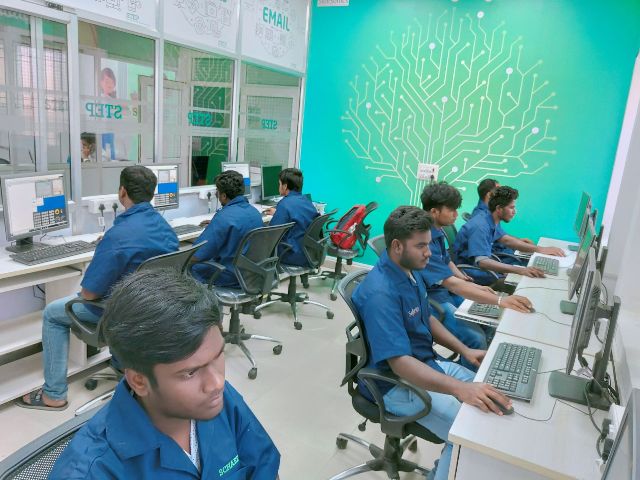 The Schaeffler Group is a global supplier to the automotive and industrial sectors. The technology company manufactures high-precision components and systems for powertrain and chassis applications as well as rolling and plain bearing solutions for a large number of industrial applications.The Schaeffler Group generated sales of approximately EUR 12.6 billion in 2020 and has around 83,900 employees in 50 countries. With innovative technologies, products, and services for CO₂-efficient drives, electric mobility, Industry 4.0, digitalization, and renewable energies, the company is a reliable partner for making motion and mobility more efficient, intelligent, and sustainable. Meanwhile, Schaeffler India Limited – which is part of the Group – is one of our country's major ball and rolling bearing manufacturers servicing the automotive and multiple core industrial segments. The company's manufacturing facilities are located at Maneja and Savli near Vodadara.
In an exclusive interview with The CSR Journal, Mr. Ghoshal talked about how they are enabling young innovators with their latest CSR program Schaeffler Innovator Fellowship Program 2021.
Q 1: What drew you to corporate social responsibility?
I strongly believe in inclusive growth. Our country is vast and diverse. I believe every citizen should contribute towards bringing social transformation in his/her own way. Society and community contribute to our upbringing and development in the early part of our life. I consider myself fortunate to grow professionally. I have a responsibility to give back to the community in my way.
Q 2: How does Schaeffler approach CSR?
Schaeffler is a purpose-driven organization. We care for the entire ecosystem where we are operating. It is in our DNA to ensure inclusive growth. I believe a mandatory CSR program is a gamechanger for driving social agenda. As responsible corporate citizens, we would like to do our bit in this movement. We are actively encouraging our employees to join the organizational agenda of social transformation.
We are equally motivated by the Indian ethos of Dharma as a key plank for organizational self-realization. We constantly strive to contribute, in our humble way, to the motto 'सर्वेभवन्तुसुखिनः– (May everyone be happy) and take up the cause of welfare of communities in which we operate. A constant goal of ours is to identify and implement innovative, scalable, and sustainable initiatives that can positively affect people's lives, especially the poor and the underserved ones.
Q 3: How does this carry into the CSR initiative HOPE?
Our CSR program – HOPE stands for Health Care, Occupational skill for Employability, Prevention of national heritage art and culture, and Empowerment of society. We wish to contribute to the all-round development of health, science, and culture.

Q 4: How is the company enabling young innovators with its latest CSR program?
Our CSR projects on Education and Skill Development focus to inculcate creativity, critical thinking, communication, and collaboration skills among school and college students. We also see CSR as a channel for empowering and

engaging the youth through Industry-Academia Collaboration

.
Recently, we launched Schaeffler Innovator Fellowship Program 2021 that aims to encourage the eco-system for social innovation. The winner will receive a fellowship grant. Additionally, they would also get an opportunity to be mentored at India's leading social incubation center. We believe Social Innovation and entrepreneurship is an important tool in enabling the national development and poverty alleviation
Q 5: Tell us about your Covid-19 relief and healthcare activities on a local and global scale during the pandemic?
Schaeffler India Ltd. extended generous assistance and support to the government during the pandemic in India. As Pune was one of the worst-affected cities, we provided INR 60 lakh to Pune's administration for setting up an ICU. Furthermore, the company and employees donated PPE Kits worth INR 1.4 Crores to primary healthcare centers and local municipalities in Hosur and Vadodara districts.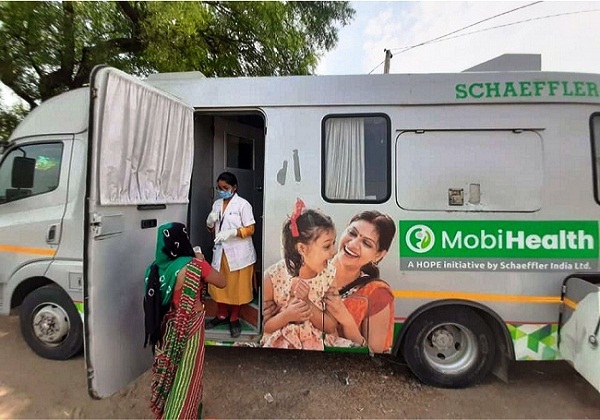 Through our Mobile Health Care Unit initiative, we conducted health awareness drives during the peak COVID season in Maneja, Savli,and Talegaon regions. Both, the National Disaster Response Force Team in Vadodara, and the district health department in Pune lauded these initiatives. As the Covid pandemic is ongoing, Schaeffler India is supporting both private and government institutions in the war against this disease.
Q 6: What are the core areas for your corporate citizenship activities in India?
Delineating our responsibility as corporate citizens, we at Schaeffler are committed to operating our business in an economically, socially and environmentally sustainable manner. At the same time, we endeavour to reach out to different sections of the society, with socially relevant projects, that benefit these communities to enhance the quality of their lives. These initiatives are as framed within the purview of Schedule VII of the Companies Act, 2013.
Q 7: What was the company's CSR spend last year? How does the CSR committee monitor compliance?
Schaeffler India invested INR 10.2 crore last year on its various CSR initiatives.
The CSR Committee provides oversight and guidance on CSR performance and monitors compliance with the CSR Policy, commitments, and the applicable provisions. We also have dedicated CSR team who is responsible for overall program monitoring and evaluation under the guidance of the CSR Committee.
Q 8: What are your views on the UN Sustainable Development Goals?
These goals focus on mobilizing efforts globally to end poverty and create a life of dignity and opportunity for all. For India to successfully achieve the SDGs, we must have a well-aligned collaborative network between the government, private sector, and civil society.
Q 9: Do your CSR goals align with the SDGs?
Our CSR programs align with government priorities, such as Skill Development, Health & Hygiene, Water Conservation, and Enhancing Education Quality. Shared value creation is the core purpose driving our community initiatives. Currently, our CSR projects are very well aligned with the 7 SDGs out of 17 goals stated by the United Nations.