Sanitation and Adolescent Girl Empowerment at the Forefront of Dasra Philanthropy Week 2016
India's leading nonprofits, foundation heads and philanthropists came together to discuss, debate, build awareness and spark collaborations for India's critical development issues to improve the life chances of those living in poverty. The 7th edition of the conference revolved around the theme of 'Collaborative Giving: The Next Frontier for Indian Philanthropy' and presented innovative models of social change from sanitation, health, and adolescent girls' empowerment.
For development and growth in India to be truly successful, these three areas play a pivotal role. Over 150 corporate leaders, sector experts and senior NGO representatives met to discuss India's critical development issues and high-potential solutions.
The discussions revolved around CSR effectiveness, non-conventional sanitation financing mechanisms, and sanitation for adolescent girls among others. Panels such as 'Is Swachh Bharat Working?' drew on the experience and perspectives of Government, non-profit and private sector leaders to discuss the effectiveness, successes, challenges and way forward. Dasra launched the report 'Dignity for Her' that focused on empowering India's adolescent girls through improved sanitation and hygiene.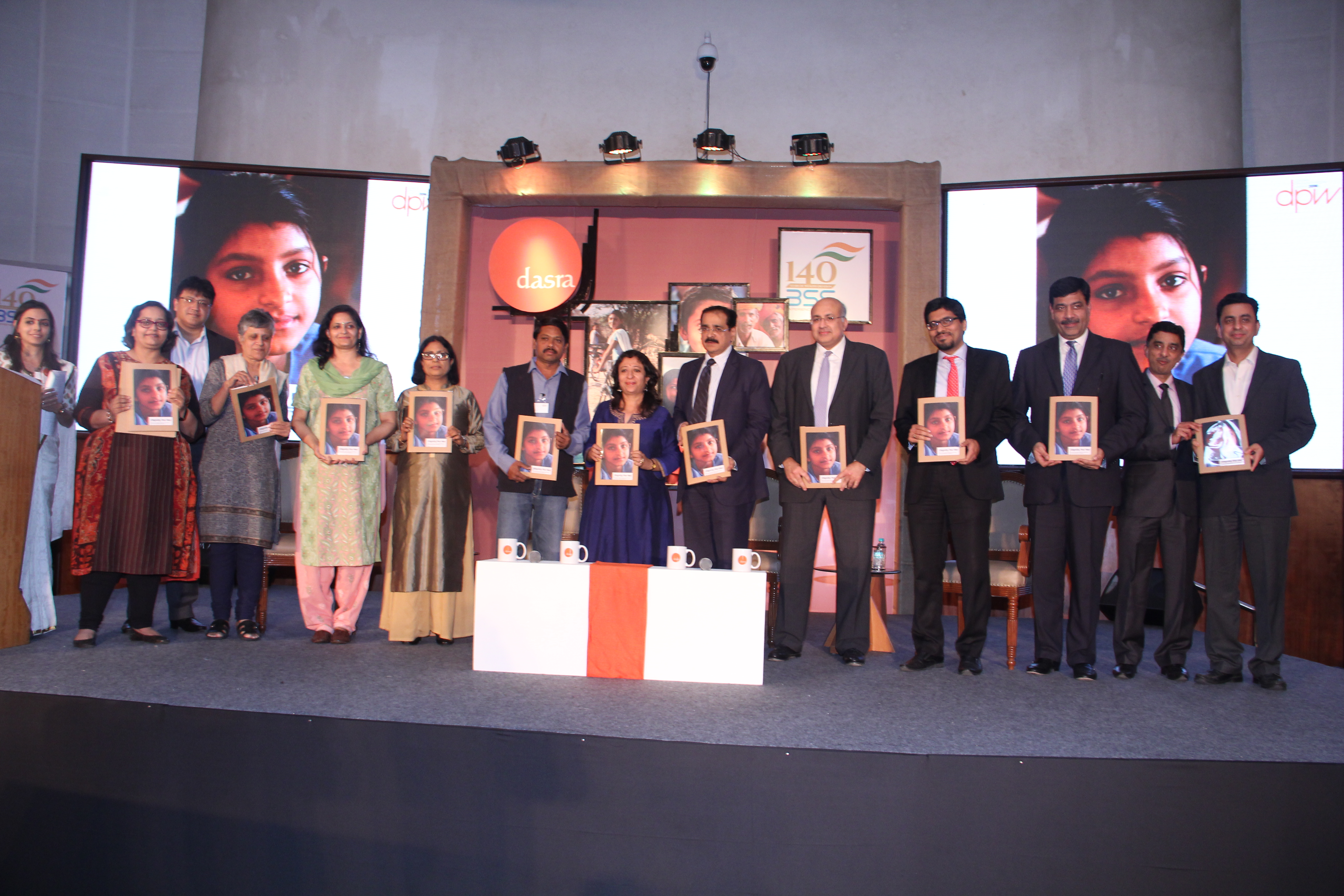 The report has provided various recommendations and feasible guidelines. It advocates the need to understand adolescent girls as critical end users rather than beneficiaries of sanitation and hygiene services.
Businesses tend to target markets that are more likely to adopt their offering. Therefore to target adolescent girls to boost India's sanitation hygiene and achievements. Thirdly, to break the unruly taboo associated with menstruation.
The necessity to move beyond the "menstruation hypothesis", as girls even when not menstruating, exhibit psychological stress due to lack of privacy with inadequate access to toilets. The report found that 63 million adolescent girls in India lack access to private toilets; 70% of girls have never heard of menstruation before getting their first period. In a patriarchal society like India, spending decisions affecting girls' sanitation and hygiene status are made by male members of the family.
Consequently, it is vital to engage rather than alienate boys and men in addressing girls' sanitation needs. Lastly and most importantly, to build data for the social sector from the ground as there is a need for consensus building across donors and non-profits. To speak a common language and make data of a common vision, available in the public domain for all stakeholders.
The philanthropy week concluded on March 5 amidst engaging conversations with stalwarts of philanthropy who shared their views on collaborative giving and the impact created on the ground.
Women philanthropic leaders Nisa Godrej from Godrej Industries and Aditi Kothari from DSP BlackRock Investment Managers shared their personal philanthropic journeys and their reasons to support certain causes. Other prominent speakers at the conference included, Thomas Vajda, U.S. Consul General, Rohini Nilekani of Arghyam, Madhu Krishna from the Bill and Melinda Gates Foundation, Naina Lal Kidwai from the India Sanitation Coalition, Kaku Nakhate from Bank of America, and Nobel Peace Laureate, Kailash Satyarthi.