India is a diverse country with varied cultures, art forms and traditions. These bring richness to the living, life and lifestyle. It reflects in arts and handicrafts that imbibe rich history, aesthetics and exquisite designs. Since the ancient times, traditional art and handicraft industry has been providing employment and livelihood opportunities. In the modern times, it is also recognized as one of the drivers in creating inclusive job opportunities and helping in sustainable development. However with the onslaught of fast paced mass scale production methods, survival of the traditional arts and handicrafts are at stake.
The aim of the article is to provide current status, importance to the Indian economy and steps to promote traditional arts and handicrafts under Corporate Social Responsibility Act.  The discussion topic is mentioned in item (v) under the Schedule VII of the Companies Act, 2013, "Protection of national heritage, art and culture including restoration of buildings and sites of historical importance and works of art; setting up public libraries; promotion and development of traditional arts and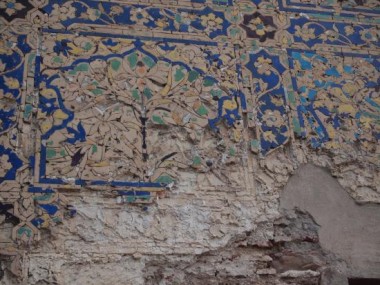 The handicraft sector is the second largest and is next to agriculture in creating employment and livelihood opportunities in rural India. It is the largest decentralized and unorganised sector. It is also important to note that the traditional art and handicraft artisans form the backbone of the non-farm rural economy. However, over the years, these traditional art forms and handicrafts have lost their demand in the market and artisans have taken up alternative means to support their families.
In, Young India, published in May 1919, Mahatma Gandhiji, the Father of the Nation, expressed his anguish on the plight of handicrafts and the lack of attention paid to the indigenous industry in the country by saying that, "The mesmerism of markets has well-nigh completely gripped our imagination. The result is both obvious and inevitable. We are deliberately pushing our unique industrial arts and the hereditary craftsmanship to extinction". Gandhiji also provides answers to the age old issue by saying, "They merely require the recognition and encouragement. But if that is not immediately forthcoming it will be too late. We shall then be guilty of strangling them with our own hands". Though the government, private, and non-profit organizations have played a major role in trying to revive the handicraft industry but things have not changed much over last century. However times are changing and the change seems to be good for a reason. Corporate Social Responsibility (CSR) under Companies Act, 2013 provides required respite to infuse the support for revival of traditional arts and handicrafts in India.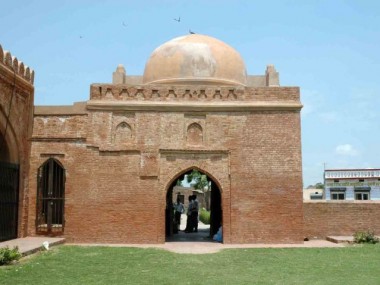 The author suggests three key steps to rescue and revive traditional art forms and handicrafts under CSR initiatives. First, it is a herculean task, needs humongous efforts and certainly not a single corporate's engagement would help revive the dying arts and handicraft sector. Therefore a corporate could zero down and concentrate on one single form of art or craft to support. It may be too tough for a corporate to zero down on one specific form but there are many not-for-profit and social enterprises in this sector that could facilitate the process. A corporate could also decide a specific art form and handicraft based on its geographical location and employee referrals. There are good number of employees in every corporate with great sense of creativity and artistic flavour.
The second step in this direction is to patronage artisans and products. However the word of caution should be taken that it is not about domestic versus foreign product. It's more about the protecting and promoting India's rich heritage and culture. It is equally important to note that domestic employees appreciate company's efforts. A company could help by setting up exhibitions, in their domestic and global locations, to perform arts and showcase crafts. These help create platforms and marketing opportunities to showcase their talent and exhibit their craftsmanship to a wider consumer base. It is also a unique business model to create direct market linkages from artisan to consumer.
Thirdly, it is a competitive world outside and it critical that artisans are exposed to self-reliance and sustainable practices to preserve arts and handicrafts. Educating customers is an integral part of revitalizing the traditional arts and handicraft industry and company employees could be their customers. It would be ideal to sponsor in building online marketing channels for these art forms. These help connect buyers and sellers directly online. In a move to build solidarity and camaraderie among its employees, most companies encourage celebration of ethnic day by asking them to wear traditional. Companies could walk an extra mile in making it more explicit endorsement to handwoven. It would be a great service to the hard working artisans.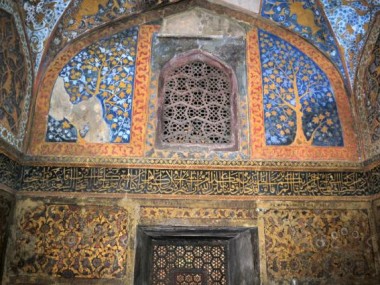 Companies could support in conducting workshops for prospective customers, existing employees and school children. These help increase awareness about various art forms and artisans also understand expectations from the contemporary and future customer base. It would not be difficult for companies to adapt handicrafts as a gifting practice. A company could host artists during workshops, annual events and support in fundraising activities to reach out to a variety of supporters. There's always festive time in India and people spend on rich colours, clothes and utilities. It would be encouraging to set-up craft kiosks within office premises to spread awareness about the arts and handicrafts.
The author is hopeful that these steps would help in revitalize and develop traditional art and handicraft regains its full potential. It is important these become a part of our daily life and these initiatives under CSR can help boost the lives of millions of artisans in the country.
The author, Nirbhay K is a CSR professional and an IIT alumnus. He can be reached at: aarambh.samaavesh@gmail.com
Thank you for reading the story until the very end. We appreciate the time you have given us. In addition, your thoughts and inputs will genuinely make a difference to us. Please do drop in a line and help us do better.
Regards,
The CSR Journal Team