Home
Editor's Pick
Prime Minister Narendra Modi inaugurates metro lines and other projects in Mumbai
Prime Minister Narendra Modi inaugurates metro lines and other projects in Mumbai
Prime Minister Narendra Modi visited Mumbai to inaugurate Metro Rail Lines 2A & 7 worth around Rs 12,600 crores on Thursday. The Prime Minister enjoyed a metro rail ride and interacted with youngsters inside the train.
The metro line 2A connecting Dahisar E and DN Nagar (yellow line) is around 18.6 Km long, while metro line 7 connecting Andheri E – Dahisar E (red line) is around 16.5 Km long. The foundation stone of these lines was earlier laid by the Prime Minister in 2015. During his visit to Mumbai on Thursday, the PM tweeted pictures from his metro ride and wrote, "On board the Metro, which will boost 'Ease of Living' for the people of Mumbai."
Governor of Maharashtra Bhagat Singh Kohsyari, Chief Minister of Maharashtra Eknath Shine, Deputy Chief Minister of Maharashtra Devendra Fadnavis, Union Ministers Piyush Goyal, Narayan Rane, Union Ministers of State, Members of Parliament and Ministers of Maharashtra Government among others were present on occasion.
Development of railways
The Prime Minister informed that work in 'Mission Mode' is being carried out across the country for the advancement of Indian Railways and Mumbai Metro and local trains will also benefit from this. He further said that the railway stations are being developed like airports, and one of the oldest railway stations in India, the Chhatrapati Maharaj Terminus is going to get a facelift as part of this initiative. He also added that the railway station will not be limited to services related to railways but will also act as a hub for multimodal connectivity.
"The main objective is to make better services available for the general public and create ease of traveling experience. All modes of transport, be it bus, metro, taxi or auto, every means of transport will be connected under one roof and this will provide seamless connectivity to all travelers," the PM said.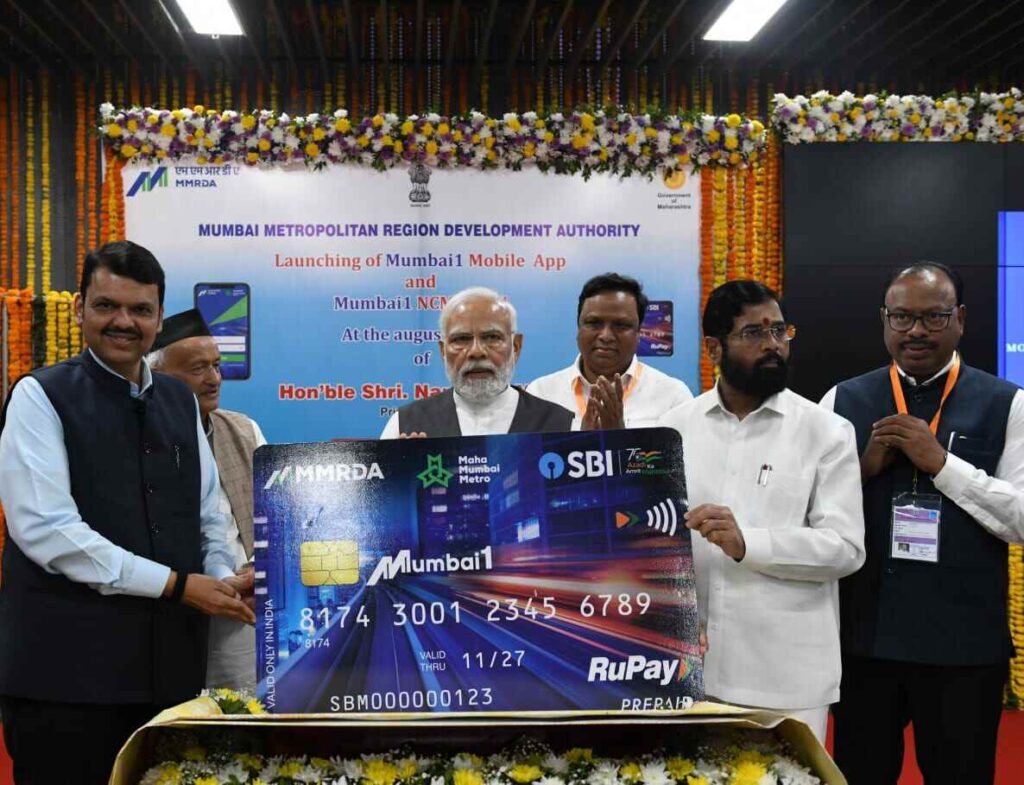 Mumbai to get seven sewage treatment plants
Apart from inauguration of metro line on his Mumbai visit Thursday, the PM also laid the foundation stone of multiple projects worth around Rs 38,800 crores in Mumbai. These include seven sewage treatment plants, which will be built at a cost of around Rs 17,200 crores. These plants will be set up in Malad, Bhandup, Versova, Ghatkopar, Bandra, Dharavi and Worli. They will have a combined capacity of around 2,460 MLD.
He also laid the foundation stone for the redevelopment of Chhatrapati Shivaji Maharaj Terminus, inaugurated 20 Hinduhridaysamrat Balasaheb Thackeray Aapla Dawakhana, and concretisation project for around 400 kilometres of roads in Mumbai.
Redevelopment of CSMT
PM Modi laid the foundation stone for the redevelopment of Chhatrapati Shivaji Maharaj Terminus (CSMT). The redevelopment is planned with a view to decongesting the southern heritage node of the terminus, augmentation of facilities, better multimodal integration and conserving and restoring the world-famous iconic structure to its past glory. The project will be done at a cost of over Rs. 1,800 crores.
PM SVANidhi Yojana
Further, the Prime Minister also started the transfer of approved loans of over one lakh beneficiaries under PM SVANidhi Yojana.
Healthcare projects
In an effort to strengthen health care infrastructure in Mumbai, the Prime Minister inaugurated 20 Hinduhridaysamrat Balasaheb Thackeray Aapla Dawakhana. This initiative provides essential medical services like health checkups, medicines, investigations and diagnostics completely free, to the people.
The Prime Minister also laid the foundation stone for the redevelopment of three hospitals in Mumbai– 360-bedded Bhandup Multispeciality Municipal Hospital, 306-bedded Siddharth Nagar Hospital, Goregaon (West) and 152-bedded Oshiwara Maternity Home. This will benefit lakhs of residents of the city and will deliver top-class medical facilities to them.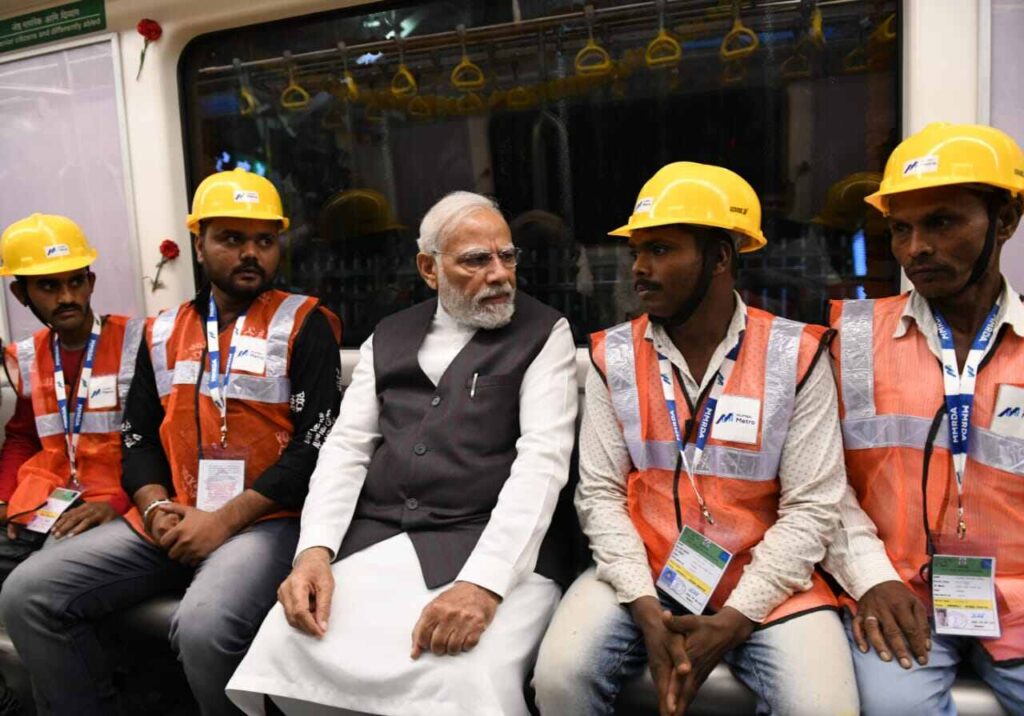 Road Concretisation Project
The road concretisation project for around 400 kilometres of roads in Mumbai, will be developed at a cost of about Rs 6,100 crore. A lot of Mumbai's roads face challenges of potholes severely impacting transportation. The road concretisation project is aimed to overcome this challenge and ensure fast travel. The project will also provide better drainage facilities and utility ducts will ensure regular digging of roads is avoided.
Mumbai's makeover
During his address to Mumbaikars, the Prime Minister informed that the city of Mumbai will get a 'kayakalp' (rejuvenation) in the years to come with the technological advancements of Mumbai Local, expansion of the Metro network, Vande Bharat trains and advanced connectivity faster than the bullet train. "From poor labourers and staff to shopkeepers and huge business owners, living in Mumbai will be convenient for everyone", he said. The PM also informed that traveling to Mumbai from the neighbouring districts will now become easier.
Role of urban local bodies
Highlighting the role of urban local bodies, the PM said, "There is no dearth of capacity and political will for the development of cities. Still, development cannot be realised in a city like Mumbai, till the time urban local body also has the same priority for rapid development. That is why the role of the local urban body is critical in the development of Mumbai."
While concluding the address, the Prime Minister told the street vendors, "I am standing with you. If you take ten steps, I am ready to take eleven."