Online learning for the underprivileged: Simple steps towards a brighter future
The pandemic has changed the world of education dramatically. The closure of schools and switch to hybrid model of learning have laid bare the existing digital divide. Underprivileged children, who don't have access to basic resources of online learning are now challenged by the perils of the pandemic and they deserve maximum attention.
According to the Education Ministry's report,

more than 2.9 crore children in India do not have access to digital devices

. The humongous challenge needs to be tackled efficiently by taking collective responsibility, through social engagements, innovation and creativity. India has shown the world how adversaries can be transformed into opportunities and taking simple steps to make online education accessible to all, can lead the country to a brighter future.
A major obstacle that has come to the fore in online learning is the lack of availability of smartphones, tablets, computers and internet connectivity. Here, transforming community centres or developing educational centres as

smart classes

for communities with internet facility, digital screens, phones and computers can solve the problem of unavailability of resources and provide better access to education.
Trained educators can facilitate learning through WhatsApp video conferencing in groups. Content-related videos covering the syllabus in a fun-interactive way can be shared amongst large groups with small interactive game activities. This can improve retention and can help in building the interest of students.
A video call can be initiated twice every week to learn about the progress of the kids. Other than that, worksheets can be given to the children who don't have access to smartphones. Children can develop keen interest in learning through these online sessions during the pandemic. They can even prepare minuscule DIY models using materials like match-sticks or other things available to them, to understand the concepts as explained in the videos they see.
These children can use their creativity to their best abilities and make their parents proud of their skills and talent simultaneously. The underprivileged children of construction workers can be supported by establishing day care centres at construction sites with access to basic amenities like water, proper shelter free of cost for their overall well-being.
Additionally, responsible citizens such as youngsters, working professionals and retirees should be encouraged to volunteer and join the cause as teaching assistants or tutors. They can add great value to the society by contributing their skills, life experience and knowledge by working for underprivileged children. Importantly, there is a need for better partnerships between academia, governments and social welfare organizations to make sure that no child is left behind in India's run towards progress.
A robust framework is required to address the digital divide, lack of infrastructure, lack of teaching materials and capacity building. Efficient and collaborative strategies should be chalked out to mobilize communities to check problems like children dropping out from schools, lack of skill-based training, and financial hurdles. Better partnerships can bridge the existing gaps and can improve the access to and quality of Early Childhood Education. Today, digitalization has accelerated growth and efforts should be made to reap maximum benefits of technology in making quality education accessible to all.
Views of the author are personal and do not necessarily represent the website's views.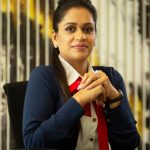 The author Dr. Payal Kanodia is the Trustee of the M3M Foundation and a director of M3M Group. A doctor by education and a mother of 2 young boys, Dr. Kanodia is driven by an ethos of sincerity, dedication and entrepreneurial skills and is committed to honouring deadlines while juggling between work and family life. Dr. Kanodia is a listed member with Royal Asiatic Society (Great Britain), English Heritage (UK) & Royal Society of St. George (England).She was awarded the prestigious Karmaveer Chakra(gold) award and conferred the coveted Karmaveer Global Fellowship instituted by #iCONGO in partnership with United Nations