Odisha train accident: Indian companies and non-profits extend a helping hand
India's deadliest train crash so far, the train accident which took place near the Bahanaga Baazar station in Odisha's Balasore district has shaken the entire nation. On the 2nd June, the accident involving the Shalimar-Chennai Coromandel Express, Bengaluru-Howrah Superfast Express and a goods train loaded with iron ore, has left 278 people dead and over 1000 passengers injured, as per latest figures. However, help started pouring in from every possible corner soon after the accident took place and India's top businesses are also not lagging behind.
Companies like Adani, Reliance and JSW Group have stepped forward to stand by families of the deceased in this hour of severe crisis.
Announcement by Adani group
Adani group chairperson Gautam Adani was the first one to extend a helping hand for the victims of the Odisha train accident saying the group will sponsor the school education of students who have lost their parents in the accident.
He tweeted on 4th June, "We all are deeply distressed by the Odisha train accident. We have decided that the Adani group will take the responsibility of the school education of the innocent people who have lost their parents in this accident. It is the joint responsibility of all of us to provide strength to the victims and their families and better tomorrow to the children."
Measures by Reliance Foundation
Nita Ambani-led Reliance Foundation announced a slew of measures aimed at supporting the people affected by the tragedy, both immediately and on a long-term basis. This includes offering employment opportunities to one family member of the deceased.
"In the wake of the tragic train accident in Bahanaga village, Balasore district, Odisha, Reliance Foundation extends its unwavering support and solidarity. We stand united in this time of immense sorrow, offering our deepest condolences to the families who have lost their loved ones.
Our prayers and thoughts remain with those who have been injured, and we hope for their speedy recovery. We stand committed to supporting the affected throughout their journey of healing and rebuilding.
Through the years Reliance Foundation has always stood with the nation through various disasters. Today we work to further support the families affected by this tragedy, to help them tide over this extremely painful time. #OdishaTrainAccident," tweeted the official Twitter account of Reliance Foundation on Monday.
Reliance Foundation's 10 relief measures include:
1. Free fuel for ambulances dealing with the disaster through Jio-BP network.
2. Provision of free ration supplies, including flour, sugar, dal, rice, salt and cooking oil, for the next six months to affected families through Reliance stores.
3. Free medicines for injured to support their immediate recovery needs; medical treatment for those needing hospitalisation due to the accident.
4. Counselling services for emotional and psychosocial support.
5. Providing employment opportunities through Jio and Reliance Retail to one family member of the deceased, as needed.
6. Provision of support aids to people with disabilities, including wheelchairs, artificial limbs.
7. Specialist skill training for those impacted to find new employment opportunities.
8. Microfinance and training opportunities for women who may have lost their sole earning family member.
9. Provide livestock such as cow, buffalo, goat, poultry for alternate livelihood support to rural families impacted by the accident.
10. Free mobile connectivity to a family member of bereaved for a year to enable them to rebuild their livelihood.
Talking about the train accident, Mrs. Nita Ambani, Founder & Chairperson, Reliance Foundation, shared in a statement, "It is with immense sorrow and a heavy heart that I extend my deepest condolences on behalf of Reliance Foundation to the families who have lost their loved ones in the tragic train accident in Odisha. As soon as we learnt about the accident, our specialised disaster management team was immediately deployed to facilitate the rescue effort on ground. Our team continues to provide round-the-clock aid and assistance to the injured.
While we cannot undo the suffering caused by the tragedy, we are fully committed to helping the bereaved families rebuild their lives and prepare for the future. With this as our solemn mission, we are announcing a 10-point programme to offer our unwavering support to those affected by this unfortunate incident. Our Foundation, along with the extended Reliance family, stands in firm solidarity with the affected communities during this difficult time."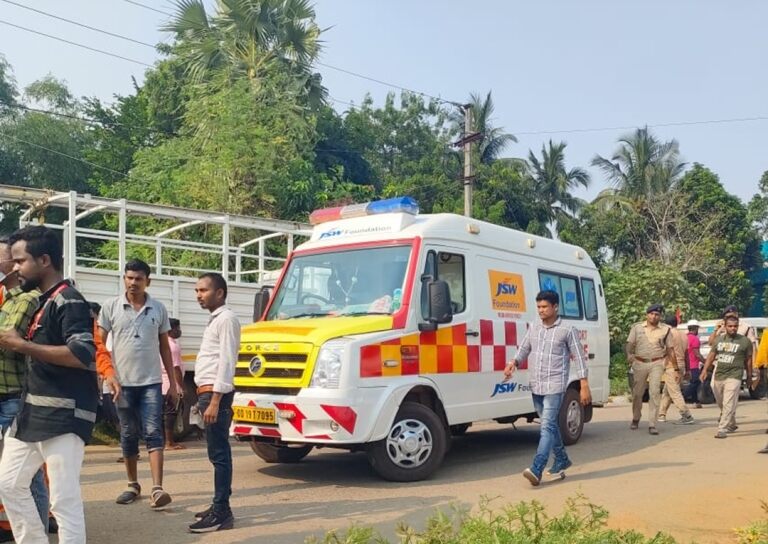 JSW Foundation at the spot
After relief measure announcements by Gautam Adani and Reliance Foundation, JSW Foundation, the social arm of JSW Group announced on Tuesday that they are providing immediate support at the accident spot.
"In solidarity with those affected by train accident in Odisha we are providing immediate support. Our team with NDRF & ODRAF are mobilizing medical aid, ambulances & supplies. Together we stand united, offering assistance to affected community. Wishing speedy recovery to injured," the official Twitter handle of JSW Foundation tweeted on Tuesday afternoon.
SBI Life eases claim settlement process norms for policyholder victims
Life insurance company SBI Life has announced that to mitigate the hardships of the claimants of SBI Life policies, they have taken immediate steps to ease the claim settlement process and documentation process which includes receiving alternate valid proofs of the claimants and support the family members of the deceased in this crucial time.
"While the rescue operation by the concerned authorities continue, the company has put in place measures and policies to immediately expedite the claim settlement process for providing financial relief to the policyholders who have been the victim of this tragic train accident and their family members. As the company promises to stand by its policyholders as well as their immediate family members, efforts are put in place to ensure our services reach the affected," reads the announcement.
The company has also set up a special help desk to timely respond to claims related queries and assist the claimants ensuring seamless claim settlement.
ICICI Prudential Life Insurance relaxes claims settlement process for victims
ICICI Prudential Life Insurance has announced that they have relaxed the claim settlement process for the families impacted by the Odisha train accident. The Company will also expedite the claim settlement to provide financial relief to those affected by the tragedy, they shared.
As per the announcement, the processing of death and health claims including those covered under the Pradhan Mantri Jeevan Jyoti Bima Yojana (PMJJBY), will be done on the basis of just three basic documents.
Documents required to settle claims:
Bank account details
Death certificate from municipal authorities. If death certificate is not available, list of deceased passengers issued by hospitals, government authorities or the police
Copy of valid address proof of the nominee
To assist with claim related inquiries, the Company has also set up a dedicated 24X7 helpline number.
Help from Ramakrishna Vivekananda Mission Barrackpore
Not just big corporates, several non-profit organisations have extended a helping hand in this hour of crisis. Ramakrishna Vivekananda Mission, a non profit organisation which runs a school in West Bengal's Barrackpore has announced that they are willing to take responsibility of all children orphaned by the accident.
"We, the Ramakrishna Vivekananda Mission, Barrackpore could take responsibility of all children free of cost who have become poor or orphan by recent train accident in Balasore, Odisha. Please inform it to all concerned. Email for contact rkvmsecretary@gmail.com," tweeted Swami nityarupananda on behalf of the charitable organisation.
Compensation by Indian Railways
Meanwhile, Indian Railways has announced a compensation for the family of the deceased and those who have been injured in the crash.
"Ex-gratia compensation to the victims of this unfortunate train accident in Odisha; Rs 10 Lakh in case of death, Rs 2 Lakh towards grievous and Rs 50,000 for minor injuries," tweeted Honourable Minister of Railways Ashwini Vaishnaw on the day of the accident.