Home
Header News
Day Three of Navratri: Celebrating Five Brave and Beautiful Women of India...
Day Three of Navratri: Celebrating Five Brave and Beautiful Women of India #WomenCan
The auspicious festival of Navratri is a celebration of the triumph of good over evil. The word Navratri is derived from the Sanskrit words Nav and Ratri which means nine nights.
On the third day of Navratri, devotees pay homage to Chandraghanta, which translates to "one who has a crescent moon on her forehead." Maa Chandraghanta represents a powerful symbol of bravery and beauty. On this day, let us remember the brave and beautiful women of India who have inspired millions through their grit and determination.
Sunitha Krishnan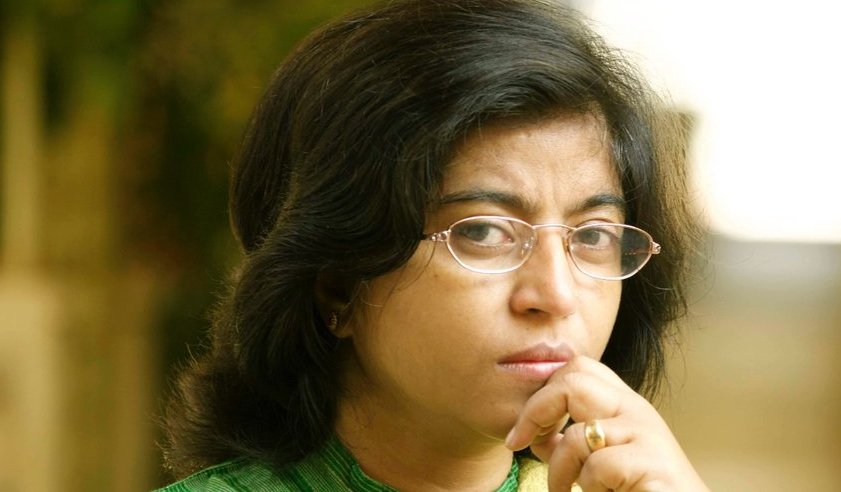 Sunitha Krishnan's life story is a testament to the extraordinary resilience of the human spirit. At the age of 15, her life took a harrowing turn when she was subjected to a brutal gang rape by eight men while she was dedicatedly working on a neo-literacy campaign for the marginalized Dalit community. This horrific incident marked a turning point in her life, altering her trajectory and sparking a passionate commitment to combating the dire social realities women face when forced into the dark abyss of sex trafficking.
The traumatic experience she endured could have easily consumed her, leaving her with scars both physical and emotional. Yet, Sunitha chose a different path—one driven by a fierce determination to bring about change, advocate for the voiceless, and offer hope to survivors who, like her, had their lives shattered by the cruelty of human trafficking.
Motivated by her own experience and fueled by empathy, Sunitha co-founded Prajwala, a non-governmental organization dedicated to rescuing, rehabilitating, and reintegrating victims of sex trafficking into society. Prajwala, which means "eternal flame" in Sanskrit, symbolizes the enduring spirit of these survivors and the unwavering commitment to their restoration.
Under Sunitha's unwavering leadership, Prajwala has emerged as a formidable force in the battle against sex trafficking in India. The organization's multifaceted approach addresses not only the immediate rescue and rehabilitation of survivors but also focuses on long-term reintegration, empowering survivors to regain control over their lives.
Sunitha Krishnan's passion and commitment to her cause have yielded remarkable results. Her organization has successfully rescued and rehabilitated thousands of women and children who had fallen victim to the horrors of sex trafficking. She has not only saved lives but also given survivors the opportunity to break free from the clutches of exploitation and rebuild their futures with dignity and pride.
In addition to her work with Prajwala, Sunitha Krishnan is an outspoken advocate for policy change and awareness on issues related to sex trafficking and exploitation. Her compelling speeches and tireless efforts have raised the profile of this grave issue both nationally and internationally, resulting in greater public awareness and policy changes aimed at eradicating human trafficking.
Sunitha Krishnan is a shining example of the bravery, resilience, and beauty that can emerge from the darkest of circumstances. Her life's work is a beacon of hope, illuminating the path to recovery and restoration for survivors of sex trafficking. Her story serves as a reminder that one person's determination can make a profound difference in the lives of countless others, inspiring us all to stand up against the darkness and work towards a brighter and more just future.
Sushmita Sen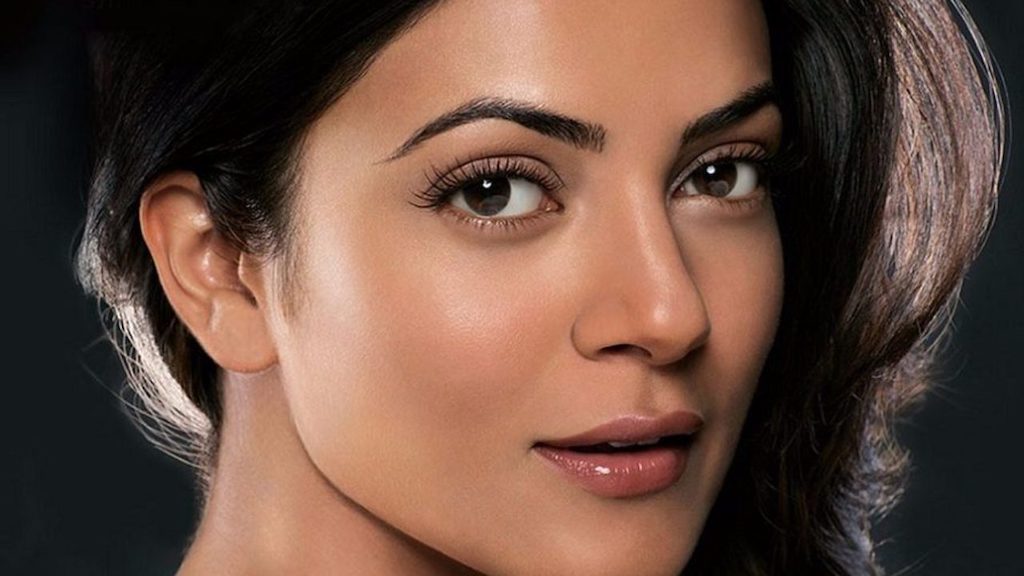 Sushmita Sen, the accomplished Indian actress and the first Indian woman to win the prestigious title of Miss Universe, catapulted to fame at a young age, capturing the hearts of millions with her grace, beauty, and intelligence. Her crowning achievement as Miss Universe could have paved the way for a life of glamour, luxury, and personal pursuits. Yet, Sushmita Sen chose a path less travelled, one that reflects her deep compassion and commitment to empowering the lives of others.
The decision that marked a profound turning point in her life was the unconventional choice to adopt two young girls. Sushmita welcomed them into her life, her heart, and her family, embracing the role of a single mother with open arms. This bold step was a testament to her enduring belief in the transformative power of love, compassion, and the importance of family, whether it be biological or chosen.
For over a decade now, Sushmita Sen has been navigating the intricate journey of single parenthood, setting an example for others while breaking down stereotypes in a society that hasn't always been kind to single mothers and children without parents. Her steadfast commitment to providing her daughters with a safe, stable, and nurturing environment is a testament to her unwavering dedication to their well-being.
The challenges of single motherhood are multifaceted, and Sushmita has faced them head-on with a spirit of resilience and determination. She has managed to create a loving home for her daughters and, by extension, for herself. Her choices, actions, and the strength of character she displays are an inspiration to women facing similar circumstances and to society as a whole.
In a world that often prioritizes conventional norms, Sushmita Sen stands as a symbol of empowerment, choice, and compassion. Her example demonstrates that motherhood, whether through biology or adoption, can be a remarkable and fulfilling journey. Her commitment to her daughters exemplifies the immense love and care that knows no bounds and recognizes the importance of providing a stable and nurturing environment for children.
Sushmita Sen's life story, from a glamorous beauty queen to a dedicated single mother, is a testament to the idea that true success is measured not just by personal achievements but also by the positive impact one can have on the lives of others. Her choices remind us that while fame and glamour may open doors, it is the heart's compassion and the willingness to embrace the unconventional that truly defines one's legacy. Sushmita Sen continues to inspire individuals to live authentically, nurture their families with love and care, and blaze their own unique trails, irrespective of societal norms or expectations.
Viji Penkoottu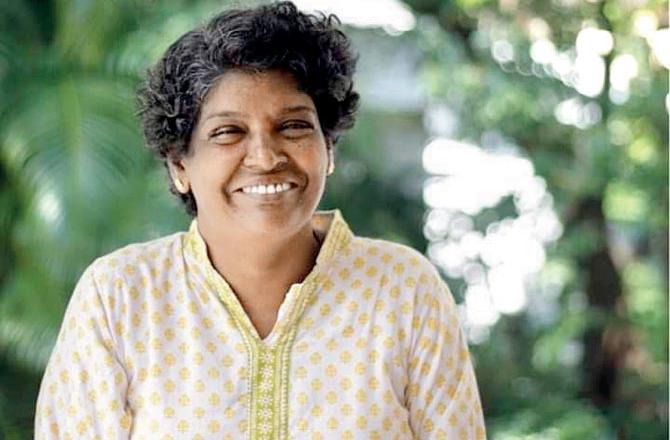 Viji Penkoottu, a human rights and women's activist hailing from the state of Kerala, has emerged as a prominent figure in the fight for dignity and basic human rights for women. Her unwavering commitment to justice and equality led her to undertake a remarkable journey, known as the 'Right to Sit' struggle, in the bustling city of Kozhikode.
The struggle unfolded in the busy marketplaces of Midhayitheru and SM Street in Kerala, where women were subjected to inhumane treatment. Basic human rights, such as the right to sit or access to toilets during working hours, were denied to women labouring in the shops and malls of the area. This practice, unfortunately, was not confined to Kozhikode alone but was widespread in various parts of Kerala, where women were routinely denied their fundamental rights while at work.
Fueled by an unwavering commitment to justice, Viji Penkoottu decided to take matters into her own hands. She recognized that the time had come to bring about a significant change in the treatment of working women, and she understood the importance of uniting their voices to demand justice. In a momentous move, Penkoottu founded an all-women's trade union dedicated to advocating for the basic rights of saleswomen. This initiative marked the beginning of a profound struggle that would span eight long years.
The 'Right to Sit' struggle was marked by resilience and determination. Viji Penkoottu and her fellow activists took to the streets, organizing protests, and engaging in dialogues with authorities, all in an effort to ensure that working women received the respect and dignity they deserved. Their tireless efforts, as well as the support of countless others who believed in the cause, ultimately bore fruit.
In 2018, the Kerala Shops and Commercial Establishments (Amendments) Act was passed, signifying a historic turning point in the struggle for women's rights in the workplace. The new legislation brought about significant changes, including the introduction of flexible working hours and the provision of a place for women to sit while working. These amendments ensured that women were no longer subjected to inhumane working conditions and had the basic amenities necessary for their well-being and comfort.
Viji Penkoottu's remarkable journey, from a passionate activist to a catalyst for legislative change, serves as an enduring symbol of the power of collective action and the indomitable spirit of those who champion the rights of the marginalized. Her dedication to improving the lives of working women and her relentless pursuit of justice exemplify the positive impact one person can have on an entire community. Viji Penkoottu's legacy will continue to inspire individuals to stand up for their rights, demand change, and create a world where equality and dignity prevail in every corner of society.
Arunima Sinha
Arunima Sinha's life journey is a testament to the incredible resilience of the human spirit and the extraordinary heights that can be reached when one refuses to succumb to adversity. Her life took a dramatic turn when, in a cruel twist of fate, she was pushed out of a moving train by robbers. This brutal act resulted in the loss of her leg, an event that could have easily defined the rest of her life with despair and limitations.
However, Arunima Sinha had a different vision for her future. She possessed an unwavering determination and an unbreakable will that defied the odds. Instead of allowing her tragic experience to become the sole narrative of her existence, she chose to embark on a journey that would leave an indelible mark on the world.
Arunima's dream was monumental – to climb the highest peak on Earth, Mount Everest. The idea of becoming the first female amputee to achieve such a feat might have seemed insurmountable to some, but for her, it was a goal that fueled her spirit. Her path to Everest was paved with challenges and obstacles that would deter even the most able-bodied climbers.
Sinha's training and preparation were rigorous. She faced physical pain, self-doubt, and the scepticism of others who questioned her audacious aspirations. Yet, with each challenge, she grew stronger, both in body and spirit. Her dedication and single-minded focus propelled her forward, and she made her way through each gruelling step.
Finally, on May 21, 2013, Arunima Sinha achieved what many believed to be impossible. She stood atop the world's highest peak, an amputee who had conquered Mount Everest. Her accomplishment was not only a testament to her physical strength but also to her indomitable will and unwavering determination.
Arunima's remarkable journey is an inspiration for all, transcending boundaries of gender, physical ability, and adversity. Her story teaches us that no matter the obstacles we face, with a clear goal, hard work, and an unyielding belief in oneself, the human spirit can overcome even the most challenging of circumstances.
Laxmi Agarwal

Laxmi Agarwal's life story is one of incredible resilience and unyielding courage. At the tender age of 15, her life took a horrific and life-altering turn when she became the victim of an acid attack, an act of brutality that left her physically and emotionally scarred. However, Laxmi's indomitable spirit and unwavering determination were not to be shattered by this traumatic event. Instead, she emerged from the depths of adversity as a powerful voice against acid attacks, determined to effect profound change and inspire others to do the same.
The day of the acid attack marked the beginning of an arduous journey towards recovery and transformation. While her physical scars were a constant reminder of the attack, Laxmi's spirit remained undeterred. Her inner strength was her shield against despair, and it fueled her resolve to not only rebuild her life but also to bring about justice for survivors and change society's perceptions of acid attack survivors.
Laxmi's journey from victim to survivor is a testament to the remarkable resilience of the human spirit. Her decision to face the world with unapologetic courage and confidence was a significant step towards changing not only her own life but also the lives of countless others who had suffered similar fates. She recognized that her survival was an opportunity to be a beacon of hope for those who needed it most.
With an unwavering commitment to making a difference, Laxmi Agarwal emerged as a prominent advocate for the rights of acid attack survivors. Her activism was not just about raising awareness; it was about tangible change. She became a catalyst for transforming the legal landscape in India. Laxmi's relentless efforts played a vital role in changing laws related to acid violence, leading to stricter regulations and penalties for acid attackers. Her activism aimed at not only seeking justice but also preventing further attacks by curbing the sale of acid, thus addressing the root of the problem.
Laxmi's journey has inspired others to stand up against injustice and discrimination, and she has given survivors of acid attacks a newfound sense of hope and purpose. Her advocacy work, courage, and determination serve as a stark reminder that the human spirit can endure and prevail even in the face of unimaginable hardship.
In addition to her legal and advocacy work, Laxmi Agarwal has used her platform to raise awareness and challenge societal norms surrounding beauty and self-worth. She has become a role model for countless individuals, emphasizing that true beauty lies not in one's appearance but in the strength and character of the individual.
Laxmi's story is a profound testament to the power of the human spirit to overcome adversity and create lasting change. Her unwavering dedication to the rights of acid attack survivors has had a profound impact on countless lives, and her journey continues to inspire individuals to rise above their challenges, embrace their inner strength, and contribute to the betterment of society.