Mumbai's vegan café contributing to give back to nature
We are living at a time when adopting eco-friendly practices are no longer a choice. At a time when the Earth is battling with over-exploitation and destruction of natural resources, pollution, global warming and climate change, it is time to wake up and act fast to save the planet, which is our only home.
Even though, things are easier said than done, a few people have started taking the initiative of giving back to the environment. By adopting eco-friendly and sustainable practices, they are also encouraging others to follow their footsteps.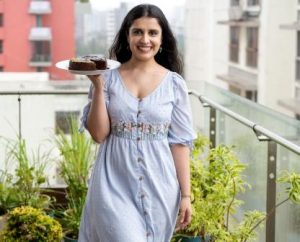 One such venture is Yogisattva, a plant-based, gluten free, and farm to fork café located in Bandra, Mumbai which is following practices like waste segregation and recycling, avoiding plastic and sourcing organic ingredients and avoiding food wastage. Yogisattva's Founder and Head Chef Raveena Taurani opened up to The CSR Journal about the same.
Avoiding food wastage
"We are mindful about following sustainable practices inside the café and trying to reduce food wastage. In terms of portion control, we only make enough for the day. We don't cook extra because we make in serving fresh food to our customers," Raveena told The CSR Journal.
Farm to fork
Yogisattva practices a farm to fork model where they source organic fruits and vegetables from local farmers thus avoiding pesticides and other harmful chemicals in their customers' food and at the same time helping the farmers.
Opening up on the same, Raveena shared, "We source organic vegetables from farmers across Maharashtra. A lot of our stuff comes from farms in Pune and other places which are easier for delivery. It is also about eating quality food that is grown in a non-chemical way, because they taste better and are not harmful for your health."
Waste management and recycling
Raveena is practicing recycling the entire wet as well as dry waste from her café. She informed, "We recycle all our wet and dry waste. The wet waste is composted. Among the dry waste, the vegetable peels go to the cows on the streets because they like to chew on them. The leftover granules from our coffee machine go into the planters of the café, because they are nutrient-rich and great for the soil. We also make a lot of almond milk daily for our coffees and smoothies. The leftover pulp from the almond milk goes into our granola. We have also tied up with an organisation called 5 Recycle which picks up all our boxes and stuff, because there is so much delivery of raw materials to the café for the ingredients. In a week, we gather so many cartons which they collect for recycling purpose."
Eco-friendly practices
Yogisattva began in 2015 on a small scale as a delivery kitchen from home while the café was started in January 2021. Other eco-friendly practices followed by the café include avoiding plastic water bottles and making their business cards with seed paper, which if planted, will germinate into a sapling.
"We have seed paper business cards. So, whenever we do exhibitions or events, people can learn the information and then plant the seed paper. Also, there is no bottled water at the café. You can only have filtered water that we fill for each table in a glass bottle. So, you can never buy water at our café because we do not keep plastic bottles. These are some of the ways in which we have adopted sustainable practices. Additionally, there are a lot of plants in and around our café," the founder added.
Vegan cuisine
'One of the most effective things an individual can do to lower their carbon footprint is to avoid all animal products… Just like veganism is the sustainable option when it comes to looking after our planet, plant-based living is also a more sustainable way of feeding the human family. A plant-based diet requires only one third of the land needed to support a meat and dairy diet. With rising global food and water insecurity due to a myriad of environmental and socio-economic problems, there's never been a better time to adopt a more sustainable way of living,' says The Vegan Society.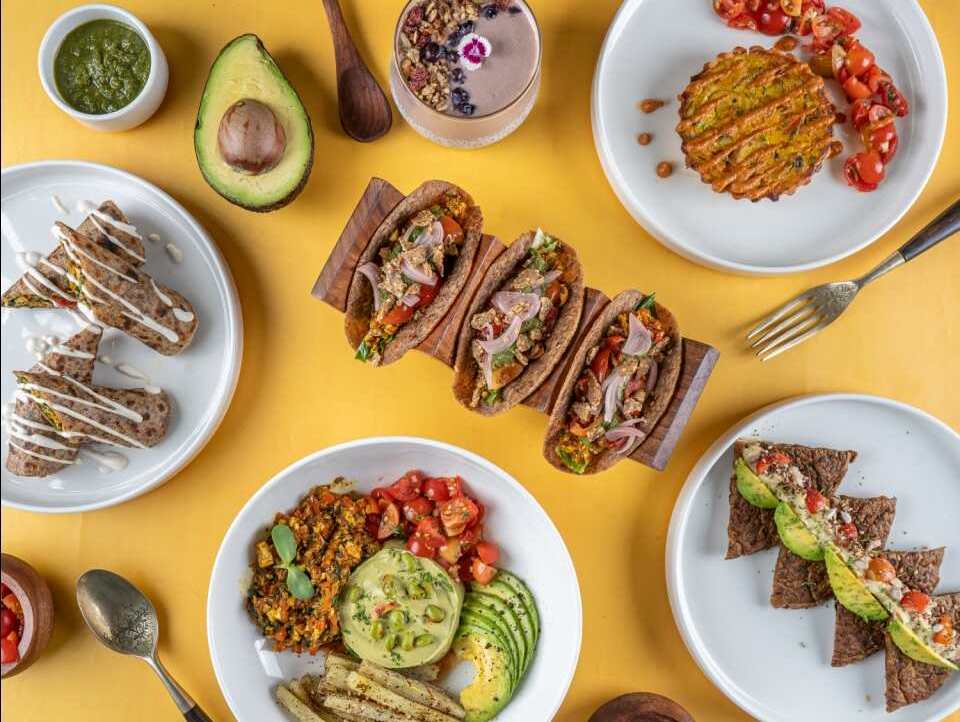 Food at Yogisattva is gluten free and completely plant-based, veganism being the closest to an optimum way of life for a sustainable environment.
Talking about their vegan cuisine, Raveena expressed, "Our cuisine is a reflection of the environment on your plate. It's about eating closer to nature, eating seasonal, local and organic. It revolves around eating food that would be easily available in nature, without being processed. The café has a strong influence of global cuisine and the food is vegan and gluten-free. So, you will find a little bit of Indian, Mexican, Lebanese, Asian and Italian food. We have really tried to make it wide."
Urging others to go green
Sharing a note on how other cafés and eateries can also follow eco-friendly practices, Raveena said, "In terms of eco-friendly, I think we all can be better at that. As a café there are so many other things which I would love to do going forward. But I believe in taking small consistent steps. So, I think it would be great if more restaurants can tie up with organisations that recycle waste. Also, we need initiatives like community-based composting where all restaurants can send their wet waste for composting. These could be great things to start with."