Go #LocalForDiwali by Purchasing these Local Home and Kitchen Essentials
Prime Minister Narendra Modi urged the citizens of India to be vocal for local and to promote 'local for Diwali' this festive season. He encouraged the people of India to participate in the festivities this year by purchasing local products. "Celebrating Diwali with local will give a new boost to the economy," he said. He further added that "Not only local identity will be strengthened, the people who make these local products, their Diwali will also brighten up more."
In line with this mission, in our Diwali series, The CSR Journal has decided to be vocal for local and promote local for Diwali.
Diwali calls for the redecoration of homes, which involves a lot of shopping of home décor and kitchen products. This Diwali, choose locally made home/kitchen essentials and support the movement of Atmanirbhar Bharat by going vocal for local.
1. MittiCool
Manshuk Lal Prajapati of Gujarat founded MittiCool to promote his sustainable invention of a fridge which requires no electricity. The MittiCool Fridge is made out of clay which keeps all the food items cool while maintaining its original taste. The fridge requires no electricity whatsoever, making it highly sustainable.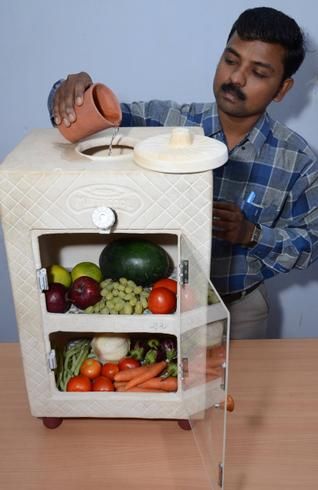 MittiCool also sells pans, pots, water bottles and other kitchen essentials made of earthen pots. One of the most famous products by MittiCool is its Non-stick Tava, which durable as well as good at maintaining taste and nutrition of the food being cooked on it. To purchase MittiCool products, click here.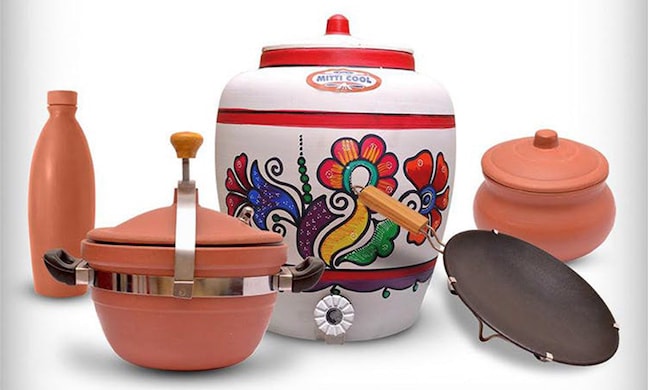 2. Imarim
Imarim started off as a hobby of mother-daughter duo, of painting on the old home items and transforming them into beautiful pieces of home décor. The Gurugram based small business is owned by Riti Jain Dhar and her daughter Maanya Dhar. Through Imarim, the duo sells upcycled items that have been hand-painted. These include decorative pieces like tea kettles, sculptures, wall art, coasters, notebooks, paintings, and coasters, among others. They also sell beautiful cushion covers fashioned out of old scrap fabric.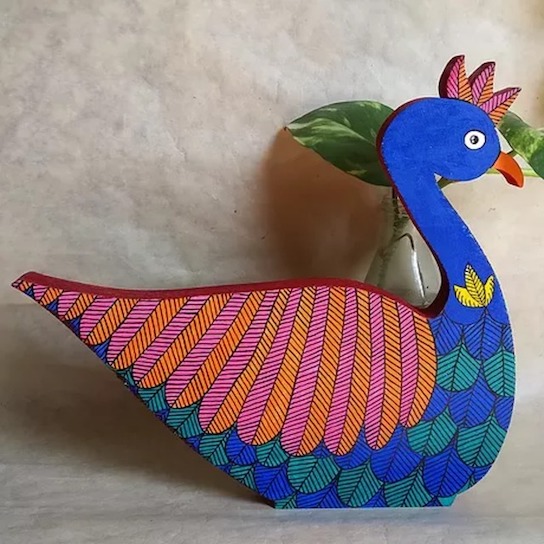 Additionally, they take commissioned projects where one can have their choice of items upcycled after giving them a brief. The duo also takes on interior design projects where they transform a space, keeping waste at a minimum.
Imarim has created over 100+ designs on different pieces, about 80 per cent of which have been picked up from a junkyard and upcycled. To check out their work, click here.
3. Boober Kraft
Many species of Bamboo can achieve the height of 25 feet in merely 23 days, while most of the other trees can take about 10 years to reach that height. This makes bamboo a very good alternative to wood, making its products nature friendly. Leveraging on the benefits of bamboo, increasing plastic menace and talent of local Assamese people in making different bamboo products, Keshavananda Bora, an Assam-based entrepreneur founded Boober Kraft.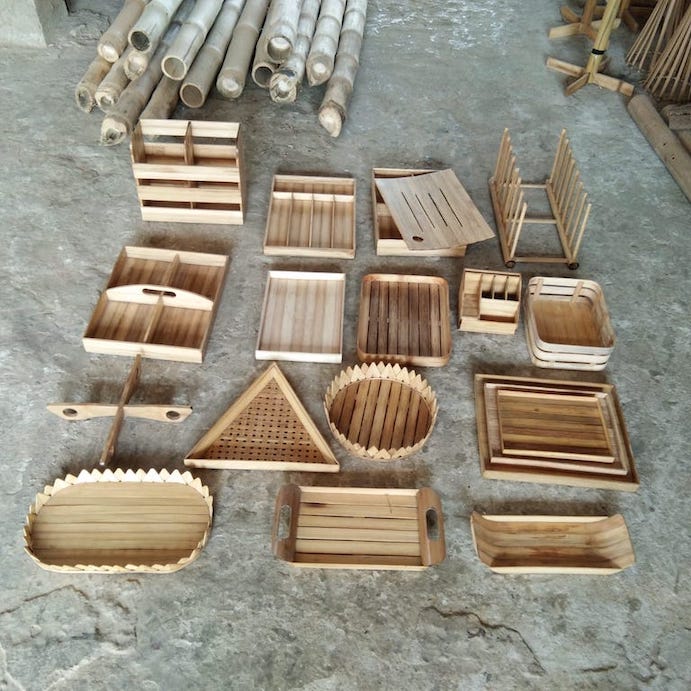 Boober Kraft makes utilitarian products made out of Bamboo. These products are all designed for a modern household, making them appealing to even foreigners. The start-up not only provides a market to the artisans by selling their products across the world, but it also trains them in making their designs more modern and practical. To check out their products click here.